Keynote Address: A Winning Strategy: Optimize Pricing and Products for Your Shoppers
The cannabis industry continues to expand and develop at an extremely rapid rate. Sales in all fully legal states are up double-digits in 2021 compared to 2020. Four new states legalized cannabis for adult use already this year. There are more than 11,000+ more skus and 200+ more brands being sold now versus a year ago. How can retailers and brands make the best data-backed decisions in this evolving industry?
Join BDSA for a deep dive into the state of the cannabis industry and how data can be leveraged to make the right decisions on assortment (for retailers) and product portfolio management (for brands) with the goal to optimize sales.
In this session, BDSA will:
Explore the consumer and shopper landscape,

 

Unpack drivers of bigger baskets (and cross-purchasing),

 

Outline how to identify winning new products early, and

 

Investigate the impact of in-store activity, pricing, and promotions

 
Retailers will walk away with an actionable understanding of how to use data to drive assortment and pricing decisions for shopper attraction and retention.
 

And for the brands out there, you will gain perspective on how to evaluate white space opportunities, optimize product portfolio, and uncover where growth will come from in the future.

 
Kelly Nielsen, Vice President of Insights & Analytics, BDSA
The 7 Deadly Hiring Sins in the Cannabis Space
Making bad hires ranks among the top reasons why businesses fail. It's not only a problem for the big guys. The smaller your business, the more damage bad hires can cause. Good ones grow you. Bad ones will hold your entire team back. In this session, Michael Spremulli will teach you how to identify, hire, and keep top performers. Michael has been a personality profiler for over 20 years and has profiled over 50,000 job applicants. He helps companies across the country predict the potential success of applicants to ensure they hire only "A" players.
Michael Spremulli, Founder, Herbal Hire
How Independent Retailers Can Compete in a Land of Giants
The cannabis industry was built by entrepreneurs but is destined to become a realm of large-scale corporate operations.  Or is it?  The big MSOs have massive advantages to accessing capital and achieving economies of scale to improve margins, and are thus paving the way for the Walmarts of weed.  So how does the privately-held independent operator survive?  For answers, join legendary pioneer Steve DeAngelo, founder of Harborside, along with Javan Bunch, who has  30+ years of mainstream CPG experience and has ridden wave after wave of consolidations, mergers, and acquisitions in the fashion and apparel industries.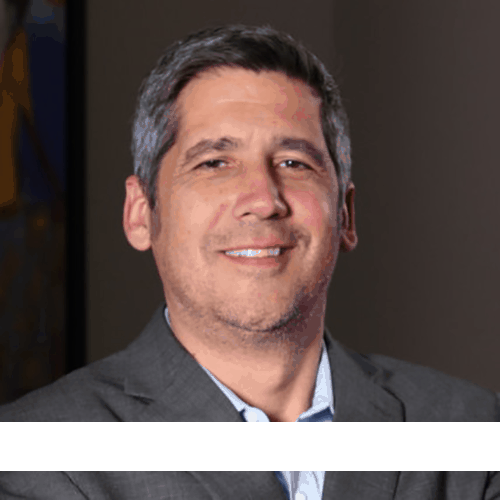 George Jage, CEO, Jage Media
Steve DeAngelo, Founder, Last Prisoner Project
Javan Bunch, Operating Partner, Overton Capital
Grow Your Customer Base: Success Strategies for Attracting & Retaining Loyal Patrons
These awesome operators, from varied backgrounds, share anecdotes of successful and measurable strategies and innovative ways they acquire new customers and create loyal fans of their curated shopping experience.
Casey Houlihan, Executive Director, ORCA
Suzan "Semii" Gebreyonas, Brand Manager of all Roc Nation THC Brands, The Parent Company
Andreas Neumann, Chief Creative Director, Jushi
Sally Vander Veer, Co-Owner & CEO, Medicine Man
How to Help Retailers Sell More of Your Product
The relationship between cannabis brands and consumers is largely driven by the retailer, and thus brands have had to invent creative ways to move their products through in-store promotion, partnerships, and more. Aimed at both retailers and brands, this power-packed panel will share their success stories, challenges, and proven concepts for building brand success through retail partnerships.
Vince Ning, Co-Founder & CEO, Nabis
Annie Davis, VP of Marketing, Flow Cannabis
Bob Eschino, Founder & President, Medically Correct, LLC
Marty Higgins, CEO, Urbana
Joe Sullivan, Director of Procurement, Mercy Wellness
Outside Your Door: Creating a Positive Impact in Your Community
Licensed cannabis operators have often been required to give back to their communities just to get licensed, but the smart retailers recognize this as more than a checkbox or marketing play.  Creating an impact in your community can be the X factor in your success–from employee retention to customer acquisition, and loyal support when you need it most.  Learn how these retailers have embraced their communities as partners and how it has helped them thrive.
Pamela Taylor, Managing Partner, The MAP Group
Chima Enyia, Executive Vice President, SEED, Cresco Labs
Rabbi James Kahn, Executive Director, Liberty Cannabis Cares, Holistic Industries
Douglas Kelly, President, CEIC
Gary Little, Managing Partner, ColaGroup, LLC
The Next Generation of Cannabis Innovations & Compounds
Innovation drives consumer engagement.  Cannabis remains the most hybridized plant on the planet, and we've entered the golden age of cannabis science driving product development and new consumer experiences.  It's time to channel your inner cannabis geek and drill down on the science that will fuel the growth of our industry.
Danny Gold, CEO, ZolTrain
Chris Emerson, Ph.D, CEO, Level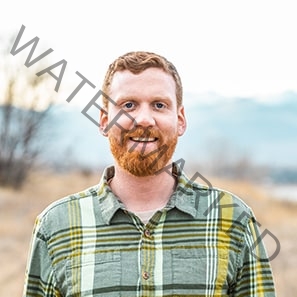 Mike Hennesy, VP of Innovation, Wana Brands
How to Build Your National Cannabis Brand
Cannabis is a CPG industry, and we are witnessing the early years of brands that will be as recognizable as Coca-Cola, Budweiser and, McDonald's as household names that have an emotional connection with their loyal customer bases.  One could argue the biggest brands in cannabis are yet to come, but this panel of powerhouses may prove otherwise as they share their extensive experience in bringing brands to life and expanding their footprint.
Karli Warner, Co-Founder & CMO, Garden Society
Peggy Moore, CEO, Love's Oven
Mark Russ, President, West Region, Curaleaf
Gregg Steinberg, CEO, Belushi's Farm
Katrina Yolen, CMO, Acreage Holdings
How to Replicate & Localize your Retail Store in New Markets
Being able to recognize local and regional consumer behaviors is essential to creating an authentic experience that will work in local markets as you scale. This panel of veteran retailers talk about how to embrace the geographical flavors and sociodemographics of a new market while maintaining your retail brand for optimal success.
Javan Bunch, Operating Partner, Overton Capital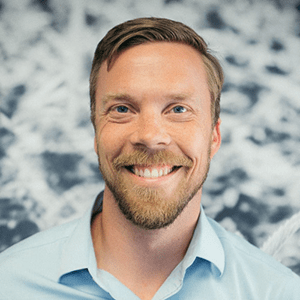 Ryan Brown, CEO, Groundworks Industries
Talley Wettlaufer, SVP of Retail, Curaleaf
Thomas Winstanely, Vice President of Marketing, Theory Wellness
Keynote Address: Blues, Booze, Bunnies & Weed
A fascinating fireside chat with Dan Aykroyd, Jim Belushi, and Christie Hefner as they talk about iconic brands, global platforms, and the importance of brand authenticity as you grow.
Dan Aykroyd, Writer, Actor, Musician, Dancer, Producer, Director, Manufacturer, and Exporter…
Jim Belushi, Founder, Belushi's Farm
Christie Hefner, Chairman, Hugh M. Hefner Foundation; Strategic Advisor, Belushi's Farm, Fyllo, and others.
The Future of Cannabis Consumption
Perhaps the largest potential for expansion in our industry will come from the development of mainstream on-premise consumption.  In the alcohol industry, on-premise sales accounted for 46% ($117B) of the total $250B market in the U.S. in 2019.  With social consumption licenses, low-dose and fast-acting products, and a growing beverage category, we could be near the holy grail of having lounges, bars, nightclubs and restaurants serving up our favorite hangover-free alternative to alcohol.  This panel will be diving deep into what the future of cannabis consumption will look like.
Tina Ulman, President, Chamber of Cannabis
Chelsea Bedard, Chief Revenue Officer, CANN
Layke Martin, Executive Director, Nevada Dispensary Association
Sara Stewart, Founding Partner, The Highspitality Group
Jenn Tramaglino, Founding Partner & CEO, Cannect Hospitality
Integration Best Practices for Merging Companies
Most entrepreneurs start their business with an exit plan.  The road to get there is long and winding, filled with peril, and never actually mirrors the original plan.  But for those fortunate enough to reach your destination, your legacy will be defined by how well you prepare your team and plan your integration, thus ensuring that your hard work will pay off for your new suitors.  This panel will share best practices for preparing your business for sale, rewarding your team, and creating a successful post-acquisition transition.
Andy Williams, Co-Founder, Medicine Man
Jamie Mendola, Head of Strategy and M&A, Ayr Wellness
Dennis O'Malley, Chief Operating Officer, The Parent Company and President of Caliva
Peter Rosenberg, Financial Advisor, Right Side Advisory Services