Speakers at MJ Unpacked New York 2022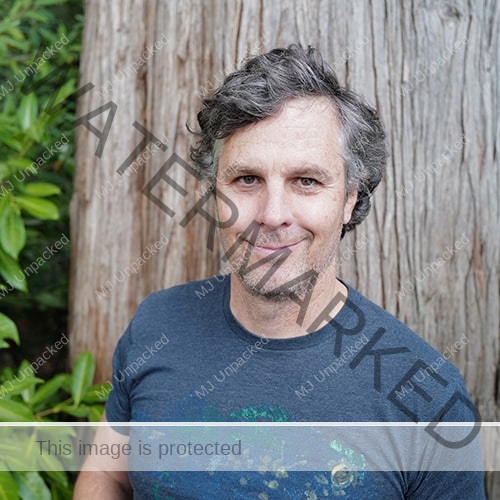 Chris Abbott is the Founder and CEO of botanica, a pioneer in the cannabis industry having created the highly successful Mr. Moxey's and Journeyman brands. Mr. Moxey's is the original low dose edible and #1 selling infused mint in the country with licensing agreements in place for 13 states. Journeyman is the top gummy brand in Washington State known for natural, uncomplicated fun. Chris also founded Phenol55, an innovative wine storage service in Seattle. Before embarking on his entrepreneurial journey Chris worked on Wall Street as a Senior VP at Chilton Investment Company working on the Small Cap team. He received his MBA from the Tuck School of Business at Dartmouth and undergraduate degree from Colby College.
A lifelong supporter of cannabis legalization, Helen was one of the first recipients of a medical marijuana caregiver's card in the state of New York, for her daughter with epilepsy - an experience that has shaped her perspective in the business she is building.
Helen lived in Hong Kong, Manila, and Florence before heading to New York City to pursue a degree in Finance and International Business at the NYU Stern School of Business. She spent 13 years growing a fruitful career on Wall Street (Lehman Brothers, Barclays, and Morgan Stanley) during which she became inspired by the triple-bottom-line approach taken by the impact investment network that she became aligned with. In this community she encountered an aspirational range of trailblazing social venture founders, regenerative agriculturalists, and the like. Inspired, she retired from finance in 2018 to join the cannabis industry.
Following a successful campaign to push the Massachusetts Cannabis Control Commission to create pathways to equitable industry access for women and people of color, The High End became the first-ever Certified MBE and WMBE cannabis company in the Commonwealth.
Helen sits on the Leadership Advisory Board at EforAll Holyoke, supporting the organization's work to accelerate economic and social impact in Holyoke through inclusive entrepreneurship. She is also a Founding Member of the National Cannabis Industry Association's Sustainability Collaboration. And most recently, she was appointed by Attorney General Maura Healey to serve on the Massachusetts Cannabis Advisory Board for her expertise in women-owned business.
About The High End
The High End is a vertically-integrated cannabis company built upon a foundation of transparency, sustainability, and community. Organic Living Soil cannabis; a thoughtful, artisanal culinary program; and elevated, experiential retail. Licensed for cultivation, manufacturing, and retail in Massachusetts, and pursuing licenses for cultivation and manufacturing in their home state of New York.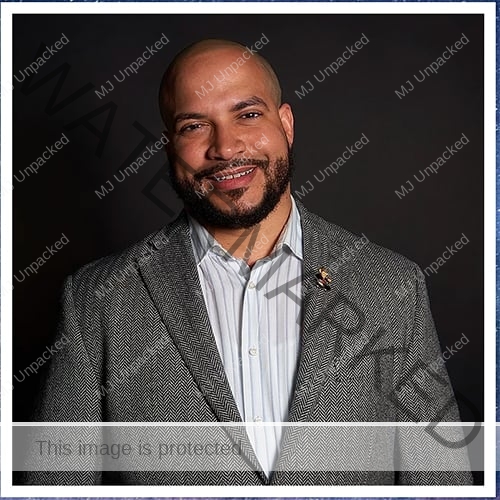 Vladimir Bautista is the CEO and Co-Founder of The Happy Munkey brand, an
internationally-known NYC lifestyle company that is synonymous with cannabis culture.
Born and raised in Hamilton Heights, NYC, Vlad and The Happy Munkey are
formidable advocates and leaders in the cannabis space. Vlad is widely recognized for
his deep relationships with the international cannabis elite and his successful
experience in music, hospitality and event production. He provides corporate cannabis
access to the authentic NYC cannabis scene. Under Vlad's leadership, Happy Munkey
hosts popular VIP events that connect politicians, chefs, doctors, influencers, athletes
and creative artists with each other based on a mutual love of the plant.
Vladimir and his partner Ramon Reyes, co-host the popular Happy Munkey on the
Boulevard podcast where they bring the Happy Munkey to the masses. The podcast
features an eclectic mix of guests who run the cannabis gamut from rap stars to CEOs
to the founder of the Canadian Securities Exchange and can be found on all major
podcast sites.
In 2021, Vlad was a featured speaker at many virtual and live Cannabis conferences. He and The Happy Munkey were featured in many mainstream media outlets including CNBC, Bloomberg Business Week, USA Today, Rolling Stone and NBC News among others.
The feather in the cap for 2021 was The Happy Munkey team awarded a Silver Clio for
their groundbreaking "Happy Munkey After Hours'' consumption event at the Original
Immersive VanGogh exhibit. That was on top of their hosting the End of Prohibition
celebration on April 20, the Cannabis industry's unofficial global holiday, at Bobby Van's
Steakhouse on Wall Street, presenting New York's first legal pot party which attracted
over 500 people and massive media exposure, solidifying Vlad's and The Happy
Munkey as industry leaders in NYC and beyond.
Roy Bingham is a Harvard MBA and former McKinsey consultant, banker, serial entrepreneur, and co-founder of BDSA with Liz Stahura. He started BDSA in 2015 after recognizing that the cannabis industry lacked the kind of sophisticated data that is both commonplace and essential in other industries where point of sale analytics and understanding consumer behavior drive decisions from new product development to sales and marketing. Roy was an early investor in SPINS – a very successful data analytics company for the Natural Products Industry – and later was an expert user of their data, as well as data from IRI, Nielsen and others as a senior sales and marketing executive with ReNewLife – America's leading natural digestive care company. His other businesses include Health Business Partners, Nutrition Business Journal, Health Strategies Consulting, Nourishlife and the NBJ Summit. He is also a chartered banker, having started his career with NatWest Bank and then Paragon PLC.
Since the founding of BDSA in 2015, the company has since grown into the most cited data and analytics provider for the cannabis industry.

A child of Yahweh, Husband, Father, Hard Worker, Hustla, Alphonso (Tucky) Blunt Jr., is a true testament to walking your path. The owner of both Proud Papas clothing and Blunts + Moore dispensary, is a 5th generation Oakland native, that has opened the 1st dispensary under Oakland's Cannabis Social Equity Program.
While growing up in Oakland, California during the war on drugs era, he managed to stay out of trouble and maintain a 4.0 gpa and a full time job while in high school. He was also using and selling cannabis. Cannabis sales to him was another form of employment. In 1999 while on an errand with his grandmother, she had him go to a dispensary, from that day forward his mission was to own one for himself, so he could sale cannabis legally. He worked at and was a vendor for multiple bay area dispensaries from 1999-2004. In 2003 he attempted to become an owner of a dispensary, and was told blacks would never own in this business. In 2004 he was arrested for possession with the intent to sale, and given 10 years of felony probation with a 4 way search clause. Still determined to learn more on the legal side, he attended and graduated from Oaksterdam University in 2008. In true path formation, had he not been arrested, he would not have qualified for the Equity program…
Now as the 1st person to open a dispensary under Oakland's Social Equity program, he is finally continuing on that path of ownership. His goals and values are still spiritual and family driven. He is looking to change the face of the cannabis industry, one location at a time. Blunts + Moore opened its doors on November 24th, 2018 to a huge crowd, great food, and lifted spirits. A native born son, selling cannabis legally in OAKLAND!!!
Leo Bridgewater Sr. was born and raised in Trenton NJ. He attended Trenton Central High School graduating in 1994. In 2001 Leo enlisted into the United States Army in response to the September 11 attacks in New York City and Washington DC. Leo spent 5 years as a Telecommunications specialist with multiple deployments to Iraq. Leo separated from the Army in 2006 and spent 2 ½ years working for the Dept. of the Army at the Pentagon in Washington DC.
as a Department of Defense Contractor serving in both Iraq and Afghanistan. Leo has worked for companies like L-3 Communications, ITT systems, and Excellis.
Having had 3 battle buddies attempt suicide and 2 being successful. The number of Veteran suicides per day (22) is an issue Leo finds to be totally unacceptable. Leo's advocacy has seen him testify in NJ Senate Committee to have Post Traumatic Stress Disorder (PTSD) added to the NJ Medical Marijuana Program. In September of 2016 NJ Gov. Chris Christie signed bill S-2345 adding PTSD as a qualifying condition to the NJMMP.
Leo is an Advisory Board Member for Cannabis World Conference Business Expo (CWCBE), and National Director of Veterans Outreach with Minorities 4 Medical Marijuana. Leo is Co-Founder of Cannagather NJ and has partnered with organizations like Coalition Medical Marijuana New Jersey, Women Grow, Drug Policy Alliance, The Americans Civil Liberties Union, Cannabis Cultural Association, the New Jersey Cannabis Industry Association, and NJ Cannabusiness Association. Leo has testified in NJ Senate Committee for bill S3195 The Taxation and regulation of cannabis for adult use.
As a partner of Heart Community Capital and Co-host of the Smoke and Hero's podcast. Leo hopes to be a vessel by which the industry works through in the state of New Jersey. Leo is married to Dr. LaShona Bridgewater PhD and has two children: Leo Jr. 15 and Langston 5.
Charlie brings 20+ years' experience inspiring teams to create iconic brands, engaging customer experiences, and high performing cultures in the e-commerce, retail, and cannabis industries. Charlie entered Cannabis in 2015 after serving as VP of Retail Operations, Concept Development, and Franchising for Starbucks. Charlie served as a consultant for cannabis leaders including Privateer Holdings, Tilray, and Grodan, before taking the helm as CEO of Seattle-based Dockside Cannabis in 2016.
Charlie re-joined Tilray in 2018 as VP, Global Retail to guide the company's entry into retail cannabis following adult-use legalization in Canada. There he recruited subject matter leaders from companies including Amazon, Starbucks, Microsoft, and Uber to design and build a Retail Shared Services organization to efficiently develop and support retail brands through national and international expansion. In addition to leading Tilray's company-owned retail initiatives, Charlie led Retail M&A activity across North America, conducting extensive market research, due diligence, and investment into public and private firms in the US and Canada.
Charlie currently serves as a consultant to the cannabis industry.
Annie Davis is a Clio award-winning business strategist, marketing leader and investor with nearly 20 years of experience building lasting teams and brands for companies spanning consumer packaged goods, renewable energy, natural products and cannabis.
In 2018, she transitioned her career into the legal cannabis industry, where she's led marketing functions for several of California's largest operators: Flow Kana, a leading brand of sungrown flower, and Care By Design, a pioneer in cannabinoid wellness. Through her strategy consultancy, Growing Impact, she has helped numerous cannabis clients across marketing, business development, and sales strategy including CannaCraft, Project CBD, Rebel Spirit, Humble & Fume and Loos. As a Fund Advisor with West Creek Investments, Annie also advises and invests in early-stage cannabis companies.
She is a fierce advocate for ESG (environmental, social, governance) and diverse representation in cannabis. Annie serves as a mentor to underrepresented founders through Our Academy and Eaze's Momentum Accelerator, and as an Advisor to MJ Unpacked, Royal Technology Agriculture, High Confectionary, Garden Society and Cannabis Doing Good.
Annie honed her marketing expertise managing CPG brands at the Clorox Company, later leading trade marketing for Solyndra, a manufacturer of solar panels. She built and led the first marketing teams at Amyris - a biotechnology innovator, Couchsurfing - the world's largest online travel community, and World Centric - a manufacturer of sustainable food packaging, where she was also responsible for developing national accounts.
Annie holds a BA in Political Science from Yale University and an MBA from Harvard Business School, where she co-founded the HBS Green Business Alumni Association.
Steve DeAngelo is a globally recognized cannabis leader who was dubbed "the father of the
legal industry" by former Speaker of the California Assembly Willie Brown. As a lifelong activist,
author, educator, investor, and entrepreneur, he has spent more than four decades on the front
lines of the cannabis reform movement. His most notable business achievements include
co-founding Harborside-one of the first six dispensaries licensed In the United States-now a
publicly-traded company on the Canadian Securities Exchange, with five dispensary locations in
California including one of the first to feature a drive-thru; Steep Hill Laboratory, the first
cannabis analytics company; and Arcview Group, the first dedicated cannabis investment
network.
Steve is the author of The Cannabis Manifesto and an originator of the wellness approach to
understanding cannabis. He played a key role in the passage of Initiative 59, Washington DC's
medical cannabis law; the passage of Prop 64, California's adult-use law; and successfully
defended multiple legal attempts by US federal authorities to shutter the doors of Harborside.
His media projects include the starring role in Weed Wars, the first cannabis-oriented reality TV
show, produced by the Discovery Channel in 2011; a new online TV show, Ask Steve DeAngelo,
available on Green-Flower.com; and extensive appearances on most major media outlets
including CNN, FOX, MSNBC, CNBC, and The New York Times.
Steve is the recipient of the 2015 High Times Lester Grinspoon High Times Lifetime
Achievement Award and was named one of the most influential people and "gatekeeper of the
industry" in 2015 by the International Business Times. In 2016 he was named one of the seven
"Most Powerful People" in America's cannabis industry by Fortune. Most recently, he was
honored with the Peter Tosh Equal Rights Award and inducted into the Marijuana Business Daily
Hall of Fame.
Steve believes that an ethical and politically engaged industry will be the most powerful force in
spreading cannabis reform to every corner of the planet. As Founder of the Last Prisoner
Project (2019), he will not stop until the last cannabis prisoner is free. As host of the Radio Free
Cannabis podcast-launched in 2020, his role as an activist seeking global unity for equal justice,
advocating for human rights around the world, for cannabis legalization across planet earth, and
the end of criminalizing medicinal plants worldwide, continues.
Danny has been involved in the Denver startup scene for more than a decade. As part of the founding team of Levels Beyond, he was responsible for launching a digital video platform that powered Amazon Studios, Red Bull Media, and Disney. Danny loves the growth stages of startups and juggling the necessary product and operations responsibilities to keep an organization running lean as it establishes product/market fit. Danny has achieved success growing startups through strategic partnerships and is bringing that approach to ZolTrain.
Since the launch of ZolTrain two years ago, Danny has worked with over 20 cannabis brands to develop product education in an engaging platform for dispensaries and consumers alike.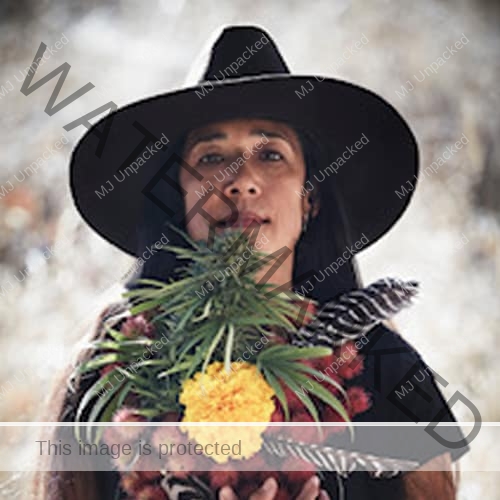 Tina Gordon is a regenerative cannabis farmer and the founder of Moon Made Farms in Humboldt County. Tina is an advocate for increased access to healthy medicine produced in alignment with nature. She is a board member of Sun+Earth Certified and helped launch their Weed Like Change campaign. After relocating from her hometown of San Francisco to Southern Humboldt in 2007, she was awakened to the healing properties of clean air, fresh water and homegrown food, and this transformation informed the development of her philosophical approach to farming. Before becoming a cannabis farmer, Tina worked as a documentary filmmaker, event promoter and musician, with an emphasis on underground and alternative subcultures. In all of her creative projects, Tina has endeavored to empower the self-expression of those who are underrepresented or marginalized.
Moon Made Farms is located in Southern Humboldt County, 33.3 linear miles from the Pacific Ocean, surrounded by oak, madrone, bay, Douglas fir, and buckeye trees that provide a rich ecosystem that supports wildlife and the fertility of the soil. In respect for those who walked here before us and for those who will be next in line, Moon Made Farms is guided by lunar farming and regenerative farming techniques—not innovations but ancient practices revisited. We embrace lunar farming for germinating seeds, planting, transplanting, watering, and harvesting. We've built "ancient" gardens to honor this historic process, the concept being that this garden could have been built a thousand years ago or a thousand years in the future. Nature provides us with the greatest grow room on Earth - no artificial lights can ever fully replicate the cosmic lightbulb we call the sun. In the heart of the Emerald Triangle we liberate the plants and grow them under the sun and moon as nature intended. We believe that this influence affects plant health and contributes to the plant's unique ability to heal and inspire, allowing the genetics of the plant to fully express itself in a way that is intimately tied to this unique environment. Our cannabis plants are a true expression of this place.
Brett Heyman is the Founder of Edie Parker and Flower by Edie Parker. Before launching her own company, she was the Director of Public Relations at Gucci. Prior to Gucci, she held a Senior PR position at Dolce and Gabbana. Brett is a founding board member of the Parenting Center at Mount Sinai Hospital, and started the Edie Parker Foundation, a 501(c)(3), which supports social service programs with a focus on women and children.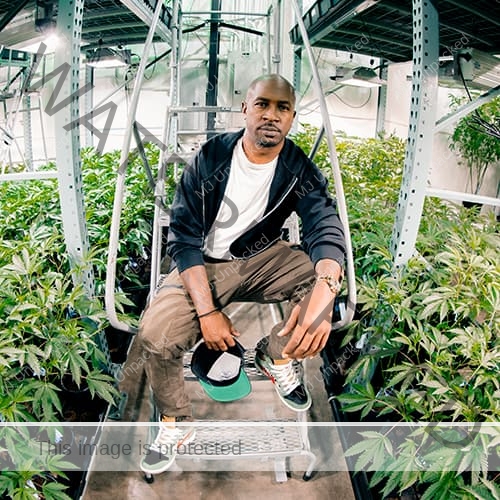 Visionary leader Jesce Horton is Chief Executive Officer at LOWD, an award-winning cannabis company that embodies the art of urban craft cultivation. Headquartered in Portland, Oregon, LOWD exists effortlessly at the intersection of urban culture and epic nature unique to the city and the Pacific Northwest. An engineer by education, energy management and automation expert through certification, and horticulturist by passion (plus plenty of time in Amsterdam), Jesce founded LOWD after experiencing successes in medical cannabis cultivation, where he began growing medical cannabis in his home for two elderly patients who were suffering with cancer, pain and insomnia. Jesce then co-founded the Minority Cannabis Business Association (MCBA), the first and largest non-profit organization developed to create equal access and economic empowerment for cannabis businesses, their patients, and the communities most affected by the war on drugs. In 2016, Jesce was appointed by Oregon Governor Kate Brown to the Task Force for Cannabis Environmental Best Practice and continues this work today through the Resource Innovation Institute (RII), an organization building the central platform for creating energy efficiency solutions and standards for the global cannabis industry — Jesce is on the board of directors and has served as chairman at RII. Jesce's on the board of directors for the Oregon Cannabis Association and he's an advisory board member at Marijuana Business Daily and Ben's Best, the new venture by Ben Cohen of Ben & Jerry's fame aimed at funding Black-owned cannabis companies and further supporting the Colorado Criminal Justice Reform Coalition and Last Prisoner Project. Jesce's also served on numerous federal, state and local cannabis regulatory advisory committees to help shape the legal cannabis markets in both Oregon and California. Along with his wife Jeannette Ward Horton, also a cannabis industry pioneer, Jesce and Jeannette founded the non-profit organization NuProject, a historic initiative financially seeded in-part by the City of Portland since 2019. NuProject delivers grants, loans, educational resources, job matching assistance and entrepreneurial services to cannabis business owners and career hopefuls. To keep up with Jesce and LOWD, please visit: https://www.lowd.com
Rabbi James Kahn is the Executive Director of Liberty Cannabis Cares (LCC), the social impact and corporate responsibility team at Holistic Industries, one of the largest, privately held, multi-state cannabis operators in the U.S. Rabbi James, as he's known to colleagues and friends, has been with Holistic since its earliest days - opening the very first Liberty dispensary in 2019 before transitioning to a national position as Director of Community Outreach. He is a passionate cannabis activist and educator, with more than a decade of experience in the industry. His work at Holistic is focused around four key pillars: social equity, diversity, education, and community engagement. James' career in cannabis began in 2011, when he and his family opened Takoma Wellness Center, Washington, D.C.'s oldest (and largest) medical cannabis dispensary. James continues to serve Takoma as a strategic business advisor. As an ordained rabbi, James has served in a range of positions, including Senior Jewish Educator at the University of Maryland Hillel, Director of Chaplaincy at JSSA (a large social service agency serving the DMV area), Rabbinic Director for D.C.'s Hebrew Free Burial Society and the Washington Board of Rabbis. He currently serves on numerous boards, including the National Hispanic Cannabis Council, the International Jewish Cannabis Association, and the United States Veterans Chamber of Commerce. His unique blend of cannabis experience and community service inspires Holistic's values as a company and improves the industry as a whole.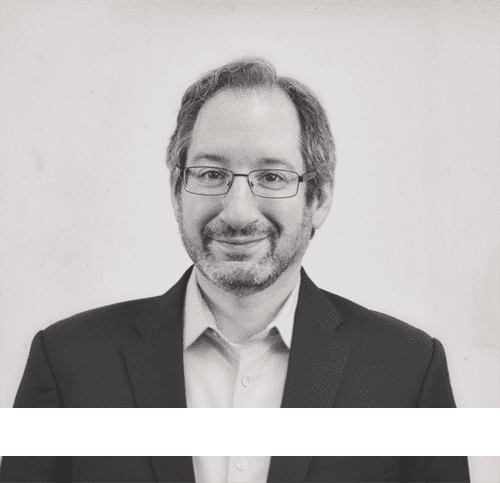 Neal Levine is a cannabis industry veteran, political consultant, and cannabis policy expert. Having worked on ending cannabis prohibition and actively building both the industry and movement for roughly 20 years, he is one of the true architects of the regulated cannabis industry,
Neal was hired by the Marijuana Policy Project (MPP) in late 2002 to oversee all their state lobbying and ballot initiative efforts. While at MPP, he had the honor of leading and/or being a key member on many of the teams that passed the laws that created the markets, that in turn created the regulated industry. After leaving MPP in 2009, Neal continued his cannabis policy reform work as a consultant, playing key roles in ending cannabis prohibition and opening new markets in several states. Overall, Neal has worked on cannabis policy reform and industry regulations in over two dozen states throughout the course of his career.
In 2015, Neal was hired as Senior Vice President of Government Affairs at LivWell Enlightened Health, one of the largest employers in the cannabis industry. Soon after, he was elected to the board of the National Cannabis Industry Association (NCIA). While serving in these positions, Neal became heavily involved in the federal cannabis lobby, and founded the New Federalism Fund (NFF) in early 2017. NFF is widely credited with professionalizing and greatly expanding the federal cannabis lobby, which directly led to Neal founding the Cannabis Trade Federation (CTF) and being named CEO in 2018. In that role, Neal led the cannabis industry federal lobby, including representing the industry in the first hearing on legalizing cannabis in the history of the U.S. Congress. Neal would later be elected to the board of CTF after stepping down as CEO in 2020 and served as a founding director of the U.S. Cannabis Council (USCC).
Neal got his start in politics as part of one of the biggest upsets in modern American political history, Jesse Ventura's victorious campaign for Governor of Minnesota in 1998. In addition to cannabis, he excels at managing multi-state legislative lobbying campaigns, ballot initiative/independent expenditure campaigns, 360-degree integrated marketing campaigns, building diverse coalitions, managing federal lobbying campaigns, and any leadership role where he is charged with managing an organization, department, or team. A talented communicator who excels at crisis communications, he has served repeatedly as a corporate and campaign spokesperson. Neal has appeared on stage at dozens of cannabis industry conferences and has regularly appeared in both national and local TV, radio, and print media throughout his career.
Neal was born, raised, and currently lives in NY with his three children and his better half.
Meredith Mahoney is CEO and Co-Founder of Lantern, among the leading cannabis ecommerce and delivery platforms in the US.
An experienced, entrepreneurial digital executive with a demonstrated record of building lucrative brands from the ground up, Meredith has worked at the intersection of thought leadership and execution, launching businesses in fast-paced, high-growth settings. Combining creative talent and analytical chops, she is skilled in leading organizations with strong creative and product DNA, bringing discipline and rigor while maintaining vision and passion. A thoughtful and decisive leader, Meredith is expert at managing multiple agendas in quickly changing environments, and is respected for building effective, dynamic teams.
Most recently, as President of Follain, a privately held, early-stage clean beauty retailer, Meredith oversaw strategy and operations across digital, brick-and-mortar, and wholesale channels. In the first year, she led the successful transformation of the digital and physical customer journey through personalization and embedded content, driving +80% YOY growth, improving customer lifetime value by 3x, and creating a cadre of brand loyalists.
She also led the creation of the Follain proprietary product line, advancing the mission of accessible clean beauty and positioning Follain as an important international skincare brand.
Meredith holds a Bachelor of Science in Architecture from MIT. She serves as an advisor to several early stage, female-founded businesses, as well as on the executive steering committee for the Wayfund Alumni Syndicate. She lives in Melrose with her husband and two children, and in her spare time, she enjoys biking, hiking, and outdoor-focused travel.
Kate Miller is the co-founder and CEO of Miss Grass, a brand on a mission to help the world get good at weed. Inspired by her stint working at a dispensary in college and powered by a decade-long career in entertainment where she worked alongside Ben Silverman (The Office, Ugly Betty) and led brand partnerships for Lorne Micheals' Broadway Video (Saturday Night Live, Tonight Show Starring Jimmy Fallon), Kate is dedicated to making cannabis accessible, rewriting the pervasive and shameful narrative around this plant, and building a community of conscious cannabis consumers.
Miss Grass has been featured in Refinery29, Forbes, The Hollywood Reporter, W Magazine, Byrdie, LA Magazine and more.
Marie Montmarquet is co-founder of MD Numbers Inc., a family of vertically integrated cannabis brands — MD Farms, Marie's Deliverables, and Legacy Coterie — that provide a range of goods and services to the California supply chain, retail customers, and equity community. Marie is a legacy cannabis operator who's been passionate about the plant for over 15 years. Her cannabis business expertise and equity activism have put her in the national spotlight. After graduating from the University of Tennessee with a B.A. in Political Science and Psychology, she moved to California from Nashville in 2010. Over the last decade, Marie has created several successful cannabis businesses along with her brother Allen Hackett with whom she co-founded MD Numbers Inc. and its subsidiaries. Marie and Allen are also minority owners of Cannabis Express, having helped build one of the Bay Area's biggest delivery providers. In addition to developing and scaling successful cannabis businesses, Marie is focused on being an advocate for social justice and equity in the industry. She's a pro bono advisor to the non-profit Success Centers equity program offers mentorship and monthly tours to MD Farms for equity applicants.
Vince is the CEO & Co-Founder of Nabis, the leading distributor of cannabis products in California, supplying a quarter billion dollars worth of products per year to nearly 100% of the state's dispensaries. With expertise forged at Microsoft and in his prior company later sold to Amazon, Vince is a world-class technologist and entrepreneur who has turned his focus to accelerating cannabis industry growth operationally and compliantly. Vince's prowess in technology, finance and data analysis have made him an invaluable partner to top-tier cannabis brands across the state of California, where he has helped more than 100 brands launch and scale. Through his leadership, Nabis, a Y Combinator-backed company, is poised to become the largest national distributor of cannabis products.
Vince, a 2021 Forbes 30 Under 30 executive, currently holds a position as a Board Director of the Cannabis Distribution Association (CDA) to help shape regulations for the betterment of the cannabis supply chain. He graduated from the University of Virginia with degrees in Computer Science, Economics and Statistics.
Lawrence Perrigo began growing cannabis professionally for the medical community in Seattle, Washington, in 2010. His desire for creating a great product and enthusiasm for the growth of the cannabis industry led to the creation of Saints Joints.
Saints made its first recreational sales in January 2016. Although Lawrence has grown cannabis in every imaginable style and circumstance, Saints specializes in organic, living soils with the highest quality inputs. In addition to the high-quality cannabis, Saints works with artists all over the country to curate preroll box designs that support emerging artists, bands, minority groups, political movements, etc. Lawrence established Saints Joints with grassroots concepts and a DIY attitude.
Saints Joints launched a line of prerolls in January 2016, when only a few other brands offered a similar product within the entire world market. Saints is currently the largest preroll multistrain pack in Washington, and multi-packs now contribute to half of Saints sales revenue. The quality of the cannabis is apparent as Saints sells out of all products in approximately 50 of its partner stores within hours of announcing its weekly available sales list.
In 2019 Saints produced and began offering a brand of popular sun-grown preroll line entitled Sunrīs and Sunset. SunrĪs and Sunset sources locally sourced sun-grown cannabis and combines it with unique and beautiful packaging.
As recreational and legalization of cannabis grew around the country, the opportunities for Saints Joints followed. In January 2020, Saints signed a licensing contract with Stash House Distribution in Oklahoma.
Lilach Mazor Power is the founder and CEO of Mazor Collective, the only woman majority-owned Arizona cannabis company. For nearly a decade, she has led the vertically-integrated operation placing a strong emphasis on corporate citizenship, raising over $100,000 for charities. Power is also the brand builder behind in-house product lines Kindred, Sneakers and cannabis for menopause brand, Revelry. In 2021, Giving Tree Dispensary was named to the Inc. 5000 List of America's fastest growing private companies and was a Phoenix Business Journal Small Business Award finalist. Power also has operations in Puerto Rico.
Native Humboldt Farms was founded by Lindsey Renner, a descendant of the Wailaki tribe, indigenous to Humboldt County before being pushed to a reservation in a neighboring county. Her farm, once used as a recreation area for the Wailaki, also belonged to her great great great grandmother Chow-row after white incursion.
Native Humboldt grows small-batch, sungrown, craft cannabis which is cared for by hand using only the pure light of the California sunshine. Native Humboldt Farms is tucked gently into a indigenous farmed Oak grove alongside the existing natural vegetation allowing the preservation of the natural habitat. Lindsey grows using living soils, she breeds microbes, and she uses native and farmed vegetation to create plant ferments to nurture her sungrown cannabis plants.
Lindsey also holds a type 6 manufacturing license in California, as well as a California cannabis distribution license. She is currently in the process of building out two cannabis retail facilities in California as well. One retail is a brick and mortar store in Humboldt County, and the second is a non storefront delivery service in the City of Oakland. She is focused on building a sustainable regenerative fully integrated supply chain to ensure the best quality products reach consumers.
Lindsey is on the policy committee of HCGA the Humboldt County Growers Alliance which supports over 300 farms in Humboldt County, and she is highly involved in policy reform in the CA regulated market. She is also a Cannabis Ambassador for the 2022 California State Fair.
Kim is President and CEO of Azuca, a leading edibles ingredients company that serves the global cannabis industry with best-in-class, fast-onset edible formulations. Kim is a passionate business leader, start-up veteran and investor in innovation. She has extensive experience as an operating executive in both startup and Fortune 50 environments and as a venture capitalist. She has over 10 years experience investing in early stage technology companies. As an investor and board member she has worked closely with entrepreneurs advancing innovations in culinary technology, digital infrastructure, physical infrastructure, energy and water.
Meg Sanders is CEO and co-owner of Canna Provisions in Western Massachusetts, home to Smash Hits cannabis.
An industry pioneer with extensive cultivation, regulation and consumer sales experience, Sanders has led Canna Provisions since its launch in 2019 to become a $100mil vertically-integrated cannabis company after having worked with, consulted for, started or raised capital for well over 30 dispensaries and in five different states (and counting).
As one of the most celebrated and experienced successful female cannabis CEOs in the industry with over 10 years of US cannabis industry experience, featured everywhere from the WSJ to the New York Times, 60 Minutes, as well as Le Monde, NPR, NBC, Der Spiegel, BBC, High Times, CBC and many more.
In addition to launching and partnering with hundreds of different cannabis brands, Meg has used her expertise to assist local and state regulators seeking input, feedback and beta testing for various systems related to tracking, growing and selling medical cannabis. Previously, Meg has been honored to participate with the White House, FBI, NSA and other national organizations in a workshop hosted by the National Science Academy.
As former CEO of Colorado-based Mindful, Meg Sanders headed up the largest woman-led cannabis company in America, and built one of the most respected and most recognized cannabis producers and infused products manufacturers with medical and recreational dispensaries operating across the state of Colorado, and in the state of Illinois.
Meg played a key role in the establishment of regulations for the legal marijuana industry in Colorado, and continues to be a sought after resource to assist countries, states, counties, and municipalities in forming their Medical and Adult-Use Marijuana Programs.
Punit Seth is a seasoned strategy and operations management executive with 15+ years of experience and specializations in strategic planning, operations management, human resources and turnaround/ transformation. Punit worked for several department heads and the CEO and COO of the world's largest hedge fund Bridgewater Associates. Punit also spent over 6 years at Accenture where he advised notable organizations across several industries in strategy and transformation including: Walgreens, US Department of Commerce, NYC Government, Bristol-Myers Squibb, Merck, and more. Punit decided to leave his corporate career in 2015 to start Toast, a multi-state cannabis brand.
Punit is a native of Charleston, SC and received his Bachelor of Science in Computer Information Systems and graduated Summa Cum Laude with General Honors from Clemson University. He also received his MBA from the Leonard N. Stern School of Business at New York University.
Darnell Smith is a CPG and alcohol industry veteran and cannabis entrepreneur, innovator and advocate. Smith is the founder and CEO of MXXN, a non-alcoholic, cannabis-infused spirits brand that is evolving today's cocktail culture and disrupting the alcohol and cannabis industry. MXXN is the first product launch of MOJO Ventures, which is part of the digital + creative consultancy MOJO he founded that has done extensive work for Procter & Gamble Ventures, Barcardi's Incubation group, Pepsico and more. Prior to founding MXXN and MOJO, Smith was a senior digital transformation lead at Infosys Consulting working with the likes of Adidas, Ralph Lauren, AB InBev, Novartis, GSK, Pfizer, AMEX and more. Prior to that, Smith worked for over a decade in various agency and client side roles focused on innovation and commercialization for the likes of Diageo and Pernod Ricard.
As a Black entrepreneur working in the cannabis industry, Smith is extremely passionate about being on the frontlines of creating a more equitable space. He is committed to working with a diverse set of vendors and supply partners within his companies and always looks to partner with organizations that have demonstrated a commitment to diversity and inclusion.
Smith earned his Marketing degree from the University of Notre Dame, where he played football as a defensive end under legendary coach Lou Holtz.
Is it possible for someone to know you better than you know yourself? If you answered NO, then you have never met Michael Spremulli!
Michael is a corporate personality profiler, but his clients often call him a mind reader. For over 20 years he has helped organizations across the country, both large and small, predict the future success of job applicants to ensure they hire only "A" players. Throughout his career Michael has assessed over 50,000 candidates. It's safe to say that he knows how people think, relate, and behave. Spremulli is able to predict, with pin-point accuracy, the probability of an applicant being successful in the position they are being considered for. When clients ignore his advice (yes – this sometimes happens) they regret it, because a hiring disaster often occurs. Michael has helped hundreds of companies save tens-of-millions of dollars by avoiding costly hiring mistakes at all levels within an organization. He is excited to bring his experience and expertise to the cannabis space to help you take the headaches out of your hiring process.
Michael's no-nonsense, humorous, and occasionally irreverent approach to speaking and consulting consistently focuses on one goal – helping you take the guesswork out of hiring top performers.
Nicole Upshaw brings invaluable experience to her role as Executive Vice President of Human Resources at Jushi Holdings, Inc., a vertically integrated, multi-state cannabis company developing and operating high-end retail locations, premium brands and state-of-the-art cultivation, processing and manufacturing facilities. Under Nichole's guidance, Jushi was ranked by Cannabis Industry Magazine as one of the top 5 best cannabis companies to work for in 2021. Prior to Jushi, Nichole was head of Human Resources for RaceTrac Petroleum, a convenience store chain that operates over 500 company-owned retail locations with over 9,000 employees. Nichole was a founding member of RaceTrac's Women's organization, LEAD, and has experience building affinity groups.
Bio coming soon!
Thomas is the VP of Marketing for Theory Wellness Inc., a vertically integrated, multistate cannabis brand leading legalization across the East Coast. Thomas has a decade of strategic marketing and advertising leadership experience across an extensive portfolio of brands and industries. His genuine curiosity in understanding people and their habits has helped him excel in threading the needle between the art and science of marketing.
He's led a range of national brand launches, executed several national multi-channel consumer campaigns, and helped companies meet an array of business objectives. He enjoys solving complex business problems by combining data-driven research and analytics with award-winning creativity. His passion for growth has led him to work across a diverse portfolio of industries from pharmaceuticals (Abbvie, Pfizer) to consumer package goods (Tampax), apparel (Under Armour), and spirits (Rémy Martin Cointreau and Sam Adams).
At Theory, Thomas oversees all marketing and branding, including digital, social, packaging design, public relations, media buying, and customer service. Today, they are an industry leader in the cannabis space for their start-up mentality and for helping bring cannabis into the social fabric in emerging markets.
Outside of Theory Wellness, Thomas spends his time playing tennis and nordic skiing, listening to vinyl records, and enjoying a home-cooked meal with his wife Liz, their son River, and their dog Bird.
Tremaine S. Wright is a former member of the New York State Assembly who thereafter, served as the first Director of the DFS Statewide Office of Financial Inclusion and Empowerment. Ms. Wright is an attorney, entrepreneur, small business owner and activist who is a second-generation Bedford Stuyvesant resident invested in preserving the rich legacy of her community and building a strong foundation for the future. She has dedicated her career to empowering and creating opportunities for her neighbors and her community.
From cereal and cookies to cannabis, Katrina Yolen is a seasoned marketing executive with over 20 years of experience. She is currently the CMO of Acreage Holdings, and got her start in the cannabis industry as the first marketing hire at Curaleaf where she served as the SVP of Marketing. Prior to that, Ms. Yolen worked in the natural foods industry as the Vice President of Marketing at Dancing Deer Baking Co. and the Director of Marketing at Weetabix North America, as well as holding marketing roles at GlaxoSmithKline and Kraft Foods.