Speakers at MJ Unpacked Las Vegas 2022
Brian is Co-Founder and Chief Strategy Officer of Cultivar Brands, a strategic marketing and events agency specialized at the intersection of cannabis and travel. Brian was the sole expert advisor for the first ever national research on the Cannabis Travel Audience profile in the United States. Informed by proprietary research and insights, Cultivar creates data-driven strategies for trend-setting destinations. Brian is the founder of the Cannabis Travel Association International and creator of The Cannabis Trail, a nine-county cultural journey that celebrates the history, pioneers, and story of the cannabis legalization movement.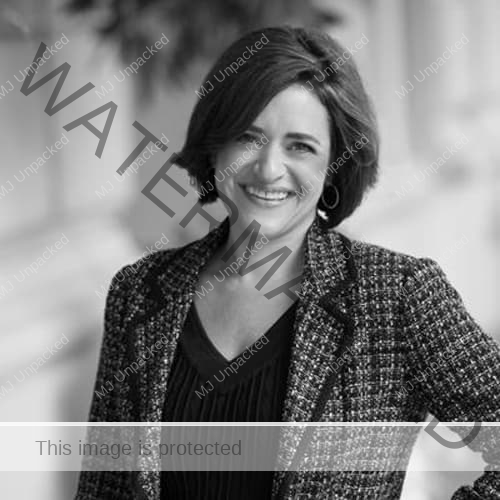 Vivien Azer is a Managing Director and senior research analyst specializing in beverages, tobacco, and cannabis sectors. Vivien is the first senior Wall Street analyst to cover the emerging cannabis sector, resulting in notable global press coverage across media outlets such as CNBC, The Wall Street Journal, The Economist, Barron's and Forbes.
Vivien's coverage of the tobacco and cannabis sectors earned her industry accolades including a spot on Institutional Investor's All-America Research Team on several occasions. In 2022, Vivien was selected as one of the most influential names in cannabis on Forbes' "The Cannabis 42.0" list. She was also named to MJBiz Daily's list of "20 Women to Watch in 2019" and selected by Business Insider as a "Rising Star of Marijuana Investing." Prior to joining Cowen and Company in 2014, she spent over nine years at Citi covering consumer staples. Vivien holds a BA from the College of William and Mary and an MBA from NYU's Stern School of Business.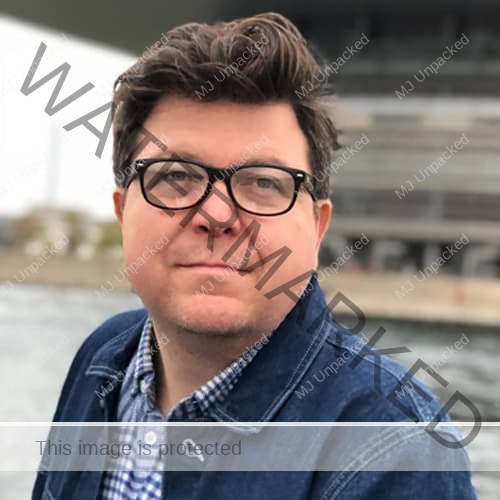 Named one of Fortune magazine's 7 Most Powerful People in America's Marijuana Industry, Ricardo Baca is a 25-year veteran journalist, Clio Awards juror, keynote speaker, two-time TEDx veteran, Marketer of the Year and drug policy futurist. He served as The Denver Post's first-ever marijuana editor and founded news vertical The Cannabist, where he extensively covered the advent of adult-use cannabis and related issues across the country and around the world, as seen in the feature documentary Rolling Papers (Netflix).
In 2016, Ricardo launched Grasslands: A Journalism-Minded Agency to work directly with business leaders in highly regulated industries, including cannabis and psychedelics. Named Marketer of the Year by AdCann in 2019 and 2021, Ricardo has received numerous accolades for his trailblazing work throughout the media paradigm, and continues to columnize for AdWeek, mg and other publications. Grasslands won a 2021 Clio Award for its Public Relations program.
Ricardo is considered to be the world's first (and "most prestigious" according to Vice) marijuana editor; one of Brookings Institution's 12 Key People to Watch in Marijuana Policy; one of Time magazine's 140 best Twitter feeds; one of Sensi magazine's 24 Cannabis Pioneers Who Matter.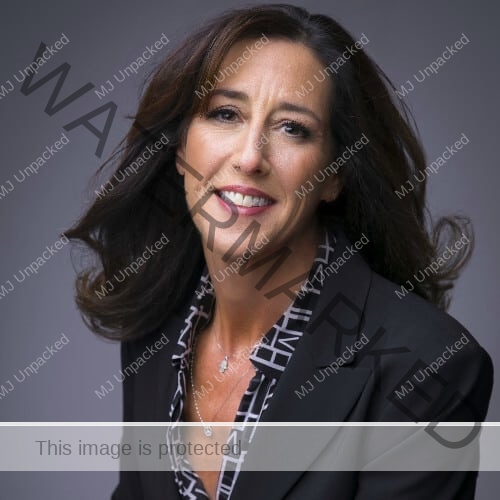 Wendy is CEO and Founder of WBS Equities, LLC, a company she founded in 2004. WBS Equities specializes in ground-up construction, renovation, development, sale lease back transactions and acquisition of industrial buildings for food and beverage manufacturers and distributors. She has grown the business into a nationally recognized leader in this niche area within industrial real estate development and acquisitions. In addition to the firm's focus on real estate development for food and beverage manufacturers and distributors, Wendy has over 30 years' experience in real estate brokerage, real estate finance and structuring complex real estate transactions.
Wendy is also a serial entrepreneur. Outside of WBS Equities, LLC, Wendy brings decades of experience in strategic planning, execution, and exits for rapid growth start-ups. She loves being a part of the explosive growth phase of companies and working alongside founders to provide strategic leadership and guidance to help create dynamic and forward-thinking organizations.
Wendy serves on the Board of Directors of Green Thumb Industries, Inc. (GTI) (CSE: GTII) (OTC: GTBIF). Green Thumb is a national cannabis consumer packaged goods company and retailer, is dedicated to providing dignified access to cannabis while giving back to the communities in which they serve. Green Thumb manufactures and distributes a portfolio of branded cannabis products including Beboe, Dogwalkers, Dr. Solomon's, incredibles, Rythm and The Feel Collection. The company also owns and operates rapidly growing national retail cannabis stores called Rise™ and Essence. Headquartered in Chicago, Illinois, Green Thumb has 16 manufacturing facilities, 75 retail locations, licenses for 111 retail locations and operations across 15 U.S. states. Established in 2014, Green Thumb employs over 4,000 people and serves thousands of patients and customers each year.
Alex Bitz is currently the VP of IT at Native Roots, one of Colorado's largest cannabis dispensary operators, and has been with the company and within the cannabis industry for six years. In this role, Alex oversees the architecture, implementation, and support for all operational and business support tech systems that the organization uses to operate and manage the business. Alex provides hands-on leadership for the continued development of an innovative, robust, and secure, information technology environment throughout Native Roots.
Prior to joining Native Roots, Alex worked at Level 3 Communications, Quiznos Corporate, RevGen Partners doing IT consulting in a number of capacities, and has continued to run an at-risk youth non-profit organization – The Danny Dietz Foundation.
Alex holds a degree in Computer Information Systems with a minor in Computer Science from the University of Colorado Boulder. Alex is a Colorado native with a wife and two sons that are the center of his world.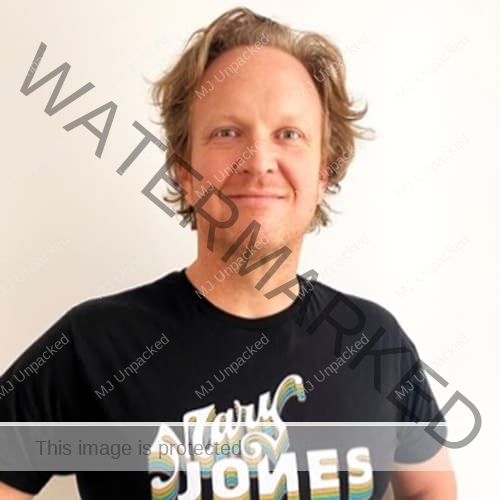 Bohb Blair has found fulfillment in every industry except the one he cares most about, music. This angst has kept him hungry and foolish; an energy that has served him well in his fallback career as a marketer.
Bohb has held a number of, objectively, 'the best jobs that could possibly exist in marketing'. As Global Chief Experience Officer at Starcom/Publicis Groupe he was able to pursue scale of vision. As Head of Invention at Mindshare he was able to lead commercial planning for portfolios of enviable brands. In his current role as Chief Marketing Officer of Jones Soda & Chief Brand Officer of the newly minted cannabis brand, Mary Jones, Bohb gets to focus his passion on a beloved iconic brand while creating a new one in a swirling category still defining itself.
"I always thought the goal of success was the freedom to try new things, not to be trapped repeating a successful formula." - Todd Rundgren. "Agreed." - Bohb Blair.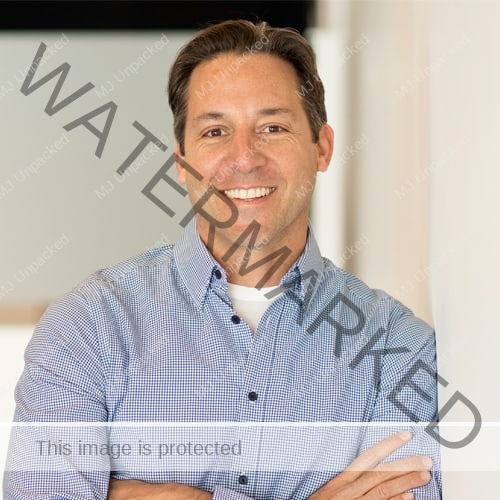 As Wana Brands' Chief Revenue Officer, Eric Block is responsible for achieving Wana Brands' revenue goals by managing the Company's Colorado sales team and developing and executing sales strategies for out-of-state partners. Eric is an experienced business strategist, most recently serving as Director of Software as a Service (SaaS) Innovation for EBSCO Information Services, where he managed a sales force of over 70, spanning 35 countries. He accomplished a 60% increase in sales for the SaaS line and an 80% market share increase. Eric is fluent in English, Spanish and Portuguese. He earned a Master of Arts in International Relations (MAIA) from Tufts University, a Master of Science in Finance (MSF) from American University, and a Bachelor of Arts in History (BA) from Brown University.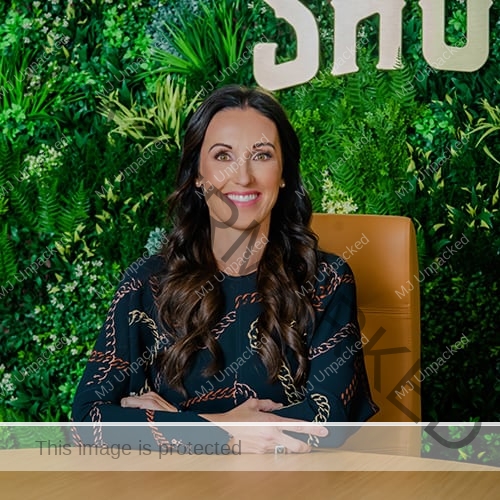 As President of The Flower Shop, Greta Brandt takes a hands-on approach to overseeing every aspect of operations including cultivation, retail, manufacturing and wholesale. Greta is a licensed corporate attorney who applies her legal training to ensure compliance and scalability of The Flower Shop and its subsidiary brands in emerging markets with varied regulatory structures. Previously, Greta served as general counsel for Sky Dispensaries before stepping into the role of President and rebranding the company as The Flower Shop in 2019 and expanding it into Utah as True North of Utah.
Prior to that experience, Greta practiced law at firms in California and Arizona after earning a J.D. from the Gonzaga University School of Law with an emphasis on public interest law and international law. She also is active in shaping the cannabis industry beyond the C-Suite, serving as president of the Utah Cannabis Association and a member of the Arizona Dispensary Association. In addition, Greta regularly engages with Arizona and Utah regulatory bodies, including the Arizona and Utah Departments of Health Services and the Utah Department of Agriculture. Outside of her professional capacities, Greta is also a proud mother of three.
Ryan Brown is CEO of Groundworks Industries, the largest vertically integrated cannabis company in Oregon and parent company of industry shaping cannabis brands Serra, Electric Lettuce, Pruf Cultivar and Farma.
Currently operating 26 retail locations in Oregon and recent expansion into California, Groundworks Industries is on a mission to bring wonder, wellness and fun through the best cannabis experiences in the industry.
Previously, Ryan was CEO for Native Roots Cannabis Co. and Garden Variety. Ryan first joined the cannabis industry in 2016 at Native Roots Cannabis Co. as Chief Retail Officer and took the reins of the organization leadership as CEO in 2017. During Ryan's tenure Native Roots grew from 13 to 20 retail locations, became the first licensed US retailer in the Canadian marketplace with its Garden Variety retail brand, developed a CBD retail concept in Native Roots Wellness and built out a team and strategy to significantly grow the manufactured product portfolio.
Prior to joining, Ryan was a manager for RevGen Partners leading the education practice charged with business development and delivery of products.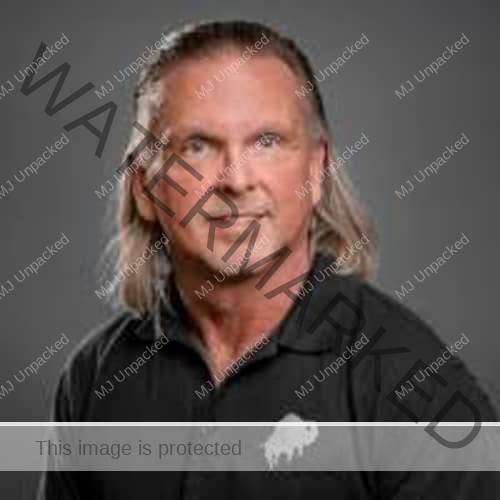 Twenty-eight years of executive level management, Mr. Buffalo served in the highest tiers of corporate leadership assisting numerous companies with their bottom line. With the legalization of cannabis, Mr. Buffalo observed a tremendous need for corporate leadership and structuring in this burgeoning market and for the past seven years has been working solely in the cannabis sector. Mr. Buffalo spent one hundred percent of his time experiencing every facet of the industry and began to focus his efforts in vertical integration as the most efficient and effective business model for cannabis companies.
Mr. Buffalo has worked as a Chief Executive Officer, Chief Financial Officer, and Chief Operating Officer for the American Cannabis Company, a OTCQB traded company (AMMJ). Currently running his own cannabis advisory company 'Buffalo Cannabis Advisors,' he is a talented influencer working in the US and internationally. As a frequently requested speaker for a variety of industry panels, Mr. Buffalo seeks to educate audiences how to observe market trends, evaluate ramifications, review and improve cannabis legislation, financing, banking, operations, branding and marketing. He advises corporate leadership with recommendations on acquisition targets, advises directors/executives on mergers and evaluates the long-term vision of the company. Combining the corporate world and cannabis, Mr. Buffalo has extensive hands-on experience in private and public sector engagements. He has been a three-time judge for Investor Hot Seat to raise capital in alternative investments, including agriculture,
fintech, and cannabis. He has starred in multiple podcasts, panels and penned numerous articles over the past 7-years covering topics including helping clients acquire licenses, design, construct, financing, merger & acquisitions, exit strategy, operational issues and advise management to implement vertically integrated business plans. He has been featured in an article in Business Sight Magazine that highlights the Top 10 Most Remarkable Companies in 2020, describing American Cannabis Company's (ACC) unique enterprising business structure from inception to operations and Mr. Buffalo's leadership behind the success.
Richard Carleton was appointed CEO of the Canadian Securities Exchange in July 2011. During his tenure, Richard and the CSE team have positioned the exchange to take a leading role in the provision of public capital to entrepreneurial companies; since 2014, the CSE has set a series of records for new listings, capital raised by issuers and trading turnover. An early advocate for the cannabis industry, the CSE is the global exchange leader in the sector. Recognized by the Financial Post Magazine as one of Canada's "25 Cannabis Industry Power Players", and a recipient of the American Trade Association for Cannabis and Hemp's "Captain of Industry" Award in November 2018, Richard is a frequent speaker on early-stage company finance issues around the world.
In addition to his responsibilities with the CSE, Richard is a director of two private companies: Tetra Trust Company, Canada's first qualified custodian for cryptocurrency assets, and Blue Ocean ATS, LLC, a US broker dealer which operates an ATS providing after hours trading in US equities. Richard is also a member of two not-for-profit boards: the Empire Club of Canada, and the Private Capital Markets Association. He was also recently named to the Ontario Securities Commission's "Market Structure Advisory Committee".
A member of the Law Society of Ontario since 1987, Richard is a graduate of the University of Ottawa (B.A. '81) and the University of Toronto (LL.B. '85). He has also completed the executive development programme at the Wharton School, University of Pennsylvania.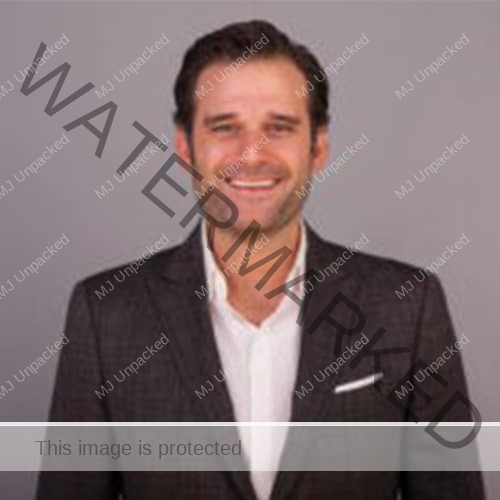 Coming Soon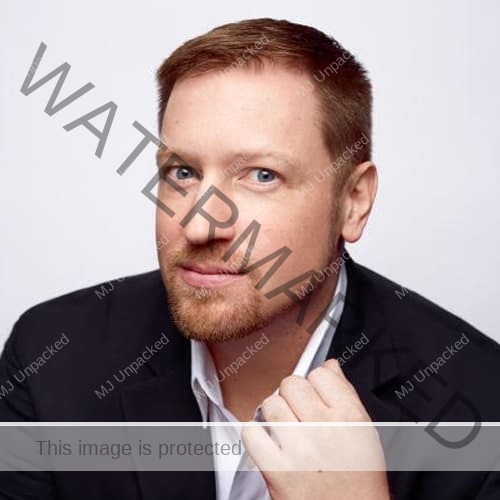 David Cunic is academically trained in physical therapy, healthcare management, professional networking, and cannabis science. However, he is a serial entrepreneur who is an Investor Relations and Networking Expert as well as a Professional Fundraising & Pitch Deck Advisor.
"Dr. David", as most people know him as, has raised capital, expanded several companies, and has employed over 300+ people. He has been in the medical field for 18+ years, has started 10+ companies since 2006 with several exits, successfully opened 8 cannabis companies in the United States since 2010, and served on cannabis boards in the states of Nevada, New Jersey, and Maine. His efforts in business operations and human resources won him the prestigious Alfred Sloan Award for Workplace Programs and Flexibility. Some people have called Dr. David the "Triple Headed Dragon" due to his diversity and experience. At the end of the day, Dr. David's motto is "always be WILLING to Achieve Your GREATNESS" as his ultimate goal is to help each person help achieve their level of GREATNESS!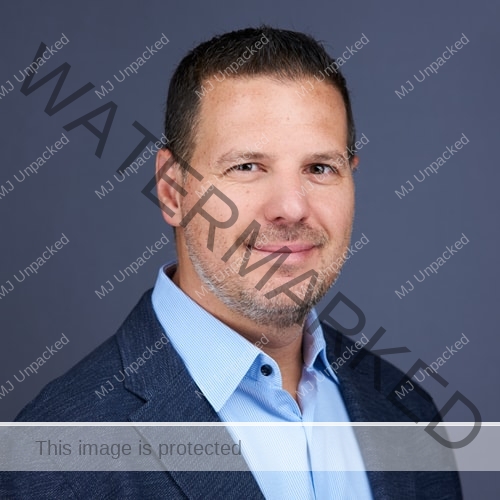 Matt Darin is CEO of Curaleaf. As the former Founder and Chief Operating Officer of Grassroots Cannabis, Matt grew Grassroots grew to become the largest privately-held multi-state operator in the United States with 1,200 employees and more than 70 licenses to grow, process, and dispense cannabis in 12 states. Grassroots was acquired by Curaleaf in July 2020; Matt then served as President of Curaleaf's Central Region with leadership responsibility for the company's strategy and execution in 8 states.
Prior to his 7 years in the cannabis industry, Matt was a Founder and Principal with Frontline Real Estate Partners. Frontline celebrated its 10 year anniversary in 2010 and is one of the most active commercial real estate companies in the Midwest.
Matt graduated from the University of Illinois with a Bachelor of Science with honors in Accounting and Bachelor of Science with honors in Business Administration – Management Information Systems.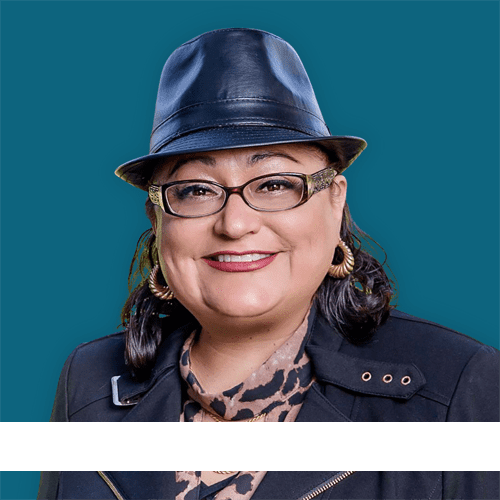 "The sum of the legacy market is equal to the barriers of entry into the regulated market." - Melanie Davis COO, The People's Ecosystem on nasdaq.com
Melanie Davis, is the COO of The People's Ecosystem and Founder/Owner of The People's Dispensary & Manufacturing New Mexico. She has been a part of the legacy market since the early nineties. Growing up in a cannabis positive home in New Mexico she was not new to its medicinal powers or the war on drugs. Melanie was an early adaptor to cooking with THC and Hemp seeds, processing her own tinctures, oils, butters, and balms.
While living in Oregon, Melanie built her own indoor cannabis grow. It was there she researched and experimented cultivating cannabis using various mediums including aquaponics, and hydroponics. In her roles with TPE she develops our solutions stack & wrap around services. She draws on her decades of experience as an entrepreneur helping optimize client/partner processes, develop go-to-market strategies, negotiate contracts & acquisitions.
Melanie Davis is a 25 year media veteran as past Publisher & CEO of Brilliant Media llc., whose titles had over 100,000 in combined distribution and 200 annual event activations. Prior to that she was a Pit Boss at the Sandia Reservation Casino located in New Mexico where she supervised High Stakes Black Jack, European Roulette, and Craps.
ASSOCIATIONS
Board of Advisors- Trailblazers
Past-Vice Chair- Cannabis Cultivation Committee - NCIA
Coming Soon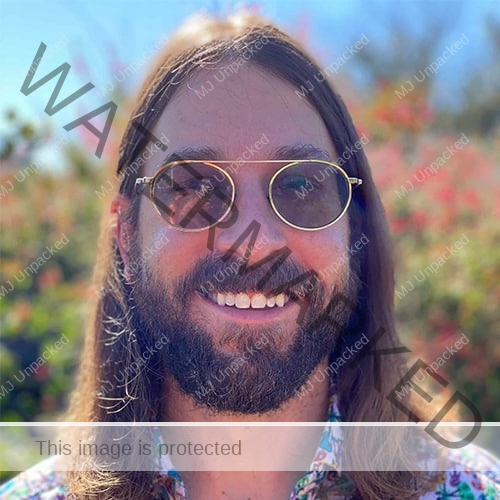 Brandon Dorsky, Esq. is the CEO of Fruit Slabs, an award winning cannabis edibles brand born out of California, with licensees in several states. Brandon has over fifteen years of experience negotiating sophisticated brand-driven intellectual property transactions and spearheading creative collaborations for brands in the cannabis industry with top recording artists (Snoop Dogg, Action Bronson, Zeds Dead and more), music festivals (Coachella, SXSW, etc.), content distributors and charities, including campaigns for GPen, Roor, Grassroots California, and others. Brandon has also developed successful counterfeit policing strategies and 280E conscious marketing campaigns, along with other techniques to build brands and best navigate and survive in the evolving cannabis marketplace.
Chris Emerson, Ph.D. is the founder and CEO of LEVEL—a science-driven cannabis company on the cutting edge of cannabinoid research and innovation. He is passionate about guiding humans through the journey that is cannabis.
Founded in 2015, LEVEL is the coalescence of Chris' passion for small molecule chemistry, pharmacology, and plant medicine. As a cannabinoid company, LEVEL focuses on creating targeted effects for consumers using established and emergent cannabinoids through consistent, standardized formulations and delivery methods.
LEVEL is the culmination of years of training, testing, failing (including two previous attempts at launching different cannabis ventures), dogged persistence, and relentless pursuit of a vision that was 20 years in the making.
Chris is a veteran of the US armed forces, having proudly served in the US Navy as a Chinese Interpreter.
Prior to her current position as the General Counsel and Chief Licensing & Regulatory Officer with one of the State's pioneering vertically integrated cannabis and hemp operators Eden Enterprises, Inc., Pamela was the Founder of Green Wise Companies – Green Wise Legal & Green Wise Consulting, California's premiere full-service cannabis consulting company and law firm, providing a range of legal, consulting, business development and application permitting services to every facet of the cannabis industry. Pamela's diverse background, inclusive of legal, land use, and environmental work, placed her in a unique position to lead and advise her clients and the cannabis community in general.
Pamela has become known as a fearless advocate for local cannabis businesses along the supply chain guiding them through the ever-changing legal and regulatory landscape. Recognized as an expert in her field, Pamela serves as a featured speaker, providing energetic and compelling commentary focused on topics such as land use and zoning, regulatory compliance and environmental issues. Pamela's mission is to advance industry and foster stability and growth.
Pamela is a trusted resource for local governments looking to effectively regulate cannabis within their jurisdictions and has served as the Special City Attorney for the City of Hollister regarding their Commercial Cannabis Ordinance. Along with providing her clients with exceptional service she is proud to serve as current President of the California Cannabis Industry Association's ("CCIA") Board of Directors and a Co-Chair of the Retail and Distribution Committee, a member of the In-house Counsel Subcommittee of the International Cannabis Bar Association ("INCBA"), a Board-member of the California Hemp Council ("CHC") and Member of American Trade Association for Cannabis and Hemp ("ATACH") Chairing the Committee on Standards.
David Farris joined Planet 13 Holdings, Inc. in May of 2016. Mr. Farris has established branding and advertising initiatives with a focus on creating an unparalleled experience for Planet 13's retail locations and house of brands. In addition to creative efforts, he directly oversees all Planet 13's retail operations in multiple states including its wholesale and sales efforts.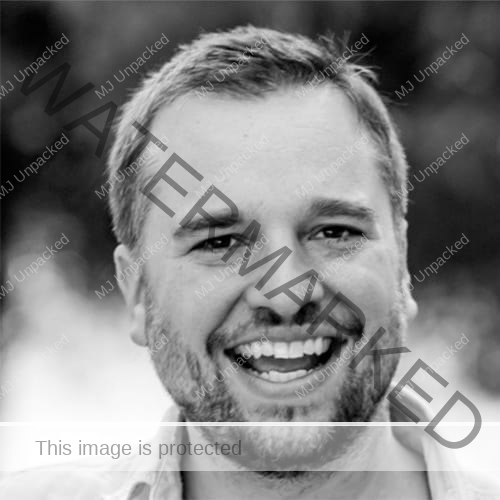 Ron Gershoni is the Co-Founder and CEO at Jetty Extracts. Founded in 2013, Jetty is a pioneer in solventless cannabis extraction and a leading California cannabis brand. Ron is a highly skilled operator, but his true passion is building deep relationships with the Jetty team, business owners, regulators, and investors. In 2022, Ron sourced and successfully closed an innovative transaction with Canopy growth, providing working capital to the business and liquidity to shareholders and employees. Prior to founding Jetty, Ron served as President of natural deodorant brand Lavilin, securing nationwide distribution with partners such as Whole Foods. A frequent panelist at industry events, Ron was named one of High Times 100 most influential people in cannabis in 2019. Ron is a proud Wolverine, graduating from the Ross School of Business at the University of Michigan. He is a dedicated husband and father of two. In his free time, he loves mountain biking, yoga, hiking with his kids and german shepherd, traveling, and attempting to golf.
Danny has been involved in the Denver startup scene for more than a decade. As part of the founding team of Levels Beyond, he was responsible for launching a digital video platform that powered Amazon Studios, Red Bull Media, and Disney. Danny loves the growth stages of startups and juggling the necessary product and operations responsibilities to keep an organization running lean as it establishes product/market fit. Danny has achieved success growing startups through strategic partnerships and is bringing that approach to ZolTrain.
Since the launch of ZolTrain two years ago, Danny has worked with over 20 cannabis brands to develop product education in an engaging platform for dispensaries and consumers alike.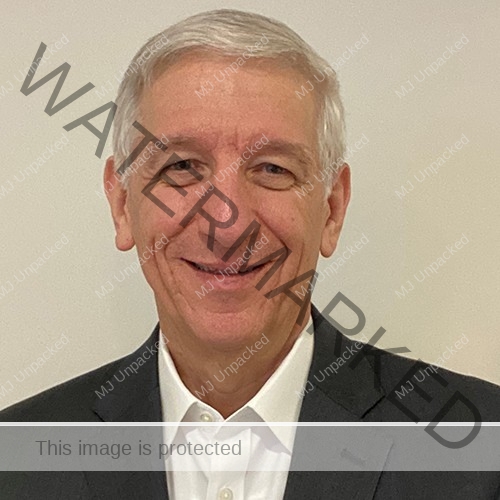 Coming Soon
Leading the Vertosa team, Dr. Harold Han combines his storied background in emulsion chemistry and science with curiosity and fascination in the rapidly growing cannabis industry. Developing nano and micro emulsions his entire career, Dr. Han holds a Ph.D in Surface Chemistry from NYU and is the author of two patents in emulsion chemistry.
Prior to founding Vertosa, Dr. Han was the senior emulsion scientist at Bio-Rad Laboratories, where his team scaled emulsification oil and supplied product to 90 countries. Previously, he founded a startup company in Silicon Valley.
As the CSO of Vertosa, Dr. Han spearheads the company's development of industry-leading and customized active ingredients for infused product makers, offering pre-suspended aqueous solutions to create incredibly homogenous and stable products while maximizing bioavailability, clarity, and taste.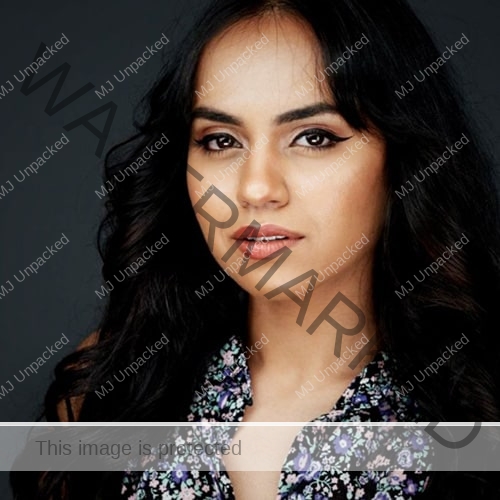 Maha Haq has dedicated her entire adult-life and career to the legal cannabis industry. Starting in 2012, she first worked at medical dispensaries in Los Angeles, CA. She later worked at a cannabis delivery service, vertically integrated grows and manufacturing, business consulting firms, and an analytical testing lab. Since 2020, Maha has worked as an operations consultant for cannabis dispensaries, consumption lounges, and events through her firm Highspitality. She was most recently the Director of Retail Strategy at Green Thumb Industries (GTI).
Maha is a UCLA graduate and holds a M.S. in pharmacological sciences, concentrating on Medical Cannabis Sciences & Therapeutics, from the University of Maryland School of Pharmacy. She is the founder Cannaclub, a collegiate organization focused on cannabis education, advocacy, and career opportunities with chapters at over 20 universities. Maha previously served as a researcher at the UCLA Cannabis Research Initiative and currently sits on the board of the Los Angeles chapters of the Cannabis Chamber of Commerce and NORML. She is also an instructor at Oaksterdam University in Oakland, CA. Maha was listed as Entrepreneur Magazine's "100 Powerful Women of 2020.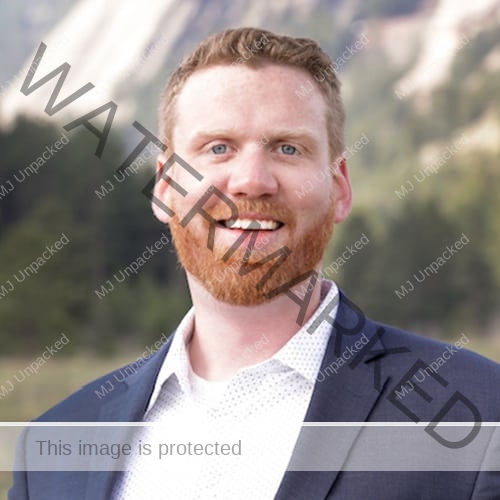 At Wana, Mike oversees R&D, new product design, educational training and partnerships with new cannabis technologies. Mike led the creation of Wana Quick Fast-Acting gummies, which ranked in the top 10 selling edibles in CO less than a year after launch & use an encapsulation technique to increase the bioavailability of cannabinoids and take effect quickly. He recently launched the Spectrum Live Rosin line which quickly became a top seller. He developed Wana's online interactive training program for budtenders and employees covering the endocannabinoid system and directed development of Wana's proprietary terpene blends to deliver effect-oriented products. In 2021, Mike graduated from the nation's first master's program for Cannabis Science and Therapeutics at The University of Maryland.
Marty Higgins is the founder and CEO of San Francisco's Urbana dispensaries that opened in 2016 with the industry's first open retail format and luxury on-site consumption lounges. These Urbana features game-changed the cannabis customer experience and remain best-in-class innovations in retail design. Higgins is a highly-regarded authority on dispensary development and advises investors and entrepreneurs on best practices in cannabis retail science. His passion for service and community extends beyond the Urbana brand to twenty years of nonprofit leadership.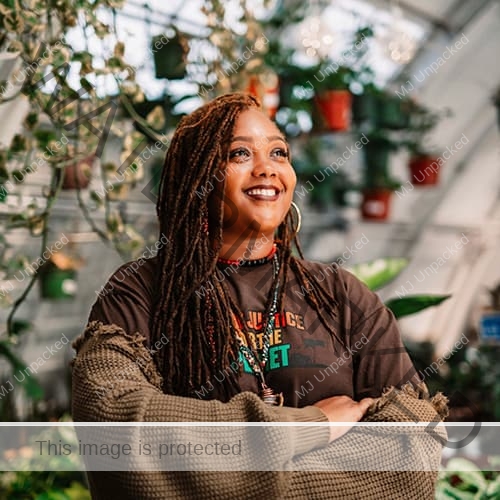 Kika Howze is a Los Angeles born, Talent Manager, Experiential Producer, Curator and brand developer of a non profit foundation that supports youth skaters in Cuba, Good Times. Kika's industry roots are steeped in public service and activism, beginning her journey mentored through Kanye and Donda West's foundation Loop Dreams, she eventually began speaking publicly from the U.S. to Kenya mentoring youth globally in partnership with Usher Raymond IV's organization Usher's New Look. In 2011 (age 17), she was selected by Usher's management team to move to New York to join his Day to Day management team.
Kika has creatively worked with brands such as Interscope, Sony/RCA, Scooter Braun Ent, Nike, Converse, Esquire, Heineken, HBO, Google, JBL & more. For the past 5 years, worked to integrate influencers and talent into brand strategy and events at a culture first marketing agency. Today, she sits as the Chief Marketing Officer and Co-Founder the First Black Woman Owned Cannabis Dispensary in Los Angeles – Gorilla Rx Wellness Co.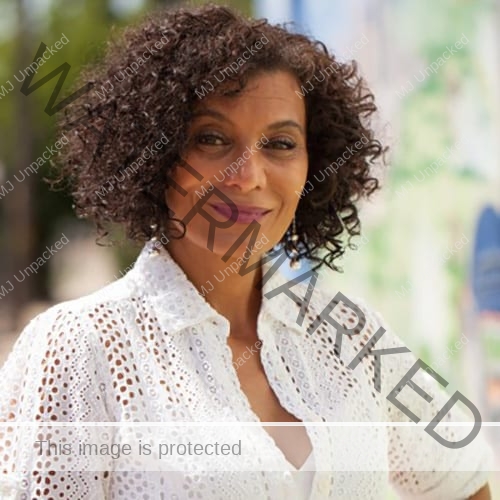 Ms. James is the co-founder and CEO of Simply Pure and is a leading advocate in the cannabis industry.
In 2009, she and her husband, Scott Durrah, became the first African Americans, legally licensed, to own a dispensary, a cultivation and edible company. She is also the founder and President of the Cannabis Global Initiative (CGI), a marketing and consulting firm that specializes in diversity development, regulatory framework and marketing. The company is dedicated to consistently providing innovative solutions through strategic alliances and business development surrounding the legalization of cannabis.
Wanda's positioning of her company, on both the political stage and on cannabis reform, has led to her being the first to be the first cannabis entrepreneur and company to be named to AD WEEK's 2021 Trailblazer list along with VP Kamala Harris, NBC President Kim Goodwin and MSNBC President, Rashida Jones. Ms. James was also inducted in the 2019 MJBiz Hall of Fame, the 2018 Lifetime Achievement winner of the Cannabis Business Awards, named one of the Top 50 Women in Cannabis and 100 Most Influential People in Cannabis by High Times magazine, 2019 Cannabis Business Executive (CBE) 30 Top Power Women of Cannabis and 2016 Cannabis Business Executive (CBE) 50 Most Important Women in the Cannabis Industry. She has been featured on the covers of Black Enterprise, Vanguard Magazine, Sensi Magazine, Cannabis Dispensary Magazine, and Cannabis &Tech Magazine. She and her husband have been featured in numerous national and international shows including BET's SMOKE, The BBC,Democracy Now, The Atlantic, MIC.com, MSNBC, Smile Jamaica, Viceland, The Daily Show with Jon Stewart, CBS Sunday Morning Holiday Special, "Eat, Drink and be Merry" and CNBC's Marijuana USA, to name a few.
A leading advocate for social equity, and a civil rights fighter that help elect America's first Black POTUS and America's first openly gay Governor. Ms. James political involvements have included Jared Polis for Congress in Colorado's CD2 and in 2008, Ms. James was appointed to President Obama's National Finance Committee and became one of the largest bundlers of donations for President Barack Obama in Colorado. In 2018, Ms. James was appointed to Colorado Governor Jared Polis' Transition Team and currently serves as on the Kamala Harris National Finance Committee. Her expertise on cannabis reform, regulation and policy has assisted numerous municipalities including Colorado , Jamaica, Maryland, and Illinois, in their legalization efforts.
Graduating from the University of Colorado, Boulder, she was commissioned an officer in the United States Navy and served for four years in Naval Integrated Underwater Surveillance (IUSS). Ms. James is a gubernatorial appointee to the Colorado Tourism Board of Directors and is a graduate of the Inaugural Class of the Los Angeles African American Women's Public Policy Institute at the University of Southern California and a former President of the National Women's Political Caucus. She was appointed to the Los Angeles Small and Local Business Commission and sat on the Board of Directors for the Starlight Children's Foundation, and the Board of Directors of the Greater Los Angeles African American Chamber of Commerce. Ms. James was also a former member of the University of Colorado Alumni Board of Directors.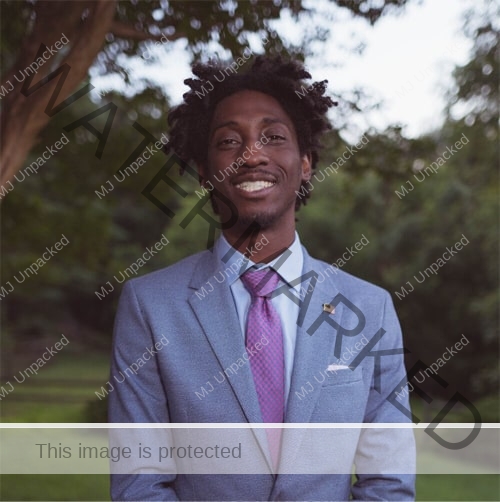 Tahir Johnson is the Founder and CEO of Simply Pure Trenton NJ a recently licensed dispensary in Ewing, New Jersey and Director of Social Equity and Inclusion at the Marijuana Policy Project.
As the Director of Social Equity and Inclusion, Tahir advances MPP's mission of achieving social justice for those impacted by cannabis prohibition. With a focus on licensing equity, he advises and develops educational resources for legislators, regulators, and other industry stakeholders.
Prior to joining MPP, Tahir was the Diversity, Equity, and Inclusion Manager at the National Cannabis Industry Association and worked as a financial advisor serving on the Diversity Council of Morgan Stanley before pursuing his passion to support the cannabis industry.
Tahir attended Howard University, where he majored in marketing and completed the Power and Influence for Positive Impact Certificate Program at Harvard Business School Online. He also holds a Marijuana Master Certificate from the Cannabis Training University and a certification in Indoor Horticulture from Oaksterdam University. Outside of work, he produces and hosts the podcast, Cannabis Diversity Report, and is a girl dad to three beautiful daughters.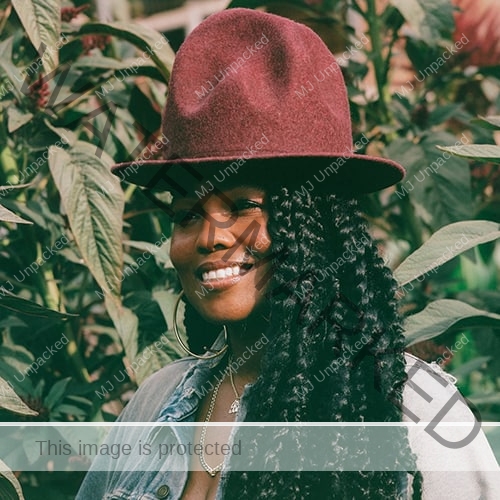 Kika Keith is a nationally-recognized momtrepreneur and activist with twenty five years of experience building high-growth businesses and community organizations that operate at the intersection of social justice and cannabis.
Kika currently serves as the Co-Founder and President of the Social Equity Owners and Workers Association (www.SEOWA.org) and the Founder and CEO of the Life DevelopmentGroup (www.lifedevelopmentgroup.org), a constellation of cannabis brands, retail spaces, and community organizations that leverage the power of cannabis to transform lives, shape culture and empower underserved communities.
Kika's celebrated career at the intersection of entrepreneurship and activism has made her uniquely positioned to capitalize on the modern consumer's desire for companies that prioritize both product quality and social impact. August 2021, Kika launched the highly anticipated Gorilla Rx Wellness Co., the first Black woman-owned Social Equity dispensary in Los Angeles.
Kika's advocacy has proven instrumental to securing groundbreaking, widely-celebrated cannabis policies and programs — most notably, a settlement with the City of Los Angeles for an additional 100 of the city's cannabis licenses designated for entrepreneurs from communities disproportionately impacted by the War on Drugs. Her leadership has been nationally-recognized in a variety of local, national, and international news media, including Forbes, Esquire, The Los Angeles Times, New York Times, CNN, BBC, MTV, HBO, People Magazine, the Guardian and POLITICO.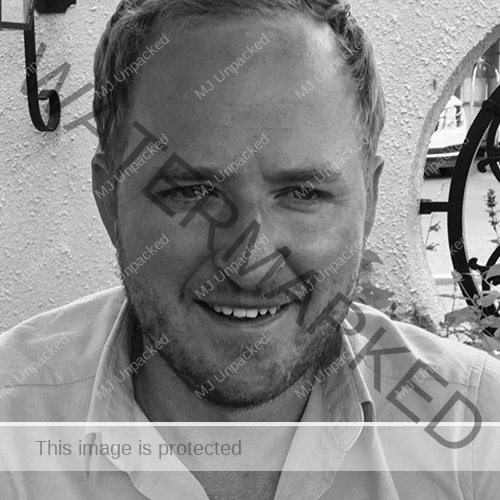 Coming Soon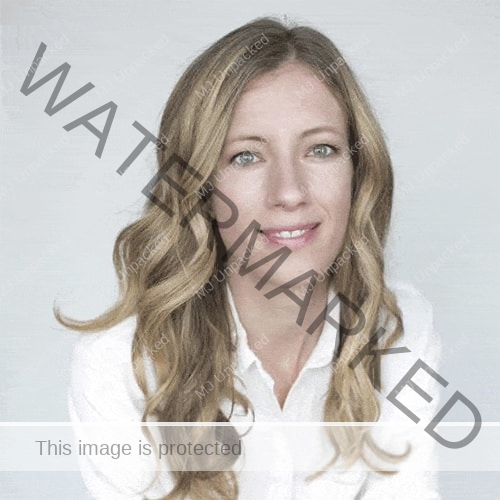 Megan Klein is the founder of Little Saints, a brand of CBD mocktails and microdose THC edibles formulated by a food scientist and blessed by a shaman to provide joy and connection to spirit. A love of plants has inspired Klein's career, first as an environmental lawyer for Earthjustice, later as President of FarmedHere (the one-time largest vertical farm in the U.S.), and most recently as the founder of Field + Farmer, a plant-based foods brand sold nationally in Whole Foods. Klein recently celebrated an exit when The Fresh Factory (Field + Farmer's parent company, of which she was President from 2017-2020) went public on the CSE in November 2021. As a JD/MBA who has raised over $20M for her various startups, she is passionate about honoring feminine energy as a tool in the business decision making process and getting more women on cap tables.
Coming Soon
Coming Soon
Current Position: President, Schwazze Colorado. Oversees operations of 24 Colorado dispensaries across the Emerald Fields & Star Buds. 3 Years.
Former Role: Senior Director, Corporate Development, Albertsons Companies. Supported M&A and Integration, supporting growth from ~500 locations to 2,300 locations. 6 Years.
Education: MBA, Boise State (2013)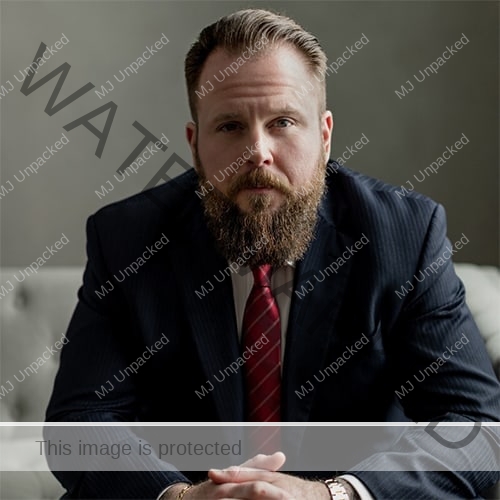 Coming Soon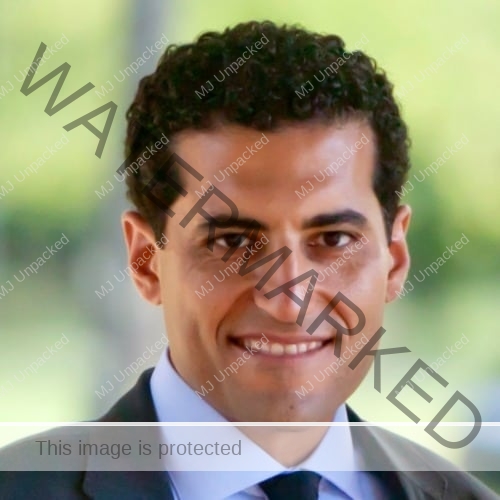 Mina leads the Investment Team at Merida Capital Holdings, a private equity firm targeting fundamental growth drivers underpinning the rapid development of the cannabis industry. In his role, Mina is responsible for deal sourcing, due diligence, portfolio analysis and management and sits on the firm's Investment Committee. Mina also represents Merida in its capacity as a sub-advisor for rePlant Hemp Impact Fund, which is focused on investing in hemp-based technologies to decarbonize the global economy. He serves on the board of several portfolio companies, including Henry's Original, Canadian Rockies Hemp Corporation, Cellibre, Phylos Bioscience, and Pantry Food Co. Prior to joining Merida, he co-founded and served as CFO of Philagrow, a Pennsylvania-based medical marijuana company. Mina spent the bulk of his career doing Investment Banking advisory work, most recently at Deutsche Bank from 2006 to 2017, where he led the North American structured finance derivatives business. Mina obtained a B.S. from the Wharton School of the University of Pennsylvania with a Finance concentration. He is a CFA® Charterholder and a CPA candidate.
Dre is a serial entrepreneur who has founded numerous successful creative and technology companies and is a disruptive thinker, who before joining Jushi, served as the creative director and head of content for Idean, a leading global design agency that creates powerful digital experiences and uses design as a strategic tool to transform companies. At Idean, Dre was instrumental in building out the firm's U.S. footprint and overseeing creative strategies for clients in Silicon Valley such as Apple, IBM, HP, LG, Ericsson, car companies like Rolls Royce and Ferrari, international hotel chains and other internationally acclaimed clients.
He founded partnership with British multinational communications and advertising agency network with 114 offices in 76 countries and over 6,500 staff, Saatchi & Saatchi UK, where he implemented creative strategies such as launching a branded content unit called Gum in an effort to reach more young people, who are increasingly tuning out traditional advertising. Dre's work and disruptive approaches in the creative and technology fields have been widely covered in mainstream media outlets such as Wall Street Journal and he's also been called the forefather of branded content.
In addition to being a known and respected leader in the creative and technology arenas, Dre is known for his photography and work with artists such as Queens of the Stone Age, Iggy Pop, Foo Fighters, ZZ Top, Lenny Kravitz and many others. He has also been cited as one of the world's top rock photographers and will be featured in an upcoming documentary on Amazon scheduled to premiere in early 2021.
In his role at Jushi, Dre and his creative team are charged with leading Jushi's creative, marketing and communications efforts as well as ensuring the company's successful entrance into e-commerce, cutting-edge digital user experiences and his efforts have already brought a tremendous amount of added value to the company and its shareowners.
Coming Soon
Dennis O'Malley was the founding Chief Operating Officer of The Parent Company (TPCo) - a public single state operator that was born from the largest SPAC in cannabis history. Leading into TPCO, Dennis was CEO of Caliva where he grew Caliva into one of the largest vertically integrated cannabis companies in California. The core tenants of Caliva - CPG first, prioritizing omni-channel and a partnership with JAY-Z live on today within TPCo. Previous to entering cannabis in 2017, Mr. O'Malley had a track record of leadership roles in fast growing technology companies in emerging markets. Most recently before Caliva Mr. O'Malley co-founded and led a venture backed software company that enabled brands like Red Bull, Nike, Adidas, The North Face, and Reebok to scale their revenue through ambassador marketing programs. Currently Dennis is advising innovative cannabis and technology companies in their go to market and growth strategies. Outside of work he enjoys traveling and adventures with his wife and (3) daughters.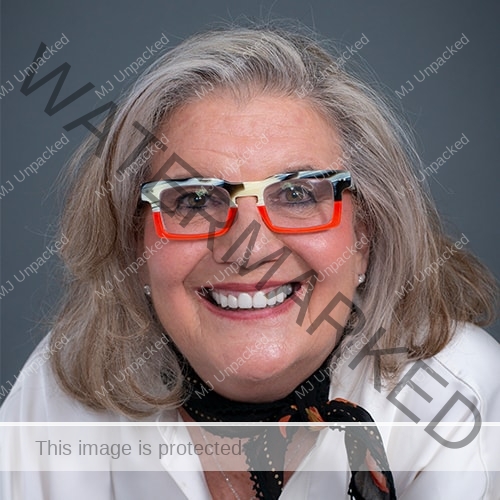 The cannabis industry is on the verge of explosive growth, but faces challenges
unlike any other in recent corporate history. Its products have been illegal for
more than eight decades and its transition to legitimacy will demand expertise in
marketing, venture capitalism, quality control, satisfying concerns of regulators
while meeting pent-up demand from consumers and Wall Street.
Into this new world Sheri L. Orlowitz's 30-plus-year experience as an
entrepreneur, venture capitalist, turn-around expert, board director, corporate
leader, attorney and former federal prosecutor make her uniquely qualified not
only to lead companies in the cannabis industry, but to advise regulators and
provide strategic investment advice. Few can match her track record of success.
As the founder of Artemis Holdings Group LLC, and the Council for Federal
Cannabis Regulation ("CFCR") Sheri has assembled a team of creative
professionals with decades of experience dealing with all stages of the life-cycle
of industry and exceptional values. Sheri develops the strategy behind Artemis'
private investment fund, using her worldwide network of banks, funds,
government officials and CEOs to identify opportunities and ensure they are on
the cutting edge of innovation. Those same connections together with some of
the best scientific, regulatory, business and policy minds in the country have
helped her to create and build out CFCR, the only organization focused on
providing expertise to the federal agencies to regulate cannabis and dispel the
stigmatization around cannabis through education and data.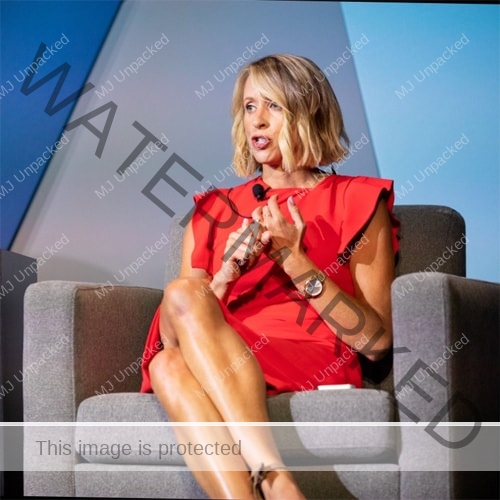 Coming Soon
Chris is the Chief Legal Officer and a Board Member of High End Holdings, which owns and operates one of the vertically-integrated cannabis companies in Florida. In his role as CLO, he is involved in every legal, regulatory, financial, and corporate aspect of life as a licensed cannabis company. At High End Holdings, he recently led the acquisition of its MMTC license in Florida and the related assets for $63m. Prior to High End Holdings, he was the Chief Legal Officer of Bluma Wellness, a company that also operated as a vertically-integrated cannabis company in Florida. At Bluma, he led the legal and regulatory efforts that resulted in the company being listed on the CSE and its subsequent sale in deal valued at $213m. He also has years of cannabis related experience in the fields of mergers and acquisitions and license applications. In addition to working in the cannabis industries, he was a securities and consumer class action litigator for two decades, represented numerous professional and Olympic athletes, and worked on Wall Street and Capitol Hill.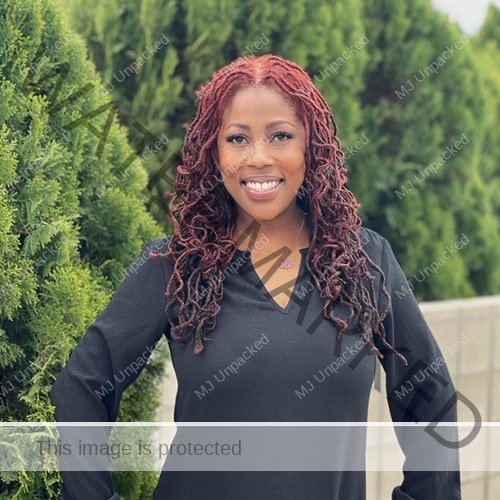 Award-winning Master Educator and Cannabis Industry Veteran, Mskindness B. Ramirez leads with both her given name and a unique calling. Empowered with over 20 years experience in the public education sector and a passionate desire to heal her community, Mskindness lends her skills to various projects in and around the Cannabis space.
Founded in 2015, she is the CEO of Club Kindness, a direct to consumer education platform and production company, and co-owner of Our Kind, a line of infused Hair & Body Products designed to promote radical self-care through kinship. Mskindness began her authorship journey with a children's book, "The Root Family's Special Garden." Written to demystify plant medicine in a family-friendly and comprehensive way, while sparking candid conversations among generations everywhere.
In her role as the Executive Board President of This is Jane Project, Ramirez supports women & non-binary trauma survivors gain access to plant medicine and valuable programming to foster healing. She serves as Adjunct Faculty for the Los Angeles Community College District, the Harrington Institute for Cannabis Education, and the Cleveland School of Cannabis.
Mskindness' core work remains centered around equity, inclusion and social impact. She is a wife, mother, and multi-passionate businesswoman to say the least, who remains gracefully balanced through her mindfulness training and daily meditation practice.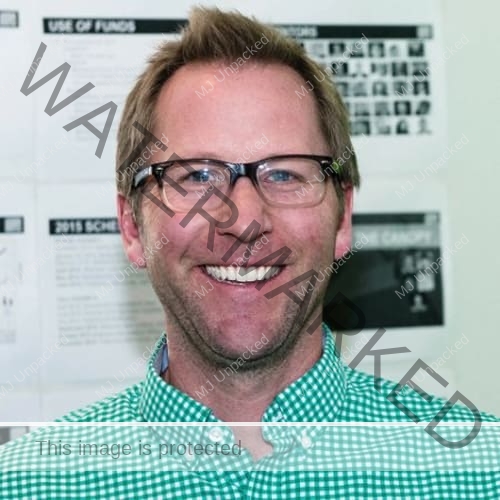 Patrick Rea is the Managing Director of Poseidon Garden Ventures, a pre-Series A investment fund focused on cannabis technology companies and licensed operators. He has led investments in over 100 cannabis companies. Prior to Poseidon, Patrick founded CanopyBoulder and was CEO for over 6 years.
Before joining the cannabis industry in 2013, Patrick spent 15 years in the natural products industry as a banker, consultant, investor, and operator. Patrick was a Division I soccer player at Brown University and graduated with a double major in Geology and Organizational Behavior and Management.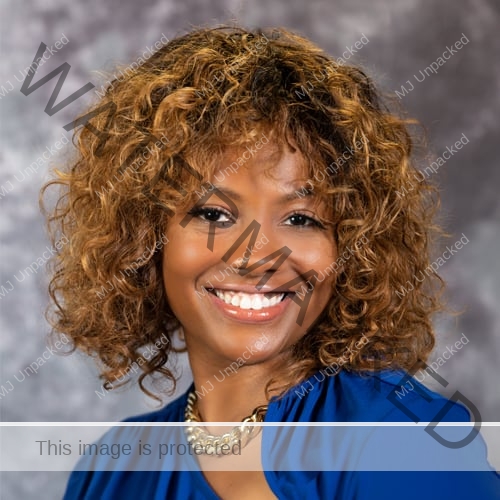 Tyneeha brings to Curaleaf over two decades of local and global Human Resources expertise from such prominent companies as Merrill Lynch, Morgan Properties, The Galman Group, Philadelphia 76ers, Harris Blitzer Sports & Entertainment, Greater Philadelphia YMCA, and Curio Wellness. In her previous roles, Tyneeha not only served as a strategic advisor, but helped build strong team cultures and led the way for employer excellence, resulting in 3 consecutive years of Best Place to Work awards from the Philadelphia Business Journal, and Best Culture in America award by Entrepreneur Magazine. Tyneeha holds a B.S. in Business Administration from Cabrini College.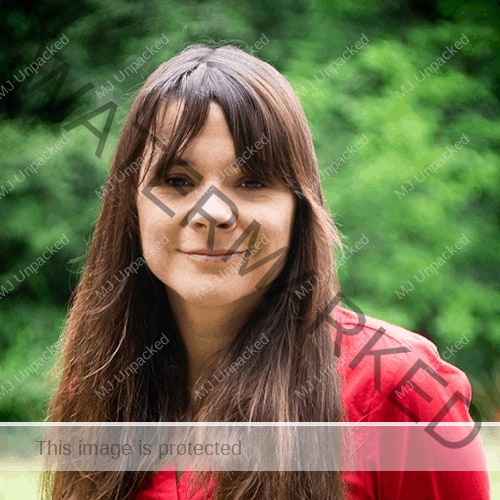 Felisa Rogers has twenty years of diverse experience in media. She has worked as a travel editor, a textbook writer, and a culinary columnist. Her essays are featured in guidebooks, academic journals, and periodicals like Grow Magazine and The Guardian. She has been working in the cannabis industry since 2009.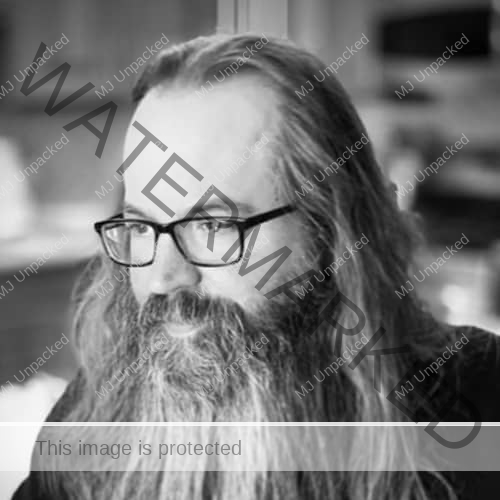 Since the early stages of the Internet in the mid-1990s, Sparky Rose has grown from a cutting-edge designer into a leading branding and marketing professional with deep expertise and focus in the medical and recreational cannabis industry. A visionary and believer in championing products that help society, Sparky hass been at the forefront of the cannabis industry for nearly 20 years beginning from 2003 to 2006 as executive director of Compassionate Caregivers, an Oakland, California-based medical cannabis company. Having won one of the first four medical dispensary licenses issued in the US, Sparky helped grow Compassionate Caregivers from two to seven dispensaries in just 18 months. In addition, he had oversight of its three cultivation centers, managed over 280 employees, and oversaw revenue growth to more than $5 million per month.
Sparky intimately understands the regulatory issues among states and has been commissioned to consult for numerous cannabis companies in California, Colorado, Washington, Nevada, Maryland, Pennsylvania, Ohio, and Illinois. Sparky optimized his expansive knowledge of cannabis for the benefit of many when he co-founded Supercritical, LLC, a Chicago-based cannabis consultancy. Prior to launching Supercritical, Sparky developed the original branding, design, and packaging for Sacred's THC, CBD, and hemp seed oil lines. He was one of the co-founders of one of the leading brands in cannabis, Papa & Barkley, heading up all branding, design, and packaging. More recently, Sparky led new product initiatives and retail design and experience as Chief Marketing Officer for Illinois-based PharmaCann. He built the marketing team, developed their product brand (matter.), and redesigned their dispensary experience during his tenure. In addition, he created one of the most comprehensive training programs for cannabis patient care representatives and consulted and advised on numerous strategic initiatives, including the company's nitrogen flush packaging process.
Earlier in his career, Sparky was creative lead at San Francisco-based Viant through its IPO in 1999 and was the head of all eBusiness at Fortune 500 firm Robert Half International (NYSE: RHI), following which he worked in its corporate development/M&A department. In addition, Sparky has consulted with non-cannabis clients, including Chanel, DDB, BBDO, Ogilvy & Mather, DirecTV, PepsiCo, and Fox Sports Networks. He has also served as creative director for Discovery Communications' Digital Cable Networks and Advanced Television Studio.
Kim Sanchez Rael is CEO & Cofounder of Azuca, serving the global cannabis industry with best-in-class advanced formulations for fast-acting, great-tasting, and predictable edible cannabis. Kim is an active community leader, start-up veteran and long-time investor in innovation. She has extensive experience as an operating executive in both startup and Fortune 50 environments and as a venture capitalist. As an investor and board member she has worked closely with entrepreneurs advancing innovations in culinary technology, digital & physical infrastructure, energy and water. Rael has a bachelor's degree from Harvard and an MBA from Stanford.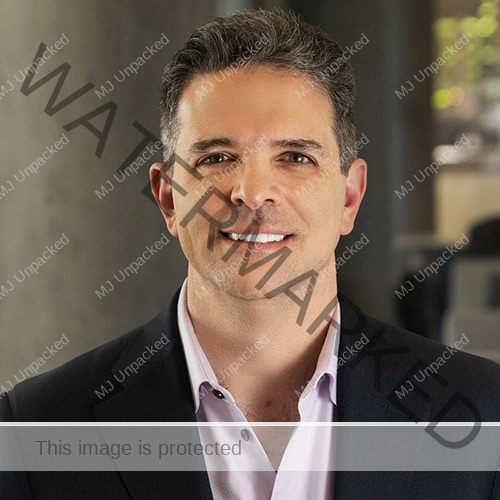 Coming Soon
Amber Senter is the CEO of MAKR House, a storytelling cannabis company building inclusive supply chains to ensure participation from underrepresented groups. She is also chairman and executive director of nonprofit organization Supernova Women, an organization dedicated to creating opportunities for Black and Brown people in the cannabis industry.
Punit Seth is a seasoned strategy and operations management executive with 15+ years of experience and specializations in strategic planning, operations management, human resources and turnaround/ transformation. Punit worked for several department heads and the CEO and COO of the world's largest hedge fund Bridgewater Associates.
Punit also spent over 6 years at Accenture where he advised notable organizations across several industries in strategy and transformation including: Walgreens, US Department of Commerce, NYC Government, Bristol-Myers Squibb, Merck, and more. Punit decided to leave his corporate career in 2015 to start Toast, a multi-state cannabis brand.
Punit is a native of Charleston, SC and received his Bachelor of Science in Computer Information Systems and graduated Summa Cum Laude with General Honors from Clemson University. He also received his MBA from the Leonard N. Stern School of Business at New York University.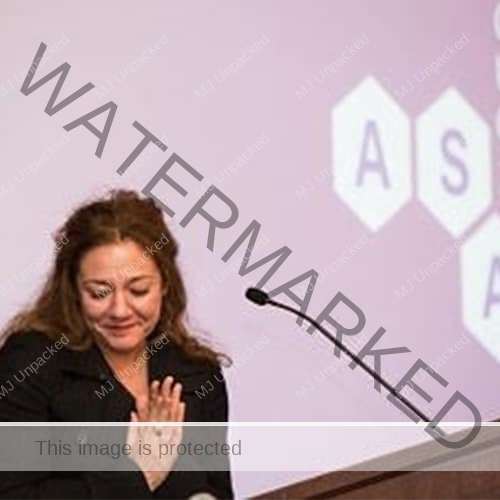 Steph Sherer is the founder and President of Americans for Safe Access (ASA), the largest national member-based organization of patients, medical professionals, scientists, and concerned citizens promoting safe and legal access to cannabis for therapeutic use and research.
Her direct experience with the medical benefits of cannabis and her political organizing background led Steph to form ASA in 2002 with the purpose of building a strong grassroots movement to protect patients and their rights. As a powerful advocate, a skilled spokesperson, and an energetic initiator of campaigns, Steph has trained over 250,000 individuals across the country on civic engagement.
Since its inception, ASA has successfully shifted the national debate around medical cannabis, which has focused solely on the legality and ethics of arresting and prosecuting patients for cannabis use, to the real concerns of patients, such as access and civil protections. ASA has worked with lawmakers across the country to adopt and improve medical cannabis legislation and regulatory policy in 41 states, the District of Columbia, and many US territories as well as representing patients on Capitol Hill.
Steph has become the foremost international leader and expert on medical cannabis patient advocacy and, alongside American Herbal Products Association (AHPA), has created the first industry standards in the areas of Distribution, Cultivation, Analytics, and Manufacturing, Packaging and Labeling which are the core of ASA's Patient Focused Certification program (PFC).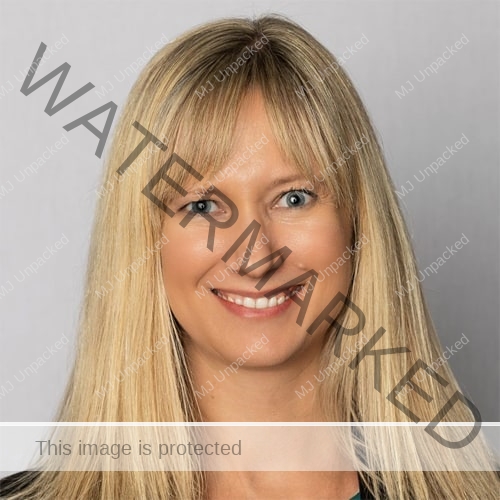 Prior to co-founding BDSA, Liz Stahura spent her career in the market research space, working for some of the leading names in retail sales tracking, consumer insights and data analytics including Leisure Trends and NPD Group. During her tenure, Stahura led analytics, sales, and client services teams, and assisted through NPD's acquisition of Leisure Trends in 2013. She then took on strategic growth and development for Camber Outdoors, a well-known non-profit organization supporting inclusion, equity and leadership development in the active outdoor industry.
Seeing the opportunity in a then-nascent industry, Liz co-founded BDS Analytics in 2015 with Roy Bingham. They have since grown the company into the most cited data and analytics provider for the cannabis industry. Liz is a frequent presenter and well-regarded cannabinoid industry expert. Her work can be seen, heard and read through the numerous industry presentations, webinars, articles, white papers and trend pieces she has delivered over the years.
Liz is from Columbus, Ohio, and is an alumna of University of Colorado Boulder.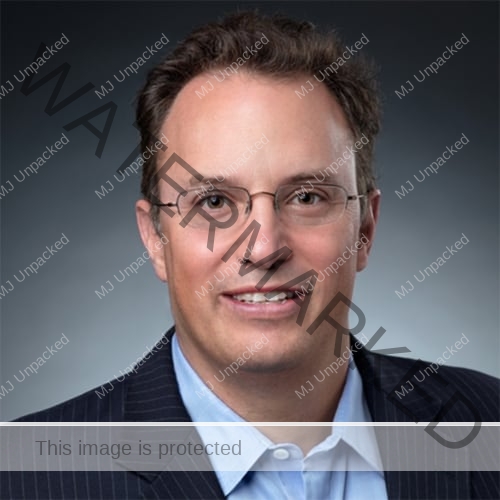 He is responsible for the overall management of AFC and leads the firm's Investment Committee, which is responsible for overseeing investment processes including origination, credit underwriting, risk analysis and investment approvals. Mr. Tannenbaum and his management team members have been involved in approximately $10 billion of successful loan transactions. Mr. Tannenbaum is of Cuban heritage with extensive leadership experience. He was formerly the founder and CEO of Fifth Street Asset Management (Fifth Street), a credit asset manager with a nationwide platform, which was sold to Oaktree Capital Management in 2017. Prior to its sale to Oaktree, Fifth Street had a core focus on disciplined credit investing across multiple economic cycles, and issued billions of dollars in public equity, private capital and public debt securities. Fifth Street made flexible investments across capital structures to growing middle market companies, primarily in conjunction with private equity sponsors. It managed $5 billion of assets across multiple private investment vehicles and two publicly-traded business development companies. Subsequent to the sale to Oaktree in 2017, Mr. Tannenbaum founded LMT Investments, a singly family office that is focused on allocating capital across various strategies including credit via Tannenbaum Strategic Credit Fund, a $100MM+ fund, equities and real estate. Mr. Tannenbaum graduated from The Wharton School of the University of Pennsylvania, where he received a B.S. in economics. Subsequent to his undergraduate degree from the University of Pennsylvania, he received an MBA in Finance from The Wharton School as part of the submatriculation program. He is also a holder of the Chartered Financial Analyst designation and is a member of The Wharton Graduate Executive Board.
A resident of Las Vegas for over 12 years and graduate of UNLV, Tina Ulman is the Director of Brands for The Source Dispensaries in Nevada and the Co-founder and President of the Chamber of Cannabis, Nevada's largest cannabis business trade organization. Tina has served the cannabis industry through various roles which simultaneously contributed toward the growth and development of the Las Vegas cannabis market, and reforming unjust and antiquated laws.
In 2021 and 2022 Tina was awarded Las Vegas Cannabis Activist of the Year and Speaker of the Year. Ulman was also appointed to the Cannabis Compliance Board for diversity, social equity and inclusion. Prior to joining The Source team Tina was the Brand Manager for Old Pal in Nevada and a sales and marketing executive for Wyndham Resorts for 13 years. She has respected, loved and consumed the plant for over 15 years and hopes to continue to change to world one doobie at a time.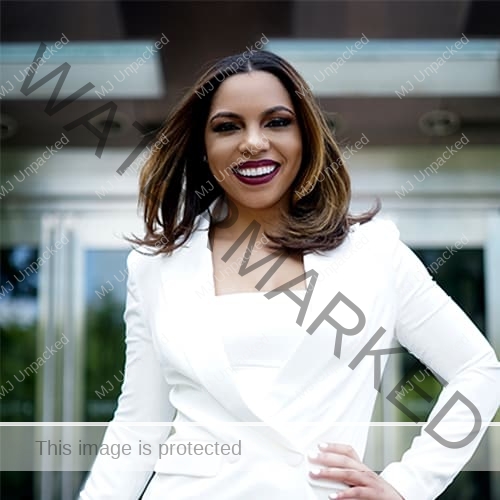 Coming Soon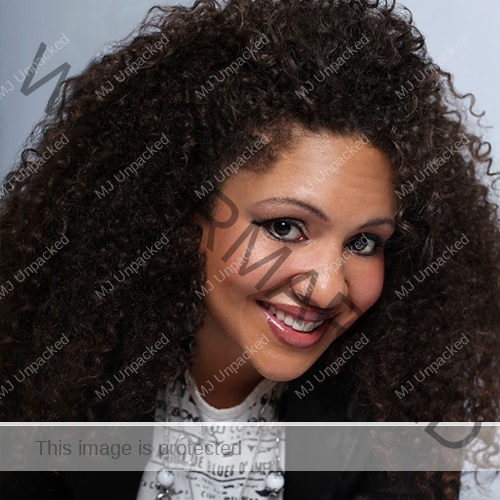 As a Tier 1 Social Equity Recipient, I grew up in one of the lowest income zip codes in LA. I have witnessed the war on drugs and personally experienced the strain and disproportionate impact it had on my friends, family and neighbors first hand. I am the first generation in my family to graduate college and my course of study was Public Relations and Advertising. My fourth grade teacher once told me I would be famous one day for my remake of the song "Anything You can do I can do Better". My competitive nature and "Go get em" frame of mind have kept me dedicated to my vision of making a difference and advocating for social injustice.
From cereal and cookies to cannabis, Katrina Yolen is a seasoned marketing executive with over 20 years of experience. She is the former CMO of Acreage Holdings, and got her start in the cannabis industry as the first marketing hire at Curaleaf where she served as the SVP of Marketing. Prior to that, Ms. Yolen worked in the natural foods industry as the Vice President of Marketing at Dancing Deer Baking Co. and the Director of Marketing at Weetabix North America, as well as holding marketing roles at GlaxoSmithKline and Kraft Foods.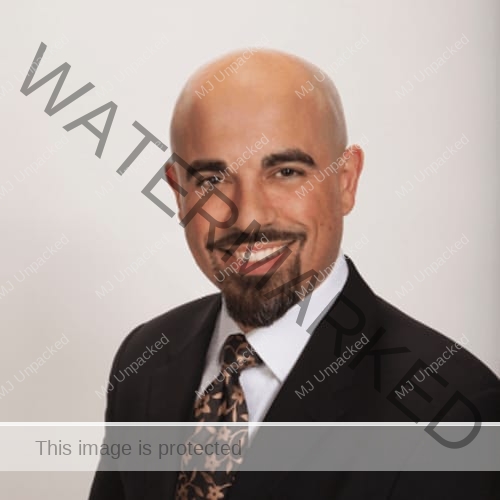 In the cannabis world, Judah is an owner/operator of a Nevada's first minority owned and operated medical and recreational cannabis cultivation, Zion Gardens; owner/operator/chairperson of a majority minority owned Nevada dispensary group; owner of a Social Equity Applicant Illinois dispensary and Nevada's Co-Director for the non-profit Minorities 4 Medical Marijuana. He has participated in discussion panels on the topic of lounges on Nevada's PBS affiliate and has lead town hall workshops on the subject.