Conference & Venture Summit Speakers
Allison Disney is a Founding Board Member of the Cannabis Media Council (CMC) and Co-Founder of MixMix flavor crystals. The CMC is the first of its kind trade association leveraging the power of mainstream media to normalize cannabis consumption on behalf of the entire industry. Led by industry operators from across the US, the CMC represents the collective voice of over 300 industry members and growing.
Prior to joining the cannabis industry, Disney spent almost two decades building and leading global teams to produce award-winning advertising and marketing campaigns for some of the world's most beloved brands, including Ziploc, Bacardi, YouTube, Special K, Cheez-It, and Johnson & Johnson. She continues to consult with purpose-driven start-up founders and early-stage brands in emerging, highly regulated, and fast-moving categories.
Disney also serves as the Vice Chair of the Marketing and Advertising Committee for the National Cannabis Industry Association and is an Executive Board Member for the Center for Disability and Elder Law.
Amber Senter is the CEO of MAKR House, a storytelling cannabis company building inclusive supply chains to ensure participation from underrepresented groups. She is also chairman and executive director of nonprofit organization Supernova Women, an organization dedicated to creating opportunities for Black and Brown people in the cannabis industry.
Bio Coming Soon
Bio Coming Soon
Cameron Saner is a Co-founder and Chief Operating Officer of Kosmik Brands, a pivotal force driving the brand's remarkable growth. His visionary leadership and strategic acumen have not only propelled the brand from its humble local beginnings to a formidable national player, but also positioned it for a seamless transition into global expansion, all the while revolutionizing operational excellence.
Cameron's progressive foresight has ignited the development of ingenious strategies that forge innovative pathways for Kosmik Brands. His steadfast commitment to maintaining operational excellence has been instrumental in skillfully navigating Kosmik Brands through a multitude of challenges, thereby solidifying its vanguard status as a true trailblazer within the rapidly evolving cannabis sector.
In his capacity as COO, Cameron orchestrates a symphony of ingenuity, leveraging his expertise in technology, strategic planning, and entrepreneurial prowess. His exceptional leadership has garnered notable recognition, including his well-deserved designation as a Marijuana Ventures National 40 under 40 executive.
Cameron's journey is a testament to an unwavering dedication to both innovation and operational mastery. Under his visionary guidance, Kosmik Brands continues to undergo transformative growth, inspiring the industry as it sets new benchmarks for success in the dynamic global landscape of cannabis operations.
Bio Coming Soon
Chris Eggers is a nationally recognized figure in the fields of cannabis security
and cannabis risk management.
Prior to founding CCSS, Mr. Eggers' served 12+ years as a Law Enforcement
Officer with both the San Francisco and Oakland Police Departments. His law
enforcement experience included working undercover in Oakland, involvement
in a broad range of burglary and robbery investigations (including cannabis
facilities), and a broad range of compliance and other training and certifications
(including cannabis). These experiences were central to "Why" he founded
CCSS - and the origin of CCSS' Mission and Vision.
Over the past two years Mr. Eggers has become an increasingly relied upon
and trusted resource within the broader commercial cannabis community,
different municipalities in California and other state regulatory bodies, and
contact for various California and national media outlets on cannabis security
and risk management matters.
Bio Coming Soon
Bio Coming Soon
Corinne Butler, Senior Vice President of Growth at Azuca, is the proverbial Swiss Army knife in the ever-evolving cannabis industry. Committed to accelerating partner growth across a complex global landscape, she spearheads Azuca's sales and marketing departments, solidifying its position as the leader in infusion innovation with their fast-acting TiME INFUSION® process and ACTiVATOR® formulations.
Her leadership philosophy? "Companies aren't families. You don't have to like your family, that's optional. In business, you've got to genuinely like your team or you will never know what your best looks like." This perspective is the cornerstone of her resourcefulness, a quality that has catapulted Azuca into the top 5% of the 2023 Inc. 5000.
Prior to her game-changing tenure at Azuca, Corinne was a key player in Brooklyn's specialty food scene, transforming local gems like Raaka Chocolate and Empire Mayonnaise Co. from regional favorites to national grocery brands. While most folx want to chat about her time in the art department at Penthouse Magazine, she had an early start in sales and marketing in the finance sector, and comprehensive roles as designer, strategist, and creative producer for experiential events and diverse multimedia companies. When she's not knee-deep in strategies for the ingestibles category, she's likely to be found offering pro-bono pizza tours through South Brooklyn, where every slice is a new 'growth opportunity."
David Haley brings over twenty years of combined experience in operational management and entrepreneurial expertise to his role as the Founder and Chief Executive Officer of Ancient Roots. Most recently, David has owned and operated an orthopedic medical device company, working diligently and intimately with surgeons to ensure the best possible outcome for patients.
Orthopedic device sales came easily for the former professional sport's athletic trainer. As a
graduate of The Ohio State University Athletic Training program, David had an extensive
background in orthopedics prior to transitioning into orthopedic device sales. As a seasoned medical professional, David Haley built a reputation as a highly dependable and knowledgeable consultant in the orthopedic community. Prior to starting Ancient Roots, he had amassed 2 decades of orthopedic experience.
As CEO and Founder of Ancient Roots, David brings his high-level of professionalism and
compassion into every aspect of the business, from research and development to sales. David keeps patient welfare and employee success at the forefront of his business. Since Ancient Roots inception in 2018, he has positioned the company to be a highly compliant and respected company in the Ohio medical marijuana program.
David Kotler, Esq., is a seasoned professional with a diverse background in law and the cannabis industry. With over 25 years of legal experience, he currently serves as the CEO of Lake Life Farms, a prominent vertically integrated cannabis company headquartered in Michigan. Under his leadership, the company has successfully established and operates award winning cultivation, processing, and retail divisions, distributing products under reputable names such as Lake Life Farms, Saucey Michigan, and Ice Kream Hash Co. throughout Michigan.
Cannabis Industry Prowess: David Kotler's profound expertise spans various facets of the cannabis industry, showcasing his in-depth knowledge and strategic insight:
Throughout his distinguished legal career, Mr. Kotler has provided counsel as Of-Counsel to Cohen Kotler P.A. in Boca Raton, Florida. He has also contributed his legal acumen to the former Hoban Law Group, a renowned law firm specializing in a national cannabis practice.
Early on, he pioneered the representation of clients seeking to operate within the Florida Compassionate Medical Cannabis Act of 2014 and played a pivotal role in navigating the landscape after the legalization of full-spectrum medical cannabis. Many of those clients he assisted with development in other early regulated markets.
Mr. Kotler's international influence is evident through his involvement in various license applications, from multiple cities and states in the U.S. to Zimbabwe, Africa, further illustrating his global perspective and adaptability.
Leadership and Recognition:
In recognition of his groundbreaking contributions, David Kotler was appointed by Agriculture Commissioner Nicki Fried to Florida's inaugural Medical Cannabis Advisory Committee in 2019.
He has served on advisory boards for key industry players, including The Cannabis Marketing Lab and Blunts and Moore, the first social equity applicant to achieve operational status in Oakland, Ca.—the first of its kind in the U.S.
His trailblazing efforts earned him the title of Cannabis Trailblazer by the National Law Journal in 2022, highlighting his impact on the legal and cannabis communities.
Media and Publications:
Mr. Kotler's insights and perspectives have been sought after by prestigious news outlets including the Wall Street Journal, Daily Business Review, NPR in Miami, Florida, Marijuana Business Magazine, The New Times, and the Marijuana Business Daily, showcasing his authority in the field.
His contributions extend to the literary realm as well, having had a monthly column in the Cannabis Industry Journal and valuable contributions to publications like Cannabis News Florida.
Operational Success: In addition to his legal prowess, David Kotler boasts a track record of hands-on operational experience within the cannabis industry:
Prairie State Cannabis: Member of the Illinois Micro-Grow License team.
Blunts and Moore: Co-founder and Member, holder of Oakland, California's first social equity retail license, with an exit in 2020.
Solurge: Co-founder and Chief Compliance Officer of a Massachusetts licensee for Cultivation, Processing, and Retail, achieving an exit in 2020.
The Bract House: Member of the Sonora, California Medical Retail initiative, one of only two licenses awarded by the city, with an exit in 2020.
Residence and Engagement: Currently residing in New Jersey, David Kotler maintains a keen understanding of the New Jersey Cannabis application and startup process, further solidifying his influence within the industry.
David Kotler's multifaceted journey reflects his unwavering commitment to legal excellence and his impactful contributions to the dynamic cannabis sector.
Bio Coming Soon
Denise is currently the Chief Sales Officer at Native Roots Cannabis Co., overseeing both the retail and wholesale channels. Prior to Native Roots, Denise led retail for global brands in the natural beauty sector. She has an entrepreneurial mindset with the talent to adapt quickly to changing retail landscapes. Success in retail is elevating the customer experience, inspiring loyalty and developing an effective leadership team. She believes people drive the cannabis industry and effective strategy and communication is key.
Diana Eberlein serves as VP of Marketing & Business Development at SōRSE Technology and is Chair of the Cannabis Beverage Association. With an emphasis on thought leadership and experiential marketing in her roles, Diana has generated the strategy behind all digital and experiential marketing for SōRSE including event sponsorship & production, public relations, and advertising. Diana brings 15+ years of experience, including 8+ in the cannabis industry, and a passion for the plant and infused beverages to her work at SōRSE. She has spoken on cannabis at SXSW, Adweek NY, and the Cannabis Drinks Expos, as well as been featured in Marijuana Venture's 40 Under 40 in 2023.
In Fall 2022, Diana was elected President of the Cannabis Beverage Association (CBA) for 2023. The CBA is a national non-profit trade organization created to represent and support the rapidly growing cannabis beverage industry by uniting stakeholders and advancing the industry's collective interests through advocacy and education. The Association's goals for the year include growing membership through expansion across the US for all cannabinoid-infused beverages, establish standards for testing and regulatory templates for legal markets, educating regulators on the infused beverage category, and providing opportunities for networking and collaborating on issues that impact the infused beverage industry.
Dudley Locke is a Vice President at AssuredPartners where he specializes in Property & Casualty insurance. Dudley is based out of Denver, CO and is a leader in their national Cannabis Practice. He understands and assists his clients navigate the ever-changing landscape of Cannabis insurance. Dudley and his team work with middle-market companies to control their total cost of risk by taking a consultative approach to developing insurance and risk management solutions.
Dudley has been in the insurance industry for 11 years and joined AssuredPartners in March of 2020. Prior to AssuredPartners, he worked for other independent insurance agencies and a Managing General Underwriter, which has given him valuable experience in all facets of commercial insurance.
Edgar Ramon is a seasoned financial professional with over 25 years of experience in finance and emerging markets. He is the Co-Founder and CEO of Fields Cannary, a first-of-its-kind vertically integrated cannabis company dedicated to promoting normalized cannabis use.
As President of The Flower Shop, Greta Brandt takes a hands-on approach to overseeing every aspect of operations including cultivation, retail, manufacturing and wholesale. Greta is a licensed corporate attorney who applies her legal training to ensure compliance and scalability of The Flower Shop and its subsidiary brands in emerging markets with varied regulatory structures. Previously, Greta served as general counsel for Sky Dispensaries before stepping into the role of President and rebranding the company as The Flower Shop in 2019 and expanding it into Utah as True North of Utah.
Prior to that experience, Greta practiced law at firms in California and Arizona after earning a J.D. from the Gonzaga University School of Law with an emphasis on public interest law and international law. She also is active in shaping the cannabis industry beyond the C-Suite, serving as president of the Utah Cannabis Association and a member of the Arizona Dispensary Association. In addition, Greta regularly engages with Arizona and Utah regulatory bodies, including the Arizona and Utah Departments of Health Services and the Utah Department of Agriculture. Outside of her professional capacities, Greta is also a proud mother of three.
Bio coming soon.
Bio Coming Soon
Bio Coming Soon
Bio Coming Soon
Righting the wrongs of the War on Drugs will take time. Thankfully, Jerome Crawford, Esq. is in for the long haul.
Crawford is in a unique hybrid role as Chief Legal Officer for Pleasantrees, Michigan's premier cultivator and seller of high-quality Midwest cannabis. There, he is responsible for the gamut of legal needs and spearheads social equity initiatives to ensure the company makes positive, genuine, and lasting impact within local communities as it grows.
A native Detroiter and "Super Spartan," Crawford graduated Magna Cum Laude as a prelaw student at Michigan State University before earning his Juris Doctor at the MSU College of Law. On a national level, he most recently served as Co-Chair of the "Men of Color Project," an initiative of the American Bar Association's Young Lawyers Division that aims to address the lack of diversity and advancement of men of color in the legal profession.
Outside of breaking ground as the first Black in-house counsel of a major cannabis manufacturer in the state of Michigan, Crawford is a law professor at Wayne State University Law School, working actor, model, and comedian, and esteemed member of Phi Beta Sigma, Inc.
Meet Jessi Cox, the CEO of Loving The Plant, a dynamic entrepreneur, and a passionate advocate for the cannabis industry. With four young adults and a cherished grandchild, Jessi brings a unique perspective to her role as a wife, mother, and grandmother.
Jessi's journey in the cannabis world has ignited her passion for sharing insights, stories, and discoveries about this remarkable plant. Her entrepreneurial spirit has driven her to the forefront of the industry, where she leads Loving The Plant as its CEO.
Through her newsletter and various endeavors, Jessi is committed to educating and engaging with the cannabis community, fostering a deeper understanding of the plant's incredible potential. Join her on this exciting journey into the world of cannabis, where she combines her roles as a family woman, entrepreneur, and cannabis advocate to provide unique and valuable insights. 🌿✨ #CannabisAdvocate #Entrepreneur #CEO #CannabisCommunity
Bio Coming Soon
Bio Coming Soon
Bio Coming Soon
Bio Coming Soon
Kraig G. Fox is a seasoned advisor, investor and operator in the media and cannabis industries. Over a 30 + year career, Mr. Fox has been a founding member and strategist behind of some of the worlds leading media and entertainment companies and properties and has overseen strategic M&A in excess of $10b.
Mr. Fox began his career working with Robert FX Sillerman in the consolidation of the United States radio industry in the early 1990's. After an aggressive acquisition strategy, those stations were ultimately sold off to form the foundation for what today is iHeart Media.
Following the sale, Mr. Fox was part of the founding team of what is now Live Nation where he was Chief Development Officer from 1995 until 2000 overseeing the global consolidation of the live entertainment industry into the world's largest owner and operator of live entertainment promoters and producers.
Following the sale of Live Nation, Mr. Fox was a founder and Chief Operating Officer of Core Media where he ultimately oversaw all operations of this publicly traded company, including the estate of Elvis Presley, the intellectual property rights of Muhammad Ali, American Idol (including television, records, live tours, artist management and sponsorships) and So You Think You Can Dance. Core Media was ultimately sold to Apollo Global Management in a "go private" transaction. Following the sale of Core Media, Mr. Fox became a Senior Managing Director of Eldridge Industries (a successor entity to the media assets previously controlled by Guggenheim Partners) where he focused on Eldridge's overall strategy in the media and entertainment spaces, as well as the management of its media and entertainment investments, which included dick clark productions, Billboard Magazine and the Hollywood Reporter.
In addition, together with Activist Artist Management, Mr. Fox, is a co-manager of Bob Weir, founding member of the Grateful Dead, including all of his professional endeavors.
Mr. Fox currently is currently a managing partner of a boutique cannabis fund and he operates a media and cannabis advisory business where he focuses on executive coaching, strategic planning, M&A and capital raising.
Mr. Fox is a graduate of Syracuse's University's SI Newhouse School of Public Communications where he was named part of the 50 Forward, acknowledging the accomplishments of 50 Newhouse Alumni in celebration of the schools 50th anniversary. Mr. Fox also a JD from Hofstra University's Maurice A. Dean School of Law.
Kristi Palmer is the co-founder of Kiva Confections, widely recognized as the global leader in cannabis-infused edibles. In 2010, the edible market was desperately underserved- available products were untested, unlabeled, and inconsistent. To solve this problem, Kristi and Scott Palmer set up shop in the kitchen of Kristi's childhood home in the Bay Area, California. After working with expert cultivators, certified analytics labs, and a lot of trial and error, Kiva was born. Today, its award-winning chocolates, mints, gummies, and chews are the most trusted, recommended, and sought-after edibles available, with loyal customers throughout hundreds of dispensaries in CA, AZ, NV, MI, IL, OH, OK, MA, and HI. Kiva Sales & Service, the distribution company Scott and Kristi started to ensure outstanding service to retailers, has similarly expanded to provide additional cannabis brands access to its knowledge, network, and know-how.
Prior to a career in cannabis, Kristi worked in the fine dining/hospitality industry and co-founded a wedding photography business. Taking her learnings from these industries, Kristi is the driving force behind Kiva's customer service philosophy and has created and applied best practices across sales, distribution, and marketing. Her passion for creating a healthy regulatory environment for the industry led to her serving on the boards of several reputable cannabis trade organizations, including 9 years on the Board and a term as President for CCIA (CA Cannabis Industry Assoc.), and being a founding Board member of CCMA (CA Cannabis Manufacturer's Assoc.).
Even as a mother of two young kids, Kristi remains committed to cannabis normalization and fostering a diverse, empowered community not only within Kiva, but outside as well. From supporting racial justice to countering LGBTQ+ discrimination, from mentoring and accelerating equity businesses to championing diverse and inclusive hiring practices, Kiva is building a legacy of action and involvement.
Bio Coming Soon
Bio Coming Soon
Bio Coming Soon
Founding partner of Bianchi & Brandt, Laura Bianchi is widely recognized as one of the nation's foremost experts in cannabis law, compliance, operations, corporate mergers, and acquisitions, and strategic expansion. Having begun her work with the 2010 passage of Arizona's medical marijuana law, Laura was one of the first attorneys in the country to focus on the nascent legal cannabis industry. She continues to be admired for her leadership, as well as her powerful and steadfast advocacy for women in business.
With her vast industry knowledge, depth of experience, and reputation for meticulous attention to detail, Laura pioneered a holistic approach to providing business and legal services, partnering with her clients to navigate the complexities and challenges, unique to highly regulated industries. Laura represents individuals as well as private and public companies, providing advice and guidance at every stage of development, from applications and start up, through operations, to continued growth, expansion, and exit. She has amassed unparalleled real-world experience, serving clients both on a national and international level, closing transactions valued in the hundreds of millions of dollars.
As a highly regarded entrepreneur, business attorney and cannabis law expert, Laura has been honored in "Top 100 Attorneys in Arizona" by AZ BIG Media, "Women Leaders of the Cannabis Industry" by Authority Magazine and "30 Most Powerful Women in Arizona Cannabis" by AZ Big Media. She has been quoted in prominent national media outlets, including Forbes, Bloomberg, Benzinga and O Magazine just to name a few. Laura has also been featured as a cannabis expert in Marijuana Business Daily, Marijuana Venture, Cannabis Industry Journal, mg Magazine, DOPE Magazine, Green Entrepreneur, Arizona Attorney Magazine, Denver Post, Arizona Republic, Arizona Business Magazine, Phoenix Business Journal and numerous otherindustry and traditional media sources. Mostrecently Laura was named a "Trendsetterto Know" by Arizona Foothills Magazine.
Laurie Parfitt is an accomplished executive, leader, and coach with more than 2 decades of experience driving innovation and execution across various functional areas of start-ups and Fortune 500 companies, including Kraft Foods, Beam Suntory, Topco Associates, Mizkan America, 4Front/Mission Dispensaries, and LKP Impact Consulting. Through her company, LKP Impact Consulting, Parfitt works with cannabis and other disruptive, highly regulated categories as a Fractional CMO on brand strategy/design, consumer insights, public relations, content development and commercial go-to-market strategy. Her expertise and achievements have made her a renowned speaker at prestigious industry events such as the Cannabis Conference, Benzinga, CannaReg Summit, Illinois Women in Cannabis, Tony P Cannabis Events, Headset Data Nights, Cannabis Drinks Expo, Lackawanna College, and The Hatchery. As Vice President of Marketing & Customer Engagement at 4Front/Mission Dispensaries, Laurie played a crucial role by leading marketing efforts and engaging with customers, and she also held senior positions in marketing, sales strategy, operations, and finance at Topco Associates, Walgreens, Beam Suntory, and Kraft Foods. Laurie's educational background includes a Bachelor of Science degree from Michigan State University. Laurie serves on the advisory boards of Cannabis Business Times-Cannabis Conference as well as The CannaReg Summit and has been a mentor, coach, and teacher for The Hatchery, Illinois Women in Cannabis, CIMA (Chicago Interactive Marketing Association), and Lackawanna College. Laurie's outstanding vision, execution skills, and results-driven approach make her a sought-after leader who can inspire and take any business to the next level.
Bio Coming Soon
One of the chief architects of Minnesota's cannabis legalization policy, Leili Fatehi's
multidisciplinary background has established her as a leading innovative and effective
strategist at the nexus of politics, policy and industry development. Her adept understanding of legal and regulatory frameworks, combined with her relationship-building and negotiating skills, were at the helm of the MN is Ready campaign that culminated in the 2023 legislative approval of adult-use cannabis in Minnesota. She continues to be an instrumental force in guiding Minnesota's emerging cannabis industry at Blunt Strategies, Minnesota's first and only cannabis-specific strategic consulting firm. Her resourcefulness and ability to forge powerful alliances have made her one of the best connected figures in the Minnesota cannabis landscape, bridging the gap between industry and government.
In her other role as partner and principal at Apparatus, a General Benefit Corporation, Leili
directs the award-winning women-owned, women-run public affairs firm with a mission-level commitment to advancing a fairer economy and a more just society.
Leili earned her B.S. in Industrial and Labor Relations from Cornell University and her J.D.
from University of Minnesota Law School.
Prior to co-founding BDSA, Liz Stahura spent her career in the market research space, working for some of the leading names in retail sales tracking, consumer insights and data analytics including Leisure Trends and NPD Group. During her tenure, Stahura led analytics, sales, and client services teams, and assisted through NPD's acquisition of Leisure Trends in 2013. She then took on strategic growth and development for Camber Outdoors, a well-known non-profit organization supporting inclusion, equity and leadership development in the active outdoor industry.
Seeing the opportunity in a then-nascent industry, Liz co-founded BDSA in 2015 with Roy Bingham. They have since grown the company into the most cited data and analytics provider for the cannabis industry. Liz is a frequent presenter and well-regarded cannabinoid industry expert. Her work can be seen, heard and read through the numerous industry presentations, webinars, articles, white papers and trend pieces she has delivered over the years.
Liz is from Columbus, Ohio, and is an alumna of University of Colorado Boulder.
Luna Stower is an experienced executive and thought-leader in the cannabis industry, currently serving as Chief Impact Officer at Ispire Vape Technology in Los Angeles known for designing and manufactures high-quality cannabis vaporization hardware.
Prior to her current role, Luna was the VP of Business Development at Ispire, where she played a key role in the company's growth and success.
With over a decade of experience in the "Cannabiz," Luna was named as one of the "Top 100 women in Cannabis" by Green Entrepreneur for her vital role building some of California's most successful cannabis brands (like Jetty Extracts and Click Spray), helping establish them as category leaders.
A Bay Area native, she holds a Master's degree from USF and a BA in Social Justice from UCSC, combining education and field experience to provide a unique perspective on the intersection of business & purpose.
In recognition of her impact on drug policy and advocacy for social equity initiatives, Luna was named "Cannabis Culture Advocate of the Year" in 2021 by the Cannabis Chamber of Commerce and "Best Activist" by the 2023 CA Cannabis Awards, for her instrumental work in advancing local decriminalization & social equity measures.
As an internationally recognized industry expert, Luna is frequently featured as a panelist, speaker, and moderator at B2B events, on podcasts, and at consumer expos.
Luna is a moderator for the Emerald Cup Haravest Ball Speaker Series, Hall of Flowers Podcast guest, judge for the esteemed awards competitions "The Emerald Cup," & Mila the Hash Queen's "Dab-a-Doo."
Luna's passion for the plant and its people as a lifelong advocate for cannabis has led her to nurture the stability and success of widely-recognized legacy brands, spearheading their social responsibility actions, and nourishing their brand loyalty.
Luna's roots in community activism anchor her to a higher purpose, with a rich historical perspective, and an expansive professional network of sophisticated, trusted operators that folks can rely on. Through her work, Luna's made a significant impact on the space as a powerful female voice for justice, and continues to be an influential, driving force for positive change.
Bio Coming Soon
Bio Coming Soon
Bio Coming Soon
Bio Coming Soon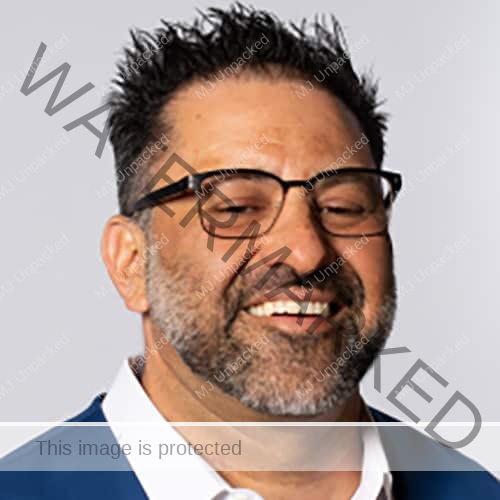 Matt Krishnamachari's clear vision to build a community-centered business continues to propel Purple Lotus as a standout California cannabis success story. He founded the dispensary in 2010, starting with himself, his wife Vanessa and a small storefront serving San Jose's medical cannabis patients. He and Vanessa went on to bootstrap Purple Lotus from a $15,000 operation into a vertically-integrated organization with top-rated retail and delivery services spanning the greater Bay Area. The company now has 130 team members and $22 million-plus in annual revenues supported by multiple in-house brands and differentiated product lines.
Prior to founding Purple Lotus, Matt developed his entrepreneurial savvy in the international steel and renewable energy sectors. The son of an Indian immigrant, Matt is himself a proud father and family man. He is an avid basketball player and enjoys volunteering with numerous youth initiatives, as well as serving the homeless community in San Jose.
As the Director of Business Development for ZenGenius, Inc., a visual merchandising and event design agency headquartered in Columbus Ohio, Meg Lefeld is committed to elevating client experiences for retailers and brands around the world.
Meg has worked with a wide range of products, brands, and partners in the retail sector including cannabis, garden centers, fashion, food and beverage service and more. She has had the pleasure of working with both small and large-scale cannabis companies including Columbia Care, Trulieve, Green Thumb Industries and more. Managing visual projects, planning and implementing strategic initiatives, training workshops and marketing plans, Meg sets high expectations for herself and treats each project that comes her way with great respect and dedication. Meg has been recognized as one of design:retail Magazine's 40 under 40, an award bestowed upon up-and-coming leaders in the retail industry. Her love for consistency and storytelling, along with persistent demand for customer satisfaction drives her to create lasting brand experiences and activations, making her an invaluable member of the retail and visual merchandising community.
Bio Coming Soon
Backed by an impressive resume of achievements in the marketing field, Mitch Meyers brings a fresh perspective to the cannabis and hemp industry. After spending several years in the accounting and audit field, Mitch realized that marketing and product development was her true calling. She was hired to introduce Bud Light for Anheuser-Busch, which is now one of the the largest selling beers in the world. AB subsequently put her in charge of leading their new products group for 6 years. She was named AdWeek's Advertising Woman of the Year in 1996.
After leaving there, she and her partners formed a marketing and brand development agency, The Zipatoni Company, that worked with many Fortune 100 companies delivering strategic insights and business development programs. She and her partners built the agency to 350 employees, offices in 5 states and $42 MM in revenue annually. They were acquired by IPG, the Interpublic Group in 2003.
Since that time she has entered the cannabis industry receiving a dispensary license in the highly competitive Illinois medical market in 2014.
The following year, she received a cultivation, production and dispensing license in Missouri for CBD to treat Epilepsy. In 2019 she and her partners received 10 licenses in Missouri in the medical cannabis market. She continues to consult with companies around the country on cannabis business.
Mitch's seasoned marketing expertise, coupled with her passion for the plant, products and the ultimate patients, makes her one of the leading faces of the cannabis industry.
Paul Vancea is a distinguished finance professional and a visionary leader as the Chief Financial Officer (CFO) of Kosmik Brands, a pioneering Multi-State Operator (MSO) in the cannabis industry. With his transformative leadership, Paul has been a driving force behind Kosmik Brands' meteoric expansion from operating in a single state to an impressive presence across 7 states and beyond.
Paul's unique ability to navigate the intricacies of multi-state operations and regulatory challenges has enabled the company's remarkable growth. Under his strategic guidance, Kosmik Brands has transitioned from a regional player to a dynamic force operating in diverse states, with an eye toward continued expansion.
Paul's journey in the realm of finance spans a rich and diverse landscape. He started his career as a financial analyst for Lightower Fiber Networks, a $5 billion telecommunications company in Massachusetts. He later joined forces with serial entrepreneurs and investors in Boston, contributing to the creation and operation of several ventures, including a startup investment fund.
Paul made his mark in the cannabis industry by being a founding member and leading the finance and accounting departments of a publicly traded company in Denver, Colorado. He was also a Board Member and Cannabis Expert Resident for the Financial Policy Council in New York City and contributed to the Banking and Financial Services Committee with the National Cannabis Industry Association.
Originally from Romania, Paul moved to San Diego, California with his family at the age of 14. A high school standout, he was MVP of his football, wrestling, and track teams while excelling academically. This dedication culminated in his Magna Cum Laude graduation from Brandeis University, where he earned a triple major in Economics, Business, and Film Studies.
Bio Coming Soon
Richard Ybarra brings over 20 years of experience in various senior executive level roles within traditional retail, including several top national brands. Most recently Richard has applied his vast knowledge on the retail industry into the cannabis industry as the Vice president of retail for Oregon's third largest cannabis company where he transitioned a negative performing retail division to a positive 16% EBITA.
In Richards current role as Chief Retail Officer at Sozo Health Co & Heritage Farms he is responsible for driving an aggressive brand market expansion while overseeing retail, wholesale, retail operations, buying, planning, and marketing.
Bio Coming Soon
Bio Coming Soon
Robin Schneider serves as the executive director of the Michigan Cannabis Industry Association. The MICIA is the nations largest state cannabis trade
association, representing more than 400 licensed businesses and the companies that service them. The association acts as a united voice for medical and adult-use cannabis businesses and advocates a responsible and successful industry by promoting sensible laws and regulations and industry best practices among members.
Robin has spent 15 years advocating on cannabis reform issues. She is the
former executive director of the National Patient Rights Association where she
helped medical marijuana patients advocate for state laws that ensure safe
access to medicine. This includes the passage of the Medical Marijuana Facilities
Licensing Act and laws allowing for marijuana-infused products to be sold by
MMFLA licensees.
In 2018, Robin served as the finance director for the Coalition to Regulate
Marijuana Like Alcohol, the organization that led the Proposal 1 campaign to
legalize adult-use cannabis for Michigan adults 21 years and older.
Bio Coming Soon
Sandy Suchoff CPA is the founder and principal of Lefstein-Suchoff, CPA & Associates, LLC d/b/a The Canna CPAs, which has been nominated the #1 cannabis CPA firm in the country by The Best Marijuana Guide. Immersing herself in extensive research on the medicinal potential of cannabis for a family member battling autoimmune ailments, Suchoff strategically tailored her CPA, CFO, and Advisory services in her practice for the cannabis industry. Merging her fervor for the plant's healing properties with her professional expertise, she forged a remarkable synergy between vocation and devotion.
Suchoff's extensive recognition spans premier media platforms, including appearances and interviews on MSNBC, FOX News, Tune In Business Talk Radio, PBS TV, Chasing News on FOX & WOR, KRQE-13, Cannabis Radio, Purple Haze Radio, Cannabis Tech & Today, MMJ radio, National Marijuana News, Marijuana Venture, CPA Trendlines, and Snoop Dog's Merry Jane website. Co-authoring "Write-off$ to the Rescue," Suchoff contributed a chapter exclusively dedicated to cannabis tax strategies, and her new book, "How to Run a Profitable Cannabis Business—A Savvy Guide to Increasing Your Profit Margins & Cash Flow," is now currently available to purchase. Nominated for the California Cannabis Awards in the CPA category, she also earned recognition as one of the top nine accountants in the State of NJ by njbiz.com, alongside acknowledgment within the list of the top 50 most influential accounting firms.
An acclaimed national speaker, Suchoff has presented extensively across various states in the country at prominent events such as MJBIZCON, CWCBE, USCC, RAD Expo, NJBIZ, Indo Expo, NECANN, Canna Tech, CannaOne, Athletes In Cannabis, THC-The Hampton Cannabis Expo, NJ Canna Business, Lucky Leaf, CannaCon, and others. Additionally, The Canna CPAs have organized comprehensive full-day Cannabis learning events, where Suchoff has been a featured speaker alongside other industry experts.
Suchoff's distinguished profile encompasses not only her roles as a Certified Public Accountant but also as a Certified CFO, Certified Tax Planner, Certified Exit Planner Strategist, and even a former part-time law student. Her unwavering passion and commitment to ongoing learning reflect her dedication to providing exceptional service to her valued clientele.
Scott Hauman is a sought-after brand and retail strategy expert with over 20 years of consulting experience. Most recently, he led Firebolt Group's entry into the cannabis marketplace, spearheading the development and implementation of sales-driving field marketing and branding programs as their Chief Brand Officer. Before coming aboard with Firebolt, Scott was an executive business leader with The Integer Group, an Omnicom growth and retail agency, where he led innovation and IP development as their network-wide Chief Innovation Officer, responsible for surfacing and operationalizing next-generation ideas and platforms. Before becoming CIO, Scott was Integer's Head of Strategy, accountable for the performance, development, and integration of the agency's Insight & Strategy department (with 20+ account planners and strategists) and providing leadership to the special commerce-driving units within the department: shopper marketing planning, data & analytics, e-commerce, experience strategy, and retail strategy.
Scott's career spans both agency-side and client-side environments. He has helped propel category-leading brands forward, such as Moët Hennessy, PepsiCo, Flower Mill, AT&T, Exxon Mobil, Bosch, Coca-Cola, Toshiba, FedEx, Purina, Wells Fargo, Yale University, and more. Prior to joining Integer, Scott co-founded NewFoundry (https://thenewfoundry.com/), a pioneering innovation studio working on cutting-edge technologies and experiences for startups and challenger brands.
His never-ending quest to understand the hearts and minds of global retail shoppers and consumers keeps him actively involved in helping young entrepreneurs bring their ideas to life as a speaker and advisor to several non-profit organizations across the United States. In 2019, he published his first book, Brand Stance, a step-by-step guidebook for building a purposeful and thriving brand. For more information, visit brandstance.com.
Stacey has been involved in the various accounting related aspects of the cannabis industry since 2014. She has provided a wide range of services in the industry including traditional accounting and tax services. Her experience in business valuation, forensic accounting, economic damages, and litigation support services spanning more than twenty five years has enabled her to perform these types of services within the cannabis industry as well. Stacey has helped clients before obtaining their license, new operators and experienced operators, buyers and sellers of cannabis businesses, and those involved in litigation matters.
Stacey earned her Bachelor of Science degree in Accounting from the University of Delaware and received the Accredited in Business Valuation and Certified in Financial Forensics designations from the American Institute of Certified Public Accountants (AICPA) and the Certified Valuation Analyst credential from the National Association of Certified Valuators and Analysts (NACVA). Stacey is past chair of the New Jersey Society of Certified Public Accountants' Cannabis Industry Group and Treasurer of the South Jersey Collaborative Divorce Professionals Group. She has served on numerous committees, including those of the AICPA, NACVA, NACVA – New Jersey, and New Jersey Society of Certified Public Accountants, as well as being a published author on topics related to valuation, economic damages, family law, and the cannabis industry. She is a contributor to the New Jersey Cannabis Insider.
As Vice President of Market Expansion, Stephanie Daley oversees all aspects of Wana Brands' growth efforts in both the United States and Canada. Daley has led Wana's expansion program from its headquarters in Colorado into 16 U.S. states, the U.S. territory of Puerto Rico and nine Canadian provinces and territories, with more markets expected. Daley oversaw Wana's extensive expansion in the midst of a global pandemic that shut down borders, leading to the launch of five new Wana markets during the height of pandemic lockdowns. She has worked extensively in various aspects of the industry, including cultivation, post cultivation and infused-product manufacturing. Before joining Wana Brands, she was Director of Post Cultivation at The Farm and National Retail Director at Rocky Mountain Hydroponics. She earned her master's degree in sociology at Humboldt State University and her bachelor's degree in criminal justice at DeSales University.
Sumer Thomas oversees regulatory operations at Canna Advisors and has worked with cannabis regulations across the United States. As a licensed attorney with over five years of experience helping to win licenses and launch legal cannabis businesses, Sumer brings a broad perspective on the national and international landscape of the cannabis industry and a critical eye toward solving businesses' complex problems. Sumer's expertise in the evolution of cannabis regulation is bolstered by her law degree from the University of Florida and has a background in tax consulting, administrative law, and business development. She is a member of the National Cannabis Industry Association's State Regulations Committee and the International Cannabis Bar Association. On a personal note, Sumer volunteers with Expunge Colorado and loves to hike in the mountains of Colorado with her dog, Sirius Blackner.
Striving to make the world smaller by making the party bigger; the brand experience is always the focus. With eight years of cannabis experience in the Colorado market, split between retail and wholesale sectors, I like to think that I bring a well-rounded perspective to the table. Developing and deploying visual merchandising strategies for multiple brands, as well as creating and facilitating every event and activation that each brand executes, my role evolves as the brands that I work with do.
Originally from Chagrin Falls, Ohio, I earned my bachelor's degree at Bowling Green State University in 2015. Less than a week after receiving my diploma, I moved to Colorado to start working in the cannabis industry. I have always known that being a part of building this industry was what I wanted to do, and to be able to do what I love everyday is a dream come true.
Bio Coming Soon
Valay is the Chief Financial Officer of C3 Industries, a leading high-growth, vertically integrated multi-state operator based in Ann Arbor, MI. As CFO of C3 Industries, Valay leads the company's finance, treasury, and accounting organizations, while overseeing the company's corporate development and investor relations functions. Valay brings over 14 years of strategic finance, mergers & acquisitions, and capital markets experience specializing in the sourcing, execution and management of investments across a range of highly regulated and consumer-oriented sectors. Prior to joining C3, Valay was a Partner at Apollo Global Management, where he led coverage efforts in the broader industrials sector for the Hybrid Value fund, executing a wide array of structured investments in companies like Cimpress, MFA Financial and WR Grace. While on Apollo's Private Equity team, Valay managed investments in AMC Theatres, Metals USA, Norwegian Cruise Line and Prestige Cruise Holdings. Valay also played an instrumental role in the formation of Venerable Holdings via the acquisition and carveout of Voya Financial's closed block variable annuity business. Prior to Apollo, Valay served as a generalist in investment banking at Moelis & Company, working across a range of M&A, capital markets, and restructuring transactions. Valay graduated summa cum laude from Claremont McKenna College with a B.A. in Mathematics and Economics and a concentration in Finance.
Bio Coming Soon