Speakers at MJ Unpacked Vegas #mju21
Dan was born in Ottawa, Ontario Canada on July 1, 1952 (Canada Day) to parents of mixed heritage - a French Canadian Roman Catholic mother and an English Canadian High Anglican father. Both worked as public servants for the Canadian Federal Government. His maternal grandfather was a career Royal Canadian Mounted Police Staff Sergeant. This stimulated in Dan a lifelong interest in First Responders. He majored in sociology studying criminology and deviant psychology at Carleton University for three undergraduate years without receiving a degree.
Writing college course papers on outlaw motorcycle gangs and Michigan Cosa Nostra families he held a summer position as a Clerk 5 with the Canadian Penitentiary Service in the Solicitor-General's office. There he composed a standard manual for the deployment of correctional personnel in emergency situations.
He worked for the Canadian Federal Department of Transport as an airport runway load-tester and at the Department of Public Works as a highway surveyor and flex-track/ATV assistant mechanic in the sub-Arctic. Dan also was employed by the Royal Mail Service as a contract driver of trucked bulk mail.
Dan moved full time to Toronto in 1972 to work for Ivan Reitman (Ghostbusters Director) at City-TV where he was employed as a game show and advertisement announcer.
In 1969 he had first performed on CBC network television as a writer/actor for producer Lorne Michaels in the Great Canadian Humour Test TV Summer Special.
Dan's performing career began at the Toronto branch of Chicago's Improv Theatre – The Second City. This was followed by his hiring by Lorne Michaels as a writer/performer for Saturday Night Live 1975-1979.
After SNL he performed in numerous feature films, over 150 roles.
Dan was awarded a Doctorate in Literature (Honoris Causa) from Carleton University in 1997 for recognition of his Saturday Night Live writing and for the nine produced screenplays on which he shares co-writing credits - LOVE AT FIRST SIGHT, THE BLUES BROTHERS, SPIES LIKE US, DRAGNET, GHOSTBUSTERS, GHOSTBUSTERS II, CONEHEADS, NOTHING BUT TROUBLE (VALKENVANIA), BLUES BROTHERS II.
Dan Aykroyd is a Grammy and an Oscar nominee. The Grammy nomination was for Best New Artist 1979 for the triple platinum selling BRIEFCASE FULL OF BLUES record album which he recorded with his then partner John Belushi. The Oscar nomination was for his performance as Best Supporting Actor in the Best Picture of 1989 - Driving Miss Daisy. The films with which Mr. Aykroyd has had principal associations have grossed close to one billion dollars worldwide. He was awarded an Emmy for his writing on the Saturday Night Live show starring Sissy Spacek.
In 2000, Dan was invested with the Order of Canada, a Vice-Regal decoration which is given to prominent citizens who "desire to make a better country."
Union affiliations since 1968 include the pioneering Letter Carriers Union of Canada and its successor the Canadian Union of Postal Workers; Association of Canadian Television and Radio Artists; Screen Actors Guild/American Federation of Television and Radio Artists; and the Writers Guild of America.
Dan is a subscribing benefactor to the American Society for Psychical Research and the Mutual U.F.O. Network.
He has also served as a sworn officer in the reserve unit in the City of Harahan, Louisiana Police Department (1997-2011) and as a sworn reserve deputy sheriff in Hinds Country MS serving under Sheriff Tyrone Lewis, the first African American to hold the office in that County.
Dan has trained at the United States Secret Service facility at Rowley, Maryland in multiple firearms handling and also has taken instruction at Bill Scott Racing in West Virginia. He has completed the Royal Canadian Mounted Police Regina Depot pursuit driving course in four minutes. [To qualify for certification a time of three and a half minutes is required so Dan says 'he has more practice to do.']
In 2007 Dan co-founded the Blue Line Foundation with former New Orleans Police veteran officer and twice elected Chief of Harahan City Police, Peter Dale, to assist rural, resource challenged, police departments in the Southern U.S. with training, equipment and programs promoting a more humane and tolerant approach to policing.
Dan has also served as a federally designated presiding Judge for the Canadian Immigration and Citizenship Committee administering the oath of citizenship to new citizens in 2002.
In 1983 he co-ventured as an investor with the co-founder of Hard Rock Cafe International, Mr. Isaac Tigrett to open U.S. outlets of this famous hospitality institution.
House of Blues Entertainment Inc. was subsequently founded in 1993 by Mr. Isaac Tigrett, Mr. Aykroyd and Mr. Laurence Bilzerian.
As Elwood Blues, Dan hosted the 25 year running House of Blues Radio Hour which was syndicated on 180 radio stations worldwide. House of Blues Entertainment was sold to Live Nation Inc. in 2006. Dan remains an active Founding Consultant to the enterprise.
House of Blues operates bars, restaurants and concert venues in Boston, Cleveland, Chicago, Las Vegas, Anaheim, San Diego, Houston, Dallas, New Orleans and Myrtle Beach.
He has an active concert schedule throughout North America performing with ™The Blues Brothers Formal Classic – No Imitation – All-Star Show Band and Revue – Starring The Legacy Multi-Platinum Selling Atlantic Recording Artist Brother Elwood Blues and The True Blood Brother Zurashaida Blues, Descendant of The Khans of Baluchistan and The Royal Kings Of Albania – Featuring Joe Sublett and Darryl Leonard – The Texacali Horns.™
From 2007 to 2018 Dan was the importing agent to Canada for Patron Tequila. He and his team developed it into the #1 luxury brand in its category across the country. Patron Spirits Inc. was recently sold to Bacardi Inc.
In December 2008, Dan entered the wine business in Canada through his investing and partnering with Toronto-based Diamond Estates Wines & Spirits Ltd. launching several wines bearing his name including the Dan Aykroyd Discovery Series and the Dan Aykroyd Signature Reserve VQA Vidal Icewine. The former was named Canadian Wine of the Year by the Wine Council of Canada.
The success of his spirit business in Canada prompted Dan to enter the U.S. marketplace in December 2008 with his Crystal Head Vodka which is produced in Newfoundland, Canada. CHV won the Double Gold Medal at the San Francisco World Spirit Competition. The multiple award winning vodka is renowned for being filtered through Herkimer Diamonds and contains no additives. Its distinctive skull-shaped glass bottle was designed by famed artist John Alexander and is made by the renowned Bruni Glass Company.
Other credits include "The Candidate," "Tammy, "Get on Up" as well as the HBO film "Behind the Candelabra." Aykroyd is also one of the Executive Producers of the 2016 Ghostbusters film produced by Ivan Reitman for Sony Pictures and Dan is a principal in 'Ghostco' with Ivan Reitman which is a contracting entity working to develop numerous properties under the Ghostbusters mark.
In 1983 Dan married Alexandria, Virginia-born actress and explorer Donna Lynn Dixon (Member Explorers Club/Fellow, Royal Canadian Geographic Society). Together they have three adult female children.
Jim Belushi is the founder of Belushi's Farm cannabis, where his sprawling and spiritual 93 acres along the Rogue River plays home to a range of offerings—from Belushi's Secret Stash, to The Blues Brothers, to Captain Jack's Gulzar Afghanica, a rare strain from the Hindu Kush region that became known in the '70s as "The Smell of SNL," and now GROWING BELUSHI, a series on Discovery. GROWING BELUSHI takes Discovery's audiences inside Jim's world and shows the incredible effort it takes to build a legal cannabis operation. Having suffered the loss of his brother John to an overdose and his own journey, learning and healing through cultivating cannabis, Jim's a passionate proponent of the plant's beneficial properties across a spectrum of uses. From enhancing joy and quality of life, mitigating trauma and managing pain, to a harm reduction approach and rebuttal of the opioid abuse epidemic, Jim advocates for patient rights and adult-use legalization while empowering craft farmers to thrive in economies of scale.
A seasoned Second City and Saturday Night Live alumni, Jim's starred in a selection of critically acclaimed movies ranging from Trading Places to Wonder Wheel, working with famed directors like Oliver Stone, Roman Polanski, David Lynch and Michael Mann. He's also served as an executive producer, music composer, director, book author, and Broadway star. His own television show, According to Jim, aired for 182 episodes during eight seasons with the family favorite launching into off-net syndication. Along with Larry Joe Campbell and other talented Second City alum, Jim Belushi and the Board of Comedy perform improv sketch comedy at colleges, clubs, performing arts centers and venues nationwide. And, together with Dan Aykroyd, Jim tours the globe as Brother Zee of the iconic Blues Brothers. Additionally, Jim headlines his own music group The Sacred Hearts, which is the official house band for the House of Blues brand of venues.
With 42 years in the public eye and Jim's professional career further inspired by the beauty and healing power of cannabis, Jim's actively engaged in several projects benefiting the region around Belushi's Farm and beyond. In Medford, Jim is helping reconstruct the historic Holly Theater to bring the 1930s Spanish Colonial movie palace back to life as Southern Oregon's largest indoor concert venue. In Eagle Point, Jim is assisting with the reconstruction of The Butte Creek Mill, destroyed in a 2016 electrical fire, to preserve its heritage, build community, and improve the environment. And where Jim looks to have the most profound impact, he's working vigorously with scientists and the Oregon Liquor and Cannabis Commission and Portland City Council to create an opioid trade program where Veterans, the infirmed, downtrodden and addicted can have a place for healing for low to no cost. Additionally, Jim's on the board of the Last Prisoner Project, a coalition of cannabis industry leaders, executives and artists dedicated to bringing restorative justice to the cannabis industry.
In the words of Dan Aykroyd, "If John had been a pothead, he'd still be alive today."
Christie Hefner is a seasoned professional with expertise in strategy, brand building and managing in disruptive times. She served as Chairman, CEO of Playboy Enterprises for twenty years, making her the longest serving female CEO of a publicly traded company. She was widely credited with developing and leading the execution of strategies that repositioned the company from its legacy domestic magazine business to a global, multi-media, brand driven company. She extended its magazine franchise to twenty-five localized foreign editions, and developed the company's profitable pay television business---the first time a magazine successfully leveraged its brand into a television network. In 1994 she launched Playboy.com, the first national magazine to launch a website, and built a profitable, multi-revenue stream digital business that included e-commerce, advertising, premium content and gaming. She repositioned the Playboy brand and leveraged it via licensing, building a $1 billion business, 80% of the sales to women. She was named to the Fortune Most Powerful Women in the World list.
She went on to work with Canyon Ranch, developing and heading up a new entity to leverage their brand and content. And she now works with a number of companies, as either a director or strategic advisor, helping them drive growth and differentiate themselves. These include Belushi's Farm, which cultivates high quality cannabis crops and products and Fyllo, a leading innovator in data, media and compliance solutions for highly regulated industries.
She is also Chairman of the Hugh M. Hefner Foundation which presents the HMH First Amendment Awards and partners with organizations to protect civil rights and civil liberties, including ending the war on drugs.
She has been featured on "60 Minutes," appeared a number of times on "Squawk Box" and "Morning Joe," and received numerous awards.
Seun Adedeji is the CEO and Founder of Elev8 Cannabis, a national dispensary chain he founded in 2017 when he was 23. Today, at age 27, Seun is remarkably the youngest dispensary owner in the country, with multi-state licenses and locations. He is also the youngest Black dispensary owner in the country. His tenacious spirit is partly responsible for helping him withstand the arduous task of obtaining state licenses. But, it is also his business acumen that has ultimately enabled him to successfully move from the streets of his youth into the boardroom of cannabis business ownership.
Ryan Brown is CEO of Groundworks Industries, the largest vertically integrated cannabis company in Oregon and parent company of industry shaping cannabis brands Serra, Electric Lettuce, Pruf Cultivar and Farma. Currently operating 26 retail locations in Oregon and recent expansion into California, Groundworks Industries is on a mission to bring wonder, wellness and fun through the best cannabis experiences in the industry. Previously, Ryan was CEO for Native Roots Cannabis Co. and Garden Variety. Ryan first joined the cannabis industry in 2016 at Native Roots Cannabis Co. as Chief Retail Officer and took the reins of the organization leadership as CEO in 2017. During Ryan's tenure Native Roots grew from 13 to 20 retail locations, became the first licensed US retailer in the Canadian marketplace with its Garden Variety retail brand, developed a CBD retail concept in Native Roots Wellness and built out a team and strategy to significantly grow the manufactured product portfolio. Prior to joining, Ryan was a manager for RevGen Partners leading the education practice charged with business development and delivery of products.
Raised in Golden, CO, Ryan graduated from the University of Denver with an MBA and a degree in Philosophy and Digital Media. During his time as a graduate student he also started and ran his own web design firm. He has both his Project Management Professional (PMP) and Six Sigma certifications.
Javan has 30 years' experience leading global consumer products brands including Tory Burch, Coach, Rockport, Donald Pliner and Joan & David. He has crafted complex global strategies, leading teams in all corporate functions through transformation and high growth. Javan has focused on every area of brand leadership including corporate and financial strategy, retail, wholesale, e-commerce, marketing, product development, production and distribution. He also spent several years at Merrill Lynch in their Investment Banking division focusing on retail/wholesale clients.
Javan sees tremendous synergies between traditional consumer products brands and the cannabis industry. The learnings from brand management, supply chain, product lifecycle, consumer behavior and financial engineering correlate directly between the two industries, especially as the cannabis industry grows and becomes more mainstream.
He is keenly focused on consumer behavior across the product and brand lifecycle and how behavioral analysis can guide product strategy. Understanding product/brand positioning and consumer connection to the business are critical to financial and strategic success.
Javan is currently an operating partner at Overton Capital and an Advisor in the consulting firm Skip Intro Advisors. He is a graduate of Harvard College and Harvard Business School.
Annie Davis is VP of Marketing for Flow Cannabis Co, overseeing a house of brands, including Flow Kana, Roots and Caldera. A marketing leader and business strategist, Annie has a lifelong passion for social and environmental impact.
Prior to joining Flow Cannabis Co, Annie served as VP Marketing & Sales for Care By Design (a CannaCraft brand), a pioneer in cannabinoid wellness. Through her strategy consultancy, Growing Impact, she has helped numerous California cannabis brands across marketing, business development, and sales strategy.
Annie honed her marketing expertise managing CPG brands at the Clorox Company, later leading trade marketing for Solyndra, a manufacturer of solar panels. She built and led the first marketing teams at Amyris - a biotechnology innovator, Couchsurfing.com - the world's largest online travel community, and World Centric - a manufacturer of sustainable food packaging.
Annie holds at BA in Political Science from Yale University and an MBA from Harvard Business School, where she co-founded the HBS Green Business Alumni Association. A Massachusetts native, she moved to California in 2007 and now lives in Sonoma County, CA with her husband Scott and two children, Jackson and Miley.
Steve DeAngelo is a globally recognized cannabis leader who was dubbed "the father of the
legal industry" by former Speaker of the California Assembly Willie Brown. As a lifelong activist,
author, educator, investor, and entrepreneur, he has spent more than four decades on the front
lines of the cannabis reform movement. His most notable business achievements include
co-founding Harborside-one of the first six dispensaries licensed In the United States-now a
publicly-traded company on the Canadian Securities Exchange, with five dispensary locations in
California including one of the first to feature a drive-thru; Steep Hill Laboratory, the first
cannabis analytics company; and Arcview Group, the first dedicated cannabis investment
network.
Steve is the author of The Cannabis Manifesto and an originator of the wellness approach to
understanding cannabis. He played a key role in the passage of Initiative 59, Washington DC's
medical cannabis law; the passage of Prop 64, California's adult-use law; and successfully
defended multiple legal attempts by US federal authorities to shutter the doors of Harborside.
His media projects include the starring role in Weed Wars, the first cannabis-oriented reality TV
show, produced by the Discovery Channel in 2011; a new online TV show, Ask Steve DeAngelo,
available on Green-Flower.com; and extensive appearances on most major media outlets
including CNN, FOX, MSNBC, CNBC, and The New York Times.
Steve is the recipient of the 2015 High Times Lester Grinspoon High Times Lifetime
Achievement Award and was named one of the most influential people and "gatekeeper of the
industry" in 2015 by the International Business Times. In 2016 he was named one of the seven
"Most Powerful People" in America's cannabis industry by Fortune. Most recently, he was
honored with the Peter Tosh Equal Rights Award and inducted into the Marijuana Business Daily
Hall of Fame.
Steve believes that an ethical and politically engaged industry will be the most powerful force in
spreading cannabis reform to every corner of the planet. As Founder of the Last Prisoner
Project (2019), he will not stop until the last cannabis prisoner is free. As host of the Radio Free
Cannabis podcast-launched in 2020, his role as an activist seeking global unity for equal justice,
advocating for human rights around the world, for cannabis legalization across planet earth, and
the end of criminalizing medicinal plants worldwide, continues.
Chris Emerson, Ph.D. is the founder and CEO of LEVEL—a science-driven cannabis company on the cutting edge of cannabinoid research and innovation. He is passionate about guiding humans through the journey that is cannabis.
Founded in 2015, LEVEL is the coalescence of Chris' passion for small molecule chemistry, pharmacology, and plant medicine. As a cannabinoid company, LEVEL focuses on creating targeted effects for consumers using established and emergent cannabinoids through consistent, standardized formulations and delivery methods.
LEVEL is the culmination of years of training, testing, failing (including two previous attempts at launching different cannabis ventures), dogged persistence, and relentless pursuit of a vision that was 20 years in the making.
Chris is a veteran of the US armed forces, having proudly served in the US Navy as a Chinese Interpreter.
Chimaobi ("Chima") Enyia is the Executive Vice President of SEED. In May 2019, Cresco Labs created the Social Equity & Educational Development initiative (SEED) to address the absence of people, businesses and communities disproportionately impacted by the War on Drugs in the cannabis industry. Mr. Enyia is responsible for shaping and driving SEED's organizational vision and strategy focused on restorative justice, community business incubator and education and workforce development programming. SEED's ongoing efforts include but are not limited to: justice-oriented partnerships, expungement events, lobbying to change the nation's drug laws, providing financial and legal resources to jumpstart cannabis businesses and establishing college and university partnerships to develop curriculum and host workshops focused on educating and preparing students for careers in cannabis. In addition, he collaborates with organizational leadership to spearhead diversity, equity and inclusion initiatives throughout all Cresco functions.
Previously, Mr. Enyia served as the Executive Director of the Illinois Liquor Control Commission ("ILCC"). In this role, he created and drove the organizational vision, strategy and policy for all ILCC operations, such as licensing, legal, enforcement, industry education and legislative affairs. In addition, he partnered with the ILCC's board of directors to champion diversity, equity and inclusion efforts.
Mr. Enyia graduated from Lewis University with bachelor's degrees in Philosophy and Political Science. He received a Senior Executives in State and Local Government certificate from Harvard Kennedy School.
Bob Eschino is a Co-Founder and President of Medically Correct LLC, whose trusted brand incredibles is known for having the most consistent and award winning infused products in the cannabis industry. Bob is responsible for the company's sales, marketing and national expansion. As a founding member of the Edibles Council through Cannabis Business Alliance, the Colorado Cannabis Chamber of Commerce and the Colorado Cannabis Manufacturers Association, Bob has helped shape the next wave of rules and regulations for the cannabis industry at a state and federal level. Medically Correct LLC prides itself on helping educate the public about responsible edible consumption and the emerging cannabis industry.
Suzan "Semii" Gebreyonas holds skills and experience in Brand Communications & Strategy, Event Activations, A&R and Marketing, just to name a few. Her unique background working in the entertainment industry and expanding into the cannabis industry has allowed her to thrive in her newest endeavor as the Brand Manager of Monogram & the Roc Nation Partnership at The Parent Company. Throughout her years she's focused on creating innovative strategies / experiences to impact as many people as possible. In 2021, she was Awarded Best Marketing Director of the Las Vegas Cannabis Awards. She is also founder of event-series, FACE2FACE, a safe space that is curated specifically to cultivate partnerships, and gather influential tastemakers in entrepreneurship, entertainment, social media & lifestyle.
Danny has been involved in the Denver startup scene for more than a decade. As part of the founding team of Levels Beyond, he was responsible for launching a digital video platform that powered Amazon Studios, Red Bull Media, and Disney. Danny loves the growth stages of startups and juggling the necessary product and operations responsibilities to keep an organization running lean as it establishes product/market fit. Danny has achieved success growing startups through strategic partnerships and is bringing that approach to ZolTrain.
Since the launch of ZolTrain two years ago, Danny has worked with over 20 cannabis brands to develop product education in an engaging platform for dispensaries and consumers alike.
Leading the Vertosa team, Harold combines his specific knowledge in emulsion chemistry with his passion for cannabis science in the rapidly growing cannabis industry. Developing nano and micro emulsions his entire career, Harold holds a Ph.D in Surface Chemistry from New York University and is the inventor of 4 patents in emulsion chemistry. Prior to founding Vertosa, Harold was the senior emulsion scientist at Bio-Rad Laboratories. He led a team of chemists to design and produce emulsification oil for the digital droplet PCR (ddPCR) system. ddPCR is a revolutionary tool for personal medicine, early cancer detection and COVID test. The system has been deployed to thousands of universities and hospitals across 90 countries.
As the CSO of Vertosa, Harold spearheads the company's development of industry-leading and customized active ingredients for infused products, offering pre-suspended aqueous solutions to create incredibly homogeneous and stable products.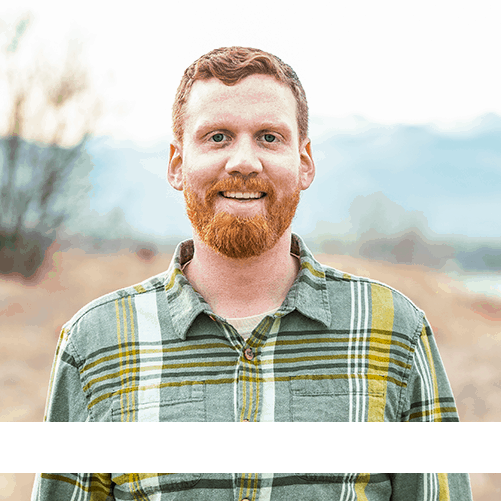 Mike Hennesy is the Director of Innovation at Wana Brands where he oversees their research and development program, new product design, educational training content and growing partnerships with new cannabis technologies. Hennesy led the team in creating Wana's new Quick line of gummies and tinctures that use innovative encapsulation techniques to increase the bioavailability of cannabinoids that bypass liver metabolism and take effect quickly. He developed Wana's online interactive training program for budtenders and employees that covers the science of the endocannabinoid system and directed the development of Wana's vape line, including the line's unique proprietary terpene blends. Hennesy previously managed Wana's sales team of seven where the quickly growing business proved demanding but rewarding as his team expanded Wana's shelf presence in the vast majority of Colorado's dispensaries with a three-year growth rate of 269%. Hennesy is currently enrolled in a Master Program for Cannabis Science and Therapeutics at The University of Maryland's School of Pharmacy and he has a bachelor's degree in Environmental Science and Technology from The University of Maryland.
Hennesy's two primary passions as an outdoor enthusiast and believer in cannabis brought him to Colorado in 2013, when he proceeded to enter the fast-paced and quickly growing marijuana industry as an independent contractor. He was the Vice President of the ENST society and an active member of the Washington DC chapters of NORML and Students for Sensible Drug Policy (SSDP). Hennesy brings a diverse background to the industry as a certified Rescue Diver, Eagle Scout, and outdoorsman. When not working he still finds time for camping, hiking, and snowboarding in the mountains around Boulder, Colorado.
Marty Higgins is the founder and CEO of San Francisco's Urbana dispensaries that opened in 2016 with the industry's first open retail format and luxury on-site consumption lounges. These Urbana features game-changed the cannabis customer experience and remain best-in-class innovations in retail design. Higgins is a highly-regarded authority on dispensary development and advises investors and entrepreneurs on best practices in cannabis retail science. His passion for service and community extends beyond the Urbana brand to twenty years of nonprofit leadership.
Visionary leader Jesce Horton is Chief Executive Officer at LOWD, an award-winning cannabis company that embodies the art of urban craft cultivation. Headquartered in Portland, Oregon, LOWD exists effortlessly at the intersection of urban culture and epic nature unique to the city and the Pacific Northwest. An engineer by education, energy management and automation expert through certification, and horticulturist by passion (plus plenty of time in Amsterdam), Jesce founded LOWD after experiencing successes in medical cannabis cultivation, where he began growing medical cannabis in his home for two elderly patients who were suffering with cancer, pain and insomnia. Jesce then co-founded the Minority Cannabis Business Association (MCBA), the first and largest non-profit organization developed to create equal access and economic empowerment for cannabis businesses, their patients, and the communities most affected by the war on drugs. In 2016, Jesce was appointed by Oregon Governor Kate Brown to the Task Force for Cannabis Environmental Best Practice and continues this work today through the Resource Innovation Institute (RII), an organization building the central platform for creating energy efficiency solutions and standards for the global cannabis industry — Jesce is on the board of directors and has served as chairman at RII. Jesce's on the board of directors for the Oregon Cannabis Association and he's an advisory board member at Marijuana Business Daily and Ben's Best, the new venture by Ben Cohen of Ben & Jerry's fame aimed at funding Black-owned cannabis companies and further supporting the Colorado Criminal Justice Reform Coalition and Last Prisoner Project. Jesce's also served on numerous federal, state and local cannabis regulatory advisory committees to help shape the legal cannabis markets in both Oregon and California. Along with his wife Jeannette Ward Horton, also a cannabis industry pioneer, Jesce and Jeannette founded the non-profit organization Nu Leaf Project, a historic initiative financially seeded in-part by the City of Portland since 2019. Nu Leaf Project delivers grants, loans, educational resources, job matching assistance and entrepreneurial services to cannabis business owners and career hopefuls.
Casey Houlihan serves as the Executive Director of the Oregon Retailers of Cannabis Association [ORCA], a statewide trade association of over five hundred cannabis businesses that share a goal of creating a vibrant and thriving retail cannabis market.
He has been actively involved in developing rules, laws, and regulations in Oregon for over a decade - both in cannabis, and other arenas of public policy. He led the statewide field campaign for Measure 91 with New Approach Oregon in 2014, and helped to qualify the measure for the ballot earlier that same year. He has worked as a labor organizer, a legislative assistant in the Oregon Legislature, Deputy Communications Director for two Eugene-area state representatives, a business development professional for a leading cannabis industry market research and data analytics firm, served on the Advance Team of the Bernie Sanders for President campaign in 2016 and 2020, and has worked on political campaigns of all shapes and sizes in all corners of the map.
Rabbi James Kahn is the Executive Director of Liberty Cannabis Cares (LCC), the social impact and corporate responsibility team at Holistic Industries (currently, the largest privately held cannabis company in the US). James joined Holistic in 2017, opening the Company's first retail dispensary, Liberty Cannabis, in Rockville, MD. He then served as National Director of Community Outreach, creating Holistic's corporate responsibility platform, Liberty Cannabis Cares (LCC) around 4 central pillars: social equity (repairing damage caused by the War on Drugs), diversity, education, and community service/philanthropy. As Executive Director, James works to integrate the mission of Liberty Cannabis Cares into every aspect of Holistic's business and through each brand. A passionate cannabis advocate and educator, James got his start in cannabis in 2011, when his family opened Takoma Wellness Center – DC's first medical cannabis dispensary. An ordained rabbi, James has served in a range of positions, including, Senior Jewish Educator at the University of Maryland Hillel, Director of Chaplaincy at JSSA (a large social service agency serving the DMV), Rabbinic Director for DC's Hebrew Free Burial Society and the Washington Board of Rabbis. You can find him on Instagram @rabbikahnabis.
Douglas Kelly is a Chicago Native, and an advocate for Cannabis equity and justice. As Executive Director of the Cannabis Equity IL Coalition, Douglas is dedicated to ensuring that Cannabis legalization in Illinois brings justice, repair, and opportunities to the communities most harmed by the war on drugs.
A native of the Englewood neighborhood of Chicago, Douglas has acquired vast knowledge and experience in his 34 years of work in the Chicagoland area. He excelled for 20 years in the manufacturing industry with Vulcanium Corp, starting as a temporary worker and advancing all the way to Plant Manager over his 20 years of service. Douglas worked as a Real Estate agent at Coldwell Banker for five years, where he was honored as the 'Rookie Of The Year' for having achieved the highest in sales and transactions in his first year. Douglas has vast management experience, working for 10 years at the Target Corporation as a Senior Team Leader. In this role, Douglas was responsible for the operations of the store, implementing effective logistics processes, training new members leadership as they came on board, and more.
As the Executive Director of the Cannabis Equity IL Coalition, he works with Coalition members and community partners to advance equity and justice throughout the implementation of legalization. Douglas connects with community leaders and elected officials in sharing effective solutions to meet the Coalition's goals, including expanding Black and Brown business ownership in cannabis, reinvesting in the most impacted communities, expanding opportunities for people who are formerly incarcerated, and much more. Douglas was instrumental in developing and negotiating the nation's first ever Community Benefits Agreement in the cannabis industry. Contact me at [email protected]
Senior Level Executive – Gary Little has over 20 years of experience in real estate, financial services, insurance, broadcasting, and cannabis. Gary's extensive work history includes experience in creating new businesses and implementing high-impact solutions for small, middle-market and large public companies. As a business executive, Gary worked internationally as an advisor and subject matter expert in the consumer finance industry. Currently, Gary serves as consultant and general manager within the cannabis industry. His experience includes employment within some of the world's most recognizable companies. Gary has served as a senior level executive for the past 10 years.
Throughout Gary's career, he has launched key business ventures and built specialized servicing practices from the ground up, locally and globally. He has delivered operational efficiencies in organizations saving millions of dollars in operational expense.
Gary's prior occupation involved managing a division of a 4B publicly traded real state company with responsibilities that included $22M P&L and a team of 310 supporting 764 U.S. field locations and 51,000 sales associates. His business-critical initiatives covered providing process expertise and vision, driving process optimization, identifying and implementing business tools and technologies, overseeing workforce planning, and managing facilities, vendors, and contracts.
As the founder and CEO of ColaGroup LLC, Gary makes use of his business, financial, technical and marketing experience to help socially and economically impacted black and brown individuals, and community members improve their financial acumen, business knowledge and access to wealth. In addition to this, his responsibilities include community outreach, cannabis education and job access and advancement to individuals affected by the criminalization of cannabis. ColaGroup was instrumental in getting the first of its kind, locally and nationally, Community Benefits Agreement, signed with CEIC (Cannabis Equity Illinois Coalition) and Nature's Care Dispensary, where he manages. Within this agreement and through his operational duties there, Gary focuses on creating a socially inclusive work environment and has hired a workforce BIPOC (Black and Indigenous People of Color) that is greater than 75%. His goals include creating access to wealth and education through cannabis knowledge, implementing a living wage, and creating additional opportunities for growth within dispensary/cultivation operations as well as ancillary businesses.
Gary earned his undergraduate degree from DeVry University and obtained his EMBA from the Kellogg School of Management at Northwestern Northwestern University.
Layke Martin is the Executive Director of the Nevada Dispensary Association, which is the state's largest cannabis industry association, representing dispensaries, cultivators, production facilities, and distributors. Layke coordinates the NDA's legislative and policy agendas, educational programming, community outreach, and member services. Layke is an attorney, professor and native Nevadan, and an alumna of UNLV and the Boston University School of Law. Prior to joining the NDA, she was the Assistant Dean for External Relations at the UNLV William S. Boyd School of Law for nearly a decade. In addition to her role as the Executive Director of the NDA, Layke is a part-time faculty member at UNLV's School of Public Policy and Leadership.
Mr. Mendola has nearly 20 years of experience as a public and private equity investor and has been an active investor in the cannabis industry. Prior to joining Ayr, he was the Founder and Portfolio Manager of Pacific Grove Capital, a hedge fund focused primarily on investments in consumer, cannabis, technology and payments. Pacific Grove was named the best new hedge fund by Hedge Funds Review in 2015 and Jamie received accolades from Institutional Investor as a Hedge Fund Rising Star.
Prior to founding Pacific Grove in 2014, Jamie was a Partner at Scout Capital, a Principal at Watershed Asset Management, an Analyst at JLL Partners and an Analyst at J.P. Morgan. He received his MBA from the Stanford Graduate School of Business and B.S. in Management from Binghamton University.
Peggy Moore is the majority owner and Chief Executive Officer of Love's Oven, LLC, a medical and retail marijuana-infused products manufacturer located in Denver, CO with distribution to 400+ locations throughout the state. She also serves as the Board Chair for the Colorado Cannabis Manufacturers Association and participates in various State and Local industry workgroups.
Love's Oven was founded in 2009 and Peggy joined the team as an investor/advisor in 2011. In May of 2014 Peggy retired after 33 years from an illustrious career in the highly regulated health insurance industry with United Health Group where she held two primary positions - one as Director of Operations where she led post-merger/acquisition operational integration projects for the past 15 years and also managed claim and customer service operations for the first 17 years of her career.
One accomplishment in the cannabis industry that Peggy is most proud of is being one of the first manufacturers in the industry to build the Love's Oven infused products manufacturing facility in Colorado to full FDA compliance ahead of Federal regulation.
Kelly Nielsen is the Vice President of Insights and Analytics with BDSA, the premiere market research firm serving the global cannabinoid industry. She leads the Insights and Analytics team and engages with clients to generate insights from a vast quantity of data to make informed business decisions and drive results.
Prior to joining BDSA, Kelly spent 13 years at The Nielsen Company within the BASES Innovation division. She brings with her experience partnering with alcohol beverage, consumer package goods, and cannabis manufacturers to improve innovation outcomes. At BASES, her most recent role was lead efforts to bring innovation insights specifically to the alcohol beverage and cannabis industries.
In her current role, Kelly prides herself in making data come to life with storytelling and actionable insights to help clients drive success in the cannabis market. Together with her team, she works with manufacturers, retailers, and investors to deliver unmatched insights and analytics to drive their businesses forward.
Vince is the CEO & Co-Founder of Nabis, the leading distributor of cannabis products in California, supplying a quarter billion dollars worth of products per year to nearly 100% of the state's dispensaries. With expertise forged at Microsoft and in his prior company later sold to Amazon, Vince is a world-class technologist and entrepreneur who has turned his focus to accelerating cannabis industry growth operationally and compliantly. Vince's prowess in technology, finance and data analysis have made him an invaluable partner to top-tier cannabis brands across the state of California, where he has helped more than 100 brands launch and scale. Through his leadership, Nabis, a Y Combinator-backed company, is poised to become the largest national distributor of cannabis products.
Vince, a 2021 Forbes 30 Under 30 executive, currently holds a position as a Board Director of the Cannabis Distribution Association (CDA) to help shape regulations for the betterment of the cannabis supply chain. He graduated from the University of Virginia with degrees in Computer Science, Economics and Statistics.
Dre brings over three decades of advertising, entertainment, and technology experience to his role as Chief Creative Director. Before joining Jushi, Dre served as Creative Director and Head of Content for Idean, a leading global design agency, and was instrumental in building out Idean's US footprint with key clients such as IBM, HP, Rolls Royce and Ericsson. Dre is also known for his photography and has worked with Pelé, Iggy Pop, Josh Homme, Dave Grohl, Lenny Kravitz, Pierre Cardin to name a few. In 2015 he released the award winning book, "Lucha: A Tribute", a unique journey into the fascinating world of famous Mexican Luchadores. In 2017, the feature documentary "American Valhalla" was released in cinemas around the world. Neumann co-directed the film with Queens of the Stone Age lead, Josh Homme, to tell the story of 2 creatives, Iggy Pop and Josh Homme.
Dennis O'Malley has served as Chief Operating Officer of The Parent Company and President of Caliva since January 2021. Dennis was previously the CEO of Caliva, where he led a 10x increase in revenue over the course of three years. Before joining Caliva in 2017, Mr. O'Malley was CEO of ReadyPulse Inc., a venture backed software company that enabled lifestyle brands like Nike, Adidas, The North Face, Red Bull, Reebok, to leverage ambassador marketing programs, from April 2012 to April 2016. The company was sold in April 2016. Mr. O'Malley holds multiple technology patents as well as an MBA from Santa Clara University.
Peter Rosenberg is an independent financial advisor to companies in the cannabis industry. He was formerly Head of M&A at Viridian Capital Advisors, a boutique investment bank focused on research, corporate finance and mergers and acquisitions for cannabis companies. Previously, Peter was a Partner at Merida Capital Partners, a private equity firm which invests exclusively in cannabis and hemp companies. Peter has extensive business development, investment, capital raising and M&A transaction execution, and portfolio management expertise in the cannabis sector as well as a vast network of industry relationships. His specific areas of expertise include capital raising, mergers and acquisitions, and vertical knowledge in the packaged consumer goods and services, distribution and specialty retail sectors.
Before joining Merida, Mr. Rosenberg had 35 years of experience in the financial services industry and has held senior level positions in leveraged finance, investment banking, private equity, commercial banking and public securities asset management. Mr. Rosenberg worked previously as a Managing Director for Duff & Phelps, Wells Fargo Securities, Barrington Associates, and Salomon Brothers. Prior to his investment banking career, Mr. Rosenberg was a partner at BLUM Capital, a San Francisco based hedge fund, an Associate for Comman, Howard & Flamen and a commercial banking marketing and credit officer for Security Pacific Bank and Manufacturers Hanover Bank. Mr. Rosenberg graduated magna cum laude from the University of Colorado with a B.S. degree in Business and Administration. He holds active Series 7, 63 and 24 FINRA securities licenses. Mr. Rosenberg also served on the Board of Directors of GrowGeneration, a publicly traded specialty retail chain selling cannabis cultivation equipment and supplies to commercial cannabis growers.
Mark Russ is President of the West Region and oversees all Curaleaf brand operations, including marketing, distribution and sales across Arizona, California, Colorado, Nevada, Oregon and Utah. Mr. Russ manages 13 Curaleaf owned dispensaries in addition to the company's Select brand, which is available in over 2,000 wholesale accounts
nationwide.
Mr. Russ is a veteran sales executive with extensive experience in the cannabis and beverage space. He joins Curaleaf from Lowell Farms, a vertically integrated cannabis operator, where he served as Vice President of Sales.
Prior to entering the cannabis industry, Mr. Russ was the Vice President and General Sales Manager of the West Region at Constellation Brands and the Executive Vice President & General Manager for the West Business Unit at Red Bull North America.
Mr. Russ started his career in the wine and spirits industry, where he served as a
Region Director for Pernod Ricard and spent 12 years at Diageo, where his roles
included General Sales Manager for the Northeast region as well as National Director
of Strategic Accounts.
Mr. Russ is a life-long Californian and holds a BS in Business Administration from San
Francisco State University.
Is it possible for someone to know you better than you know yourself? If you answered NO, then you have never met Michael Spremulli!
Michael is a corporate personality profiler, but his clients often call him a mind reader. For over 20 years he has helped organizations across the country, both large and small, predict the future success of job applicants to ensure they hire only "A" players. Throughout his career Michael has assessed over 50,000 candidates. It's safe to say that he knows how people think, relate, and behave. Spremulli is able to predict, with pin-point accuracy, the probability of an applicant being successful in the position they are being considered for. When clients ignore his advice (yes – this sometimes happens) they regret it, because a hiring disaster often occurs. Michael has helped hundreds of companies save tens-of-millions of dollars by avoiding costly hiring mistakes at all levels within an organization. He is excited to bring his experience and expertise to the cannabis space to help you take the headaches out of your hiring process.
Michael's no-nonsense, humorous, and occasionally irreverent approach to speaking and consulting consistently focuses on one goal – helping you take the guesswork out of hiring top performers.
Gregg Steinberg is Chief Executive Officer of Belushi's Farm where he oversees operations, partnership, and licensing activities for the company's portfolio of brands consisting of The Blues Brothers, Chasing Magic (Jim's Secret Stash), Captain Jack's ("The Smell of SNL"), and Good Ugly Weed. Gregg was a participant in the healthcare technology boom in the late 1990s and early 2000s where he served as an early investor in and advisor to The Quantum Group, a health services MSO and cloud EMR platform, seeing the company through its IPO in 2007, joining it's board, and taking on an acting C-Suite position from 2011 to 2013. He remains an active advisor to the company. Gregg is also a founder and board member of Greenway DNA, a comprehensive personalized DNA testing solutions provider that provides individuals exact THC and CBD dosing recommendations based on how their genetic makeup can affect their response to specific cannabis products. In 2009, Gregg founded Charlemagne Global Advisory (CGA) a strategy and operations advisory firm for both for profit and not for profit entities. Projects and initiatives of CGA circle the incubation and acceleration of early and development stage start-up ventures as well as more mature enterprises in various industries including clean and green tech, healthcare, CPG, professional services, technology, cloud-based apps, startup / early-stage incubators, and educational endeavors. Prior to CGA, Gregg was CEO of a consortium of professional services companies that were listed twice in the top 10 by INC. Magazine's INC. 500 (1996 & 1997). Gregg is an immediate past member of the Board of Directors of The ArcView Group and a current board advisor and immediate past founding CEO of Growcentia. He is also Vice-Chairman of the Board for OXIO Health. In varying board / advisory capacities Gregg is an advisor to Hemp Africa, Burn1, Happi, Hempower Nutrition, Veggiez, Cloud Creamery, Hy-Breed, the Simon School Venture Fund (Simon School of Business, University of Rochester), Kahal Study Abroad (Chicago), and The Touchstones Discussion (Annapolis).
Sara Stewart is a hospitality and entertainment industry professional with 15 years of experience in some of the country's most lucrative and successful establishments, including TAO Los Angeles and Hyde Sunset. She spent five years working in LA's prominent nightlife scene managing celebrity guest lists and front door services for major events including the Golden Globes, American Music Awards, Kanye West's Album Release Party, Drake's Birthday Party, Astroworld, and more. Sara was soon brought in to help open and manage America's first Cannabis Cafe (formerly known as Lowell Cafe). As an avid consumer and an advocate for the canna-curious, Sara saw this as an opportunity to bridge the gap between gracious hospitality standards and the cannabis space. She has since founded The Highspitality Group, an operations consulting firm focused on building the nascent, but growing cannabis consumption lounge industry. With clients ranging from hospitality companies to large MSO's, Sara is instilling high standards necessary for a compliant cannabis consumption lounge operations alongside food and beverage programs.
Joseph Sullivan, an experienced operator with 24 years in the Northern California Cannabis industry, is the Head Buyer & Director of Procurement for Mercy Wellness of Cotati and Santa Rosa.
Tucked in the hills of Sonoma County, Mercy Wellness opened its doors 11 years ago. Once Joe took the reins as Head Buyer in 2015, he focused on integrating the recreational farming community and expanding the genetic diversity of Mercy's flower lineup, helping establish Mercy Wellness as a legacy operator in Northern California and keeping them at the forefront of the never ending pheno-hunt. With an early recognition for the importance of terpene analysis, he helped spotlight the significance of a strain's full cannabinoid profile and curated Mercy's 4,000+ offerings to encompass the full spectrum of cannabis' healing powers.
In 2018, Joe Sullivan helped Mercy Wellness launch a cannabis radio talk show "Canna Help You", bringing together industry leaders to discuss the dynamics of the industry and the efficacy of cannabis products for the residents of Sonoma County. With a goal to always raise the awareness of those around him, Joe is an invaluable member of the local community and the cannabis industry as a whole.
In addition to his duties at Mercy Wellness, Joe is an esteemed judge with the Emerald Cup Flower division. In their words, "The Emerald Cup prides itself in bringing together experts and educators in the cannabis industry to our fellow farmers, patients, and patrons each year." To see the most esteemed cannabis judging event shift to the importance of terpene profiles as its primary category definer brings the biggest smile to Joe's face - a smile that anybody who knows him looks forward to.
An accomplished and results-oriented business executive, Ms. Taylor offers extensive domestic and international strategic marketing and business development experience from a cadre of major corporations, including NFL, Sears, United Airlines, Turner Broadcasting, BET, Hewlett-Packard, Coca-Cola, McDonald's Corporation and, many other corporations.
With a demonstrated track record of building brands, crafting strategic initiatives, and leading new business launches to fruition, Ms. Taylor utilizes a comprehensive 360-degree analytical approach to business development. She leverages her corporate and entrepreneurial experiences along with partnership development skills to grow revenue/ market share for client opportunities.
Philanthropic in nature, Pamela has lent her assistance to several not-for-profit organizations to champion their annual fund-raising campaigns. Leading the charge, Pamela has conceptualized and executed many citywide funding initiates, raising thousands of dollars for disadvantaged groups. Ms. Taylor has over three decades of commitment and experience with Alpha Kappa Alpha Sorority, Inc., Chicago Urban League, Bethel New Life Entrepreneur Coaching program, Cannabis Equity Illinois Coalition, and Chicago Norml.
Jenn Tramaglino served as Chief of Staff and Partner, at The Light Group & Clique Hospitality, respectively during 2004-2015. During her time working with these world-renowned food and beverage companies; she developed marketed and operated nightclubs, bars, pools and restaurants for MGM Resorts, Morgans Hotel Group and Station Casinos.
Upon returning from an extended stay living in Amsterdam in 2016, Jenn T. joined the team at national cannabis media powerhouse, DOPE Magazine, to launch their footprint in the Nevada Market.
With the passing of legalized adult-use cannabis in 2017, Jenn T. realized there was a need for a bridge between cannabis retail and guest hospitality. This creative spark culminated in the 2018 launch of Cannect Hospitality, a cannabis focused, hospitality development and events company. Guest, staff, and vendor safety is the focus as Cannect Hospitality works to introduce sensible regulations, compliant SOPs and responsible safe practices for the industry.
Cannect Hospitality has curated cannabis projects for and with: High Times, DOPE Magazine, Farechild, Women Grow, NORML, NCIA, Cannabition Cannabis Museum, Culture & Cannabis, The Chamber of Cannabis, CBDio, The Cannabis Business Den, The Apothecarium, State Flower, Valhalla, Curaleaf, Select and more.
Tina Ulman is a former UNLV graduate, Las Vegas resident of 10 years, cannabis consumer and Brand Manager for Old Pal in Nevada. In October 2020 Tina co-founded the Chamber of Cannabis, a 501(c)(6) non-profit focusing on moving cannabis commerce forward more inclusively, connecting like minded industry professionals and building relationships with political and judicial leaders. She currently resides as the President of the association and was most recently appointed to the Cannabis Compliance Board Subcommittee on Diversity, Social Equity and Inclusion.
In 2021 the Chamber led the campaign in Nevada for AB 341, Consumption Lounges Legalization. This bill will also be the first bill to establish what constitutes a social equity applicant and award licenses to those not represented in the first round of licensing for Nevada.
Tina's passion and drive to build a better cannabis space is fueled by her family members' combined incarcerations of over 30 years because of failed drug policy and the desire to revolutionize our society with plant based medicine. In 2020 & 2021 Tina was voted Cannabis Activist of the Year for Las Vegas and recognized as one of the most influential women in cannabis by Vegas Cannabis Magazine.
Considered a cannabis industry pioneer, Vander Veer is at the helm of Colorado's most recognized and successful brand, Medicine Man. The operation includes a 40,000 square foot cultivation and five dispensaries. Under her leadership, Medicine Man has expanded their retail footprint by adopting mainstream retail strategies to expand both customer experience, customer base, and profit. Her successful navigation of the rapidly changing compliance landscape has been one of the keys to the company's longevity.
Cited in 2016, 2017, and 2018 by Cannabis Business Executive Magazine as one of the most important woman in marijuana, Sally is active in shaping cannabis policy at both the local and national level. Passionate about science, data, and changing the perceptions regarding the power and safety of cannabis as a medicine, she believes that educating the public is key to achieving Federal legalization and legitimacy.
As co-founder and head of marketing for Garden Society, Karli's communication and marketing prowess makes the brand shine. As a working mom and wife to a cancer survivor, she understands the positive wellness impact low-dose edible cannabis can have on the mind, body and soul.
Karli began her career in communication and marketing in the wine industry at a boutique PR agency in Napa, where she learned the ropes of pitching and building media relationships. While also expanding her wine education and knowledge, her interest in the wine business quickly deepened and lead her to explore other aspects of brand and event marketing. As her career progressed, she moved to Constellation Brands, the world's leading wine company. There she emerged as a top-tier marketer, learning firsthand the importance of partnerships and cross-brand collaborations. Through thoughtful storytelling, pitching, and partnerships, Karli landed media coverage for brands in national media outlets including Today Show, Wall Street Journal, Wine Spectator and Food & Wine magazine.
While at Constellation, Karli helped launch a wine brand that, at the time, she didn't know would eventually shift her career from wine to cannabis – this is when her Garden Society story began. In 2016, Karli reconnected with her former wine industry peer, Erin Gore, who had recently launched Garden Society, a cannabis company focused on women's wellness. Shortly thereafter Erin asked Karli to join the Garden Society team to lead marketing and communication efforts. Together, Erin and Karli have quickly built a well-recognized luxury cannabis brand that has garnered the interest of Today Show, CNBC, Marie Claire, Los Angeles Times, Forbes and many more.
As she loved telling the story of wine—from vine-to-glass—Karli is even more passionate and personally touched in telling the Garden Society story, from seed-to-delectable confection.
Bio Coming Soon
Andy Williams is among America's most pioneering thought leaders and entrepreneurs in the legal cannabis space.
Andy is co-founder and President of celebrated retail cannabis chain Medicine Man, he is co-founder of one of the fastest growing companies in the industry, Medicine Man Technologies (SHWZ), and now as a founding partner and President of the phytopharmaceutical company MedPharm, Williams is investing heavily into the future of pharmaceutical-grade cannabis research.
Williams earned his degree in industrial engineering from the University of Southern Colorado after serving in the United States Army's 3rd Infantry Division. That experience prepared him for a wide-ranging career in manufacturing industries, where he quickly found himself in leadership positions and his own entrepreneurial opportunities.
In 2009, Williams was already a seasoned entrepreneur when he came upon the opportunity of a lifetime: A brand-new, state-regulated medical marijuana environment. He and his family opened their first Medicine Man cannabis dispensary later that year, and Medicine Man Technologies followed a few years later as North America first entered the recreational cannabis era—with Colorado (and Williams' Medicine Man) leading the charge.
With years of experience in the world's first regulated market, Williams is a leading expert on the cannabis industry featured in The New York Times, Rolling Stone, CNN, The Wall Street Journal, BBC and the MSNBC docu-series "Pot Barons," which focused on Williams as one of the show's central characters.
Thomas is the VP of Marketing for Theory Wellness Inc., a vertically integrated, multistate cannabis brand leading legalization across the East Coast. Thomas has a decade of strategic marketing and advertising leadership experience across an extensive portfolio of brands and industries. His genuine curiosity in understanding people and their habits has helped him excel in threading the needle between the art and science of marketing.
He's led a range of national brand launches, executed several national multi-channel consumer campaigns, and helped companies meet an array of business objectives. He enjoys solving complex business problems by combining data-driven research and analytics with award-winning creativity. His passion for growth has led him to work across a diverse portfolio of industries from pharmaceuticals (Abbvie, Pfizer) to consumer package goods (Tampax), apparel (Under Armour), and spirits (Rémy Martin Cointreau and Sam Adams).
At Theory, Thomas oversees all marketing and branding, including digital, social, packaging design, public relations, media buying, and customer service. Today, they are an industry leader in the cannabis space for their start-up mentality and for helping bring cannabis into the social fabric in emerging markets.
Outside of Theory Wellness, Thomas spends his time playing tennis and nordic skiing, listening to vinyl records, and enjoying a home-cooked meal with his wife Liz, their son River, and their dog Bird.
From cereal and cookies to cannabis, Katrina Yolen is a seasoned marketing executive with over 20 years of experience. She is currently the CMO of Acreage Holdings, and got her start in the cannabis industry as the first marketing hire at Curaleaf where she served as the SVP of Marketing. Prior to that, Ms. Yolen worked in the natural foods industry as the Vice President of Marketing at Dancing Deer Baking Co. and the Director of Marketing at Weetabix North America, as well as holding marketing roles at GlaxoSmithKline and Kraft Foods.